Today I have the honour to introduce Prof. David Alexander as our guest. David is Professor of Risk and Disaster     Reduction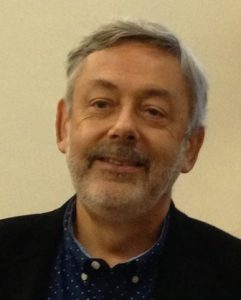 at University College London (UK). His expertise comprises holistic aspects of disaster risk reduction and practical matters in emergency planning and management. He has also worked as Scientific Director of the Advanced School of Civil Protection of the regional government of Lombardy (Italy). As a Professor at the University of Florence (2005-11) he was a leading member of the team that designed, launched and taught Italy's first Master of Civil Protection course.
David Alexander is the founder and Editor-in-Chief of Elsevier's International Journal of Disaster Risk Reduction and was formerly Co-Editor of Disasters journal. He is Vice-President and Chairman of the Trustees of the Institute of Civil Protection and Emergency Management, which is the oldest learned society in the field of disaster reduction. He strongly supports the idea that "we are part of the civil-protection process. […] Therefore, we should all prepare for the next disaster as remarkably few of us will be able entirely to avoid it".
How can we define 'disaster emergency'?
Not all emergencies are disasters. Two books have been written on the topic of 'What is a disaster?', which shows that the definition is open to many different interpretations. An emergency can be defined as a situation caused by a threat or hazard that cannot be managed with ordinary, workaday procedures and resources. It requires rapid response via a qualitative change in the way things are done. Most emergencies involve actual or potential (i.e. imminent) damage and destruction, or at least serious disruption, and possibly casualties.