Another year, another blog team! This time we have a lot of diverse roles (editors, topical editors, Sassy Scientist columnists, and illustrators!) and a lot of diverse people. Whoopee! So here is the lovely blog team of 2021 – 2022, ready to start blogging from next week onwards! If you are interested in joining yourself or want to reach out to any of the blog team, don't hesitate to just drop us an e-mail or send us a tweet.  
The Blog Team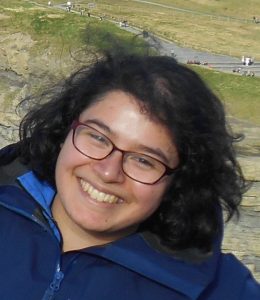 Iris van Zelst
Hello my dear readers! Here I (still!) am: your editor-in-chief, starting on my fifth year of blogging. Oh my – time flies. I am currently a postdoc at the University of Leeds in the UK, where I study the thermal structure of subduction zones. I also know some stuff about megathrust earthquakes and tsunamis – courtesy of my PhD. In fall, I will start as a postdoc at DLR in Germany to study the coupled interior-atmosphere evolution of Venus. VENUS! I am very excited to start on that! At the beginning of 2021 – after the delight that was 2020 *cough* – I decided I didn't have enough work and commitments yet, so I started my own youtube channel where I finally have full creative control and can make whatever I want to make!! MUHAHAHAHA! Not that EGU is censoring this blog, but it has a slightly more professional vibe than my youtube channel where you can find all kinds of silliness related to academia and geodynamics. Think about some attempted sketch comedy about life as a postdoc, a fluid dynamics version of Tinder, and monthly postdoc vlogs filled with my professional failures (and occasional successes if I'm lucky). So, check out my channel if you want to! (That is the end of the plug, I promise). You can reach me via e-mail and I am also on twitter @iris_van_zelst (that's where the cool kids are, right?).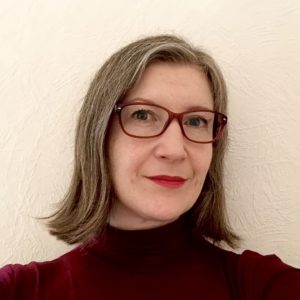 Trud Antzée
I'm a former pianist/piano teacher who recently did a career pivot into information design. I love to create data visualisations and illustrations that explain facts and tell a story. I also have danced Argentine social tango for 15 years, and I'm the designer, developer, and author behind TANGO NOTES, a website about traditional Argentine tango music. I currently live in Oslo, Norway. During this blog year, I will make featured images for certain posts in my role as illustrator within the GD team. My website is https://studioantzee.com/.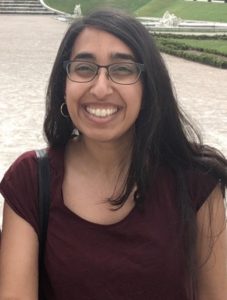 Kiran Chotalia 
Hi readers! I'm currently a postdoctoral research associate at the University of Florida, using geodynamic models to understand the fate of slabs in the core-mantle boundary region. Mantle plumes got me interested in research and I went on to look at the deep water cycle in my PhD, where 'deep' here means the whole mantle! I enjoy releasing my inner tourist, museum go-er and beach lover whenever I get to travel or wherever I might be living. Nothing beats spending time with family, dinner with friends or losing myself in a good story – book, tv, film, theatre or otherwise! This year, I am a regular blog editor for the GD blog.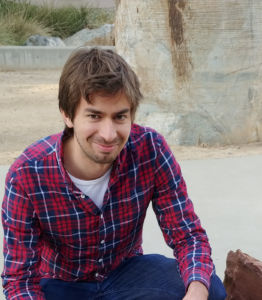 Menno Fraters
I am a postdoctoral fellow at UC Davis, USA and I am an editor for the GD blog. As a numerical modeller I focus my investigations on the interaction between the crust and the mantle of the Earth. This means subduction zones are the most interesting place for me to investigate! Untill my move to the US I used to organise international crisis simulations with my student association (Who doesn't love a good pretend crisis in which you can save or doom the world? And no, they were not about pandemics). Since moving to Davis I have been trying out lots of new things like the sport Kendo (turns out it involves a lot of shouting) and joining a board game group which has now gone fully online during the current stay-at-home orders! You can reach me via e-mail.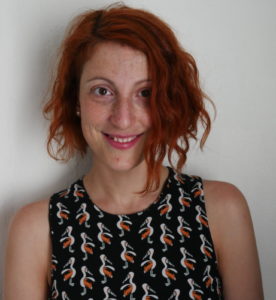 Antoniette Greta Grima 
Hey there geodynamics enthusiasts! New blog editor here *wave* I am a postdoctoral fellow at the University of Texas Austin where I use numerical models to understand deep slab dynamics and how these can shape planetary surface deformation! When I am not thinking about surface deformation or Orphan Slabs, I can be found lost in a good book and a teapot(s) of tea, tending to my slowly growing indoor jungle, hiking or (if the pandemic restrictions ever permit) travelling – ideally somewhere that marries my two true loves: pasta and the sea! I'm also an avid amateur photographer and I love exploring and discovering new things, ideas, people and places! You can reach me via e-mail or twitter @Geoniette.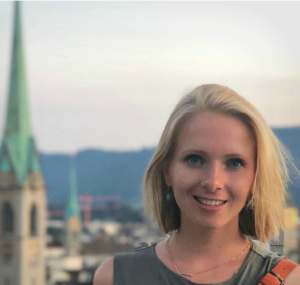 Anna Gülcher
I'm a PhD student in the Geophysical Fluid Dynamics group at ETH Zürich, Switzerland. My research is focussed on, but not limited to, the composition and structure of the deep Earth. In particular, I am trying to unravel the chemical recipe of Earth's lower mantle (with an emphasis on trying!). I do this by integrating numerical modelling results with geophysical, geological, and geochemical observations. Also, I get excited about everything related to our neighbouring planet Venus. I'm keen on escaping to the mountains for hiking / snowboarding / camping / etc to clear my head of science (temporarily of course). I represent early career scientists of the EGU Geodynamics Division (GD) as the ECS Rep. For the GD blog, I am the topical editor for the monthly The PhD Chronicles series, which is a special place for PhD researchers to share their successes, challenges, and failures. I am always on the look for people to share their story: you can get in touch with me via e-mail or find my tweets at @AnnaGeosc.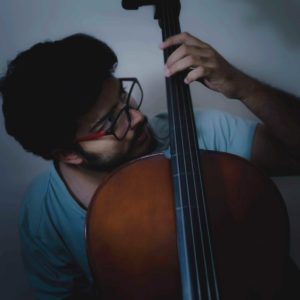 Jyotirmoy Paul
Hello readers! I am a PhD student at the Indian Institute of Science, Bangalore and I am an editor for the GD blog as well as the manager of the GD division facebook page as part of the social media team. Hopefully, this PhD part of the journey will end soon and I can enter the new post-doc life! I am interested in exploring the dynamics of the early Earth. In my PhD, I have investigated the mysterious reasons for cratons' long-term survival and I am looking forward to solving more craton problems – an intersecting tool to understand the tectonic paradigm of the early Earth. Apart from geodynamics, I am an aesthete and have learned a few bowing instruments. Had I not been into geodynamics, I would have been an art historian. I am geopolitically concerned, an avid traveller, and I like to explore world cultures. You can reach me via Twitter @GeophyJo.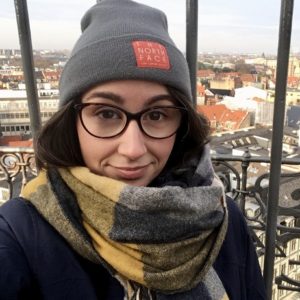 Lucía Pérez Díaz
I am an industry-based technical specialist in geodynamics, and associate researcher at the University of Oxford. I spend most of my time looking for ways in which to improve current plate modelling techniques that allow us to generate reconstructions and, ultimately, trying to understand the mechanisms driving plate tectonics. I love science communication and you can often find me bringing geodynamics closer to the general public through my role as Vicepresident of the Geologists' Association. I am originally from Galicia, in northern Spain, but I have been living in the UK since 2011. As a keen road cyclist, I greatly miss Galician "fuel" (food!) but quite enjoy the change from leg-breaking mountain climbs to peaceful rolling hills. I am a topical editor of The PhD Chronicles series for the GD blog. You can reach me via e-mail or tweet me @DrPerezDiaz, and you can check out my illustrations @TheFlatType.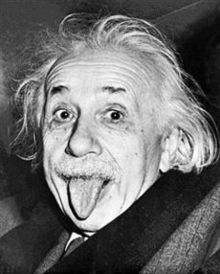 The Sassy Scientist
Dear reader, of course you wouldn't be surprised to learn that in my third year of tenure at this very blog, several first tier research institutes have been fighting over my (then) future employment. Unexpectedly, I still continue to work with the greatest minds to further our understanding of the solid Earth system. Duh. And what a year this will be. I still dabble in the art of mantle or lithosphere structure and dynamics, solid Earth rheology parameters, earthquake processes, integrating observations with model predictions and inversions. You've read papers of mine. Undoubtedly. You sure known that if you are working on a topic I haven't mentioned here, I still know everything about it. Everything. Do you have any problems in your research career? I have already experienced them, though such problems have a way of eluding me. Usually, they are more the type of deciding between several lustrous offers, instead of tirelessly dealing with gnarly supervisors or wretched interview protocols. Do you struggle with your work-life balance? Been there, done that. Honestly, this usually works out for me pretty splendidly too. As a small outlook on the coming months, I restrain myself to one hobby, and one hobby alone: helping you out by answering the most poignant questions in geodynamics, research, and life. Get inspired, enlightened or marvelled. Definitely marvelled. I am still waiting for you right here.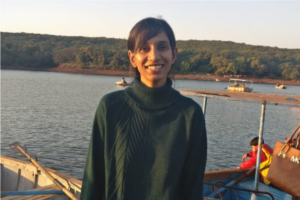 Arushi Saxena
I am a post-doctoral fellow at the University of Florida, USA. Currently, I am trying to set up geodynamic models of the Earth's mantle, based on global seismic tomography and a fault database, that can develop the observed plate motions. I am also interested in investigating intraplate seismicity and, particularly, the effects of lateral viscosity variations in the upper mantle on the crustal earthquake distribution. Besides research, I enjoy reading science fiction books, top-rope climbing, cooking (and experimenting with different recipes), and games (all kinds!). I consider yoga and crocheting as my go-to meditative activities. As a blog editor, I am excited to show you the niches in geodynamics and life as a geodynamicist. You can contact me via e-mail.