The Geodynamics (GD) Division of the European Geosciences Union (EGU) coordinates the scientific programme and related activities on all aspects of geodynamic processes in the lithosphere, mantle, and core of the Earth and the terrestrial planets. The division also promotes scientific interchange and dissemination of activities carried out by its members.
This blog serves as a platform for the geodynamics community to share news, articles and events. In our Wednesday blog posts, we have several regular features, such as the Geodynamics 101 series, which serves to show the diversity of topics and methods in the geodynamics community in an understandable manner for every geodynamicist and science-fan. We also have Wit & Wisdom posts full of wit (but rarely wisdom). Interesting regional and global geodynamics are discussed in the Remarkable Regions and Peculiar Planets series. The latest geodynamics news can be found in our News & Views posts. On Friday, we have a weekly column called Ask the Sassy Scientist, where an anonymous scientist (who is sassy) answers questions from our readers. If you would like to contribute to the blog as a guest writer, don't hesitate to contact us!
The Geodynamics Division hopes to address a wide range of topics, as well as the major challenges related to geodynamics. The division publishes updates on Facebook and Twitter. 
The Blog Team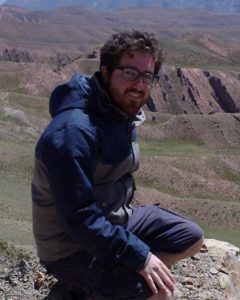 Michaël Pons
Michaël Pons is a postdoc at GFZ Potsdam (Germany). He is working on the modeling of subduction processes associated with the formation of the Andes, as well as global-scale modeling as part of the MEET project. His research interests range from mantle and lithosphere dynamics to surface processes. Michaël is editor-in-chief of the EGU GD blog and you can contact him via e-mail or find him on Twitter @MichaPons.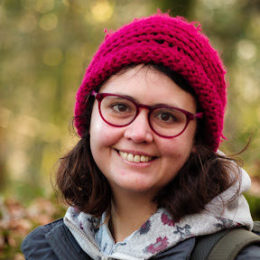 Constanza Rodriguez Piceda
Constanza Rodriguez Piceda is a postdoctoral researcher at the University of Plymouth (UK). Her research interests span from the role of fault networks with complex geometries in earthquake processes to the link of the lithospheric structure with observed seismic deformation. Constanza is editor-in-chief of the GD blog team. You can reach her via e-mail or find her on Twitter @crpiceda.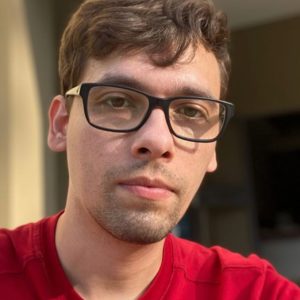 Jamison Assunção
Jamison Assunção is a PhD student specializing in geodynamic modeling from the Institute of Astronomy, Geophysics and Atmospheric Sciences at the University of São Paulo. His research primarily revolves around the subduction of the Nazca Plate and its impact on the evolution of foreland basins, with a specific emphasis on the Peruvian flat-slab subduction and its implications for the Amazon basin. Jamison is part of the EGU GD team as an editor. You can reach him via e-mail.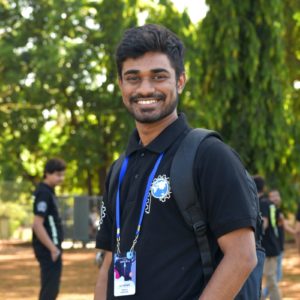 Soumyajit Basak
Soumyajit Basak is a student in IIT Bombay  pursuing MSc in Applied Geology. He is very enthusiastic person and very passionate about Earth Sciences and sees his future in Petroleum Industries. Besides his studies Soumyajit has a very deep admiration towards the digital art and illustrations. Soumyajit is part of the EGU GD team as an illustrator.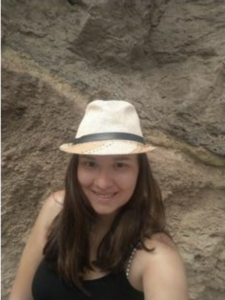 Betti Hegyi
Betti Hegyi is a third-year PhD student at ETH Zürich, in the Structural Geology and Tectonics group. Her work focuses on earthquake cycle modeling and the role of fluids in seismic events. She is interested in topics related to tectonics, lithosphere dynamics and fault mechanics. Betti is part of the EGU GD team as an editor. You can reach her via e-mail.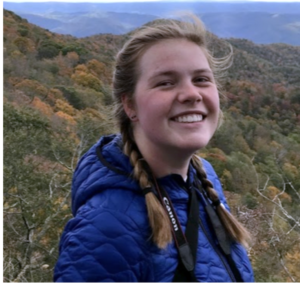 Emily Hinshaw
Emily Hinshaw is a PhD student in the Structural Geology and Tectonics group at ETH-Zurich. She studies deformation and earthquake processes along the subduction interface. She is part of the EGU blog team as an Illustrator.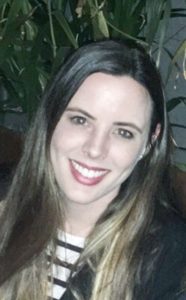 Megan Holdt
Megan Holdt is a postdoc in the Department of Earth Sciences at the University of Cambridge. Her research focuses on investigating the interaction between mantle dynamics and surface processes. Megan is an editor of the Geodynamics blog and is also the ECS representative for the Geodynamics Division. You can reach Megan via e-mail.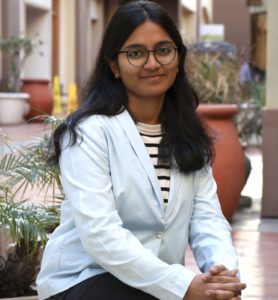 Prachi Kar
Prachi Kar is a graduate research assistant at School of Earth and Space Exploration, Arizona State University. Her research interest involves investigation of the structure, dynamics and evolution of the Earth's lowermost mantle using numerical modelling. She is a part of the GD blog team as an illustrator as well as an editor. You can reach her via e-mail.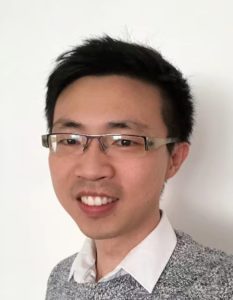 Zhibin Lei
Zhibin Lei obtained his PhD degree at Cardiff University. His PhD thesis investigates the role subduction plays in deforming the overriding plate with numerical methods. He is interested in understanding the dynamic processes when upwelling mantle flow, induced by either plume or subduction, interacts with the bottom of the overlying lithosphere. Zhibin is part of the blog team as an editor. You can find more about him at his website, Twitter @Lei_geodynamics and reach him via e-mail.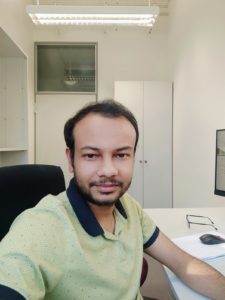 Giridas Maiti
Giridas Maiti is a postdoctoral researcher at the Karlsruhe Institute of Technology (KIT), Germany. His current research deals with 3D numerical modelling of slab breakoff or tearing processes in the Alps and its impacts on the tectonics of North Alpine Foreland Basin (NAFB). His PhD work involved geodynamic modelling of subduction-collision process on the spatio-temporal evolution of Himalaya-Tibetan mountain system using analytical and numerical modelling approaches. Giridas is part of the GD blog team as an editor. You can reach Giridas via e-mail or find him on Twitter @giridasmaiti.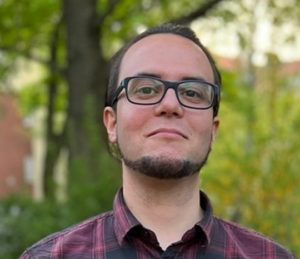 Lorenzo Mantiloni
He is a Postdoctoral Research Fellow at the University of Exeter, UK. His research interests focus on the dynamics and stability of magma mush reservoirs, as well as numerical and analogue modelling of crustal stress and pathways of magmatic dykes. He has recently joined the GD blog team as an editor. You can reach Lorenzo via e-mail.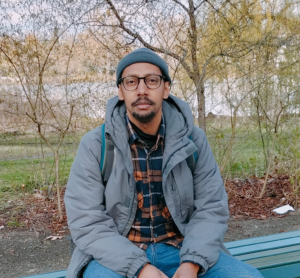 Ameha Atnafu Muluneh
Ameha Atnafu Muluneh is aGeologist interested in formation of plate boundaries. He uses data from numerical geodynamic modeling, earthquake focal mechanism, paleomagnetism, GPS, and active faults to better understand the deformation of lithospheric and crustal blocks. You can contact him via e-mail.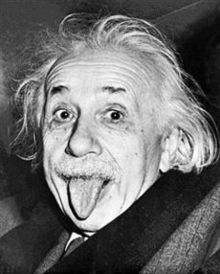 The Sassy Scientist
The Sassy Scientist is sassy and – surprisingly – a scientist. The Sassy Scientist is a mystery: an integral part of the geodynamics community and at the receiving end of stories on research and scientific experiences from research departments all over the world. With an unprecedented knowledge on all aspects of geodynamics and related topics, The Sassy Scientist can answer any question. Patiently waiting for you to submit yours here…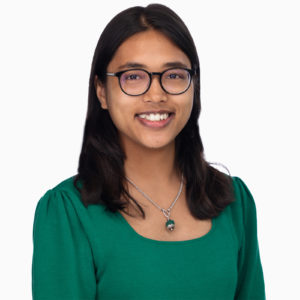 Rajani Shrestha
Rajani Shrestha is a graduate research assistant in the Department of Earth Sciences at the University of Delaware. She is interested in both earthquake seismology and global seismology for earth structure and dynamics. Her master's research involved constraining relative contributions of lithospheric versus asthenospheric anisotropy to the deformational signals observed along the eastern North American margin. Starting this fall, she will be a PhD student in the Division of Geological and Planetary  Sciences at Caltech. You can reach her via e-mail or on Twitter @SeismoRi.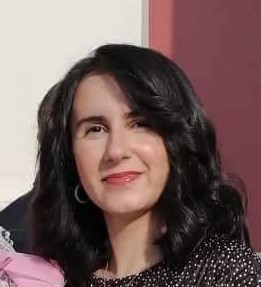 Kleoniki (Lydia) Theodoridou
Kleoniki Lydia Theodoridou is a Geologist with a master's degree in Risk and Disaster Science from University College London.  She is currently a Blog Editor at the European Geosciences Union Geodynamics division for a second year. She is interested in assessing and mitigating potential risks with a goal to build a safer and resilient world. You can reach Kleoniki via e-mail or follow her on Twitter.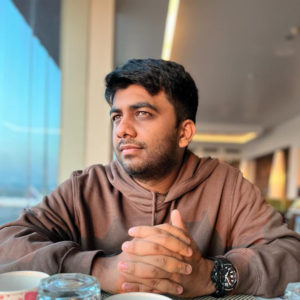 Gokul Venu Sreebindu
Gokul Venu Sreebindu is a marine geophysicist with experience in acquiring both onshore and offshore geophysical datasets and modelling potential field data. He is currently a joint PhD candidate at Monash University, Australia, and Indian Institute of Technology Bombay, India. His project focuses on the geodynamic modelling of the lithospheric and mantle processes beneath the Indian ocean. Gokul is an editor in the GD blog team. You can reach him via e-mail or find him on Twitter @gokul_geo.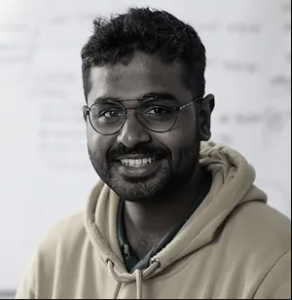 Srivatsan Vedavyas
Srivatsan is a Ph.D. candidate at the Ben Gurion University of the Negev in Israel. His current research focuses on the influence of the microstructural evolution of olivine on upper mantle dynamics utilizing a combination of geodynamic modeling and microstructural analysis of experimentally deformed olivine samples.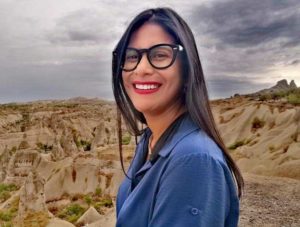 Katherine Villavicencio
Katherine Villavicencio is a geologist who has worked as a petroleum geophysicist performing underground modeling, seismic interpretation, and field work. Currently, she is about to finalize her PhD in Planetary Sciences where her work was focused on performing numerical geodynamic modeling to investigate which are the parameters that might provoke melting within the outer ice shell of Ganymede, one of the moons of Jupiter. Katherine is part of the GD blog team as an editor. You can contact her via e-mail.
The Social Media Team
The social media team consists of 3 members, Megan Holdt who is also our ECS representative and regular editor, Lukas Fuchs and Duo Zhang.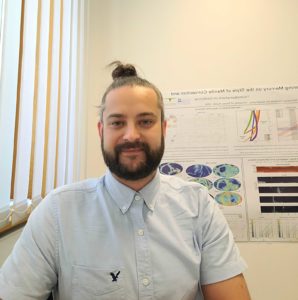 Lukas Fuchs
Lukas is a postdoctoral researcher in the Geodynamics working group at the Goethe University Frankfurt/Main, Germany. His research work focuses on the investigation of global mantle convection with focus on large deformation and the interaction between the interior dynamics and the surface deformation. Thereby, he is especially interested in the effect of strain-dependent weakening rheology and strain-localization processes, the self-consistent formation and localization of plate boundaries in global scale geodynamic models, and the importance of rheological memory and how tectonic inheritance affect plate dynamics on a larger time scale. You can reach Lukas via e-mail or on twitter @LuckyDeFuxe
The European Geosciences Union (EGU) is Europe's premier geosciences union, dedicated to the pursuit of excellence in the Earth, planetary, and space sciences for the benefit of humanity, worldwide.
Banner image: Plunge, by Ian Watkinson; Image source: Imaggeo
The opinions expressed in the Geodynamics Division blog are those of the authors, whose views may differ from those of the European Geosciences Union.