The Geodynamics division at the European Geosciences Union is looking for two new Science Officers to join the EGU GD Programme Group. Come join us and help shape the future of EGU conferences!
What is a Science Officer and what do they do?
Science officers work together to design an exciting, diverse, broad, and inclusive geodynamics programme for the next EGU conference
Serve as editors and/or referees for the EGU's publications
Actively contribute to the Union's and division's online presence while working closely with the EGU Media and Communications manager
Support outreach
Take an active part in the affairs of their division
Further details on the role can be found here!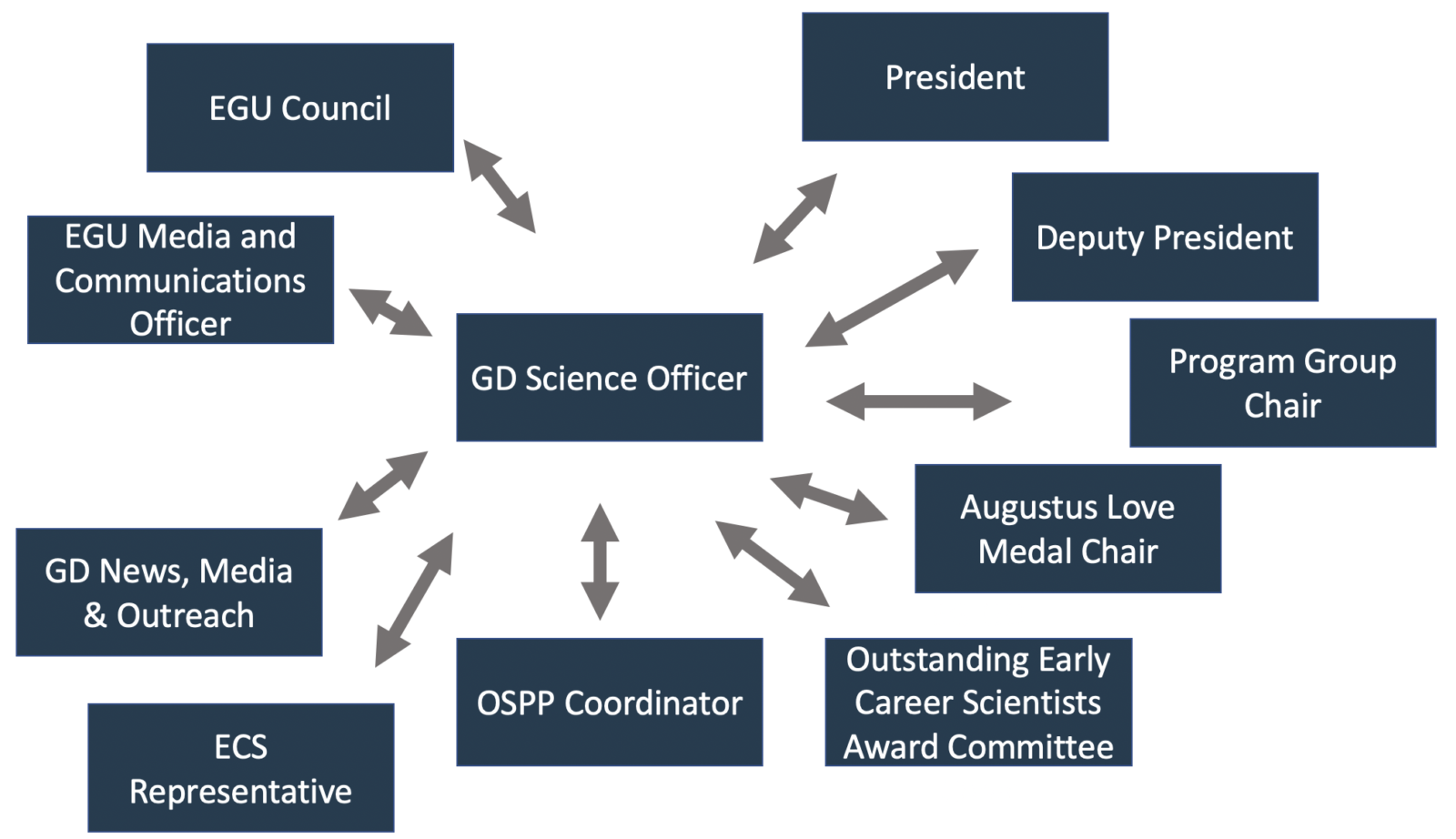 Figure 1: Science Officers work closely with the EGU council, the EGU Media and Communication Officer and with the EGU GD division roles
Interested or want to know more? Get in touch!
Please note that GD science officer positions are open to geodynamicists at all stages of their career. If you want to know more about the position, please contact the President of the GD division Jeroen van Hunen with any questions that you may have. Interested in applying? Please send a short motivation letter and a 1-page CV to gd@egu.eu by Friday 29th April, 2022.