This week (9-13th December), the AGU19 Fall Meeting is back in the newly renovated Moscone Centre in central San Francisco. For the previous 2 years whilst the facelift has been happening, the Fall Meeting has been carted around to New Orleans and Washington, D.C. You can find more details of the week's proceedings at the AGU website. It is a special year for the AGU as they celebrate their Centennial with dedicated themes and events.
Some of our GD blog editors are busy getting amongst all the science in San Francisco this week so watch this space for an update again soon! But in the meantime, for those of us playing at home I suggest you check out: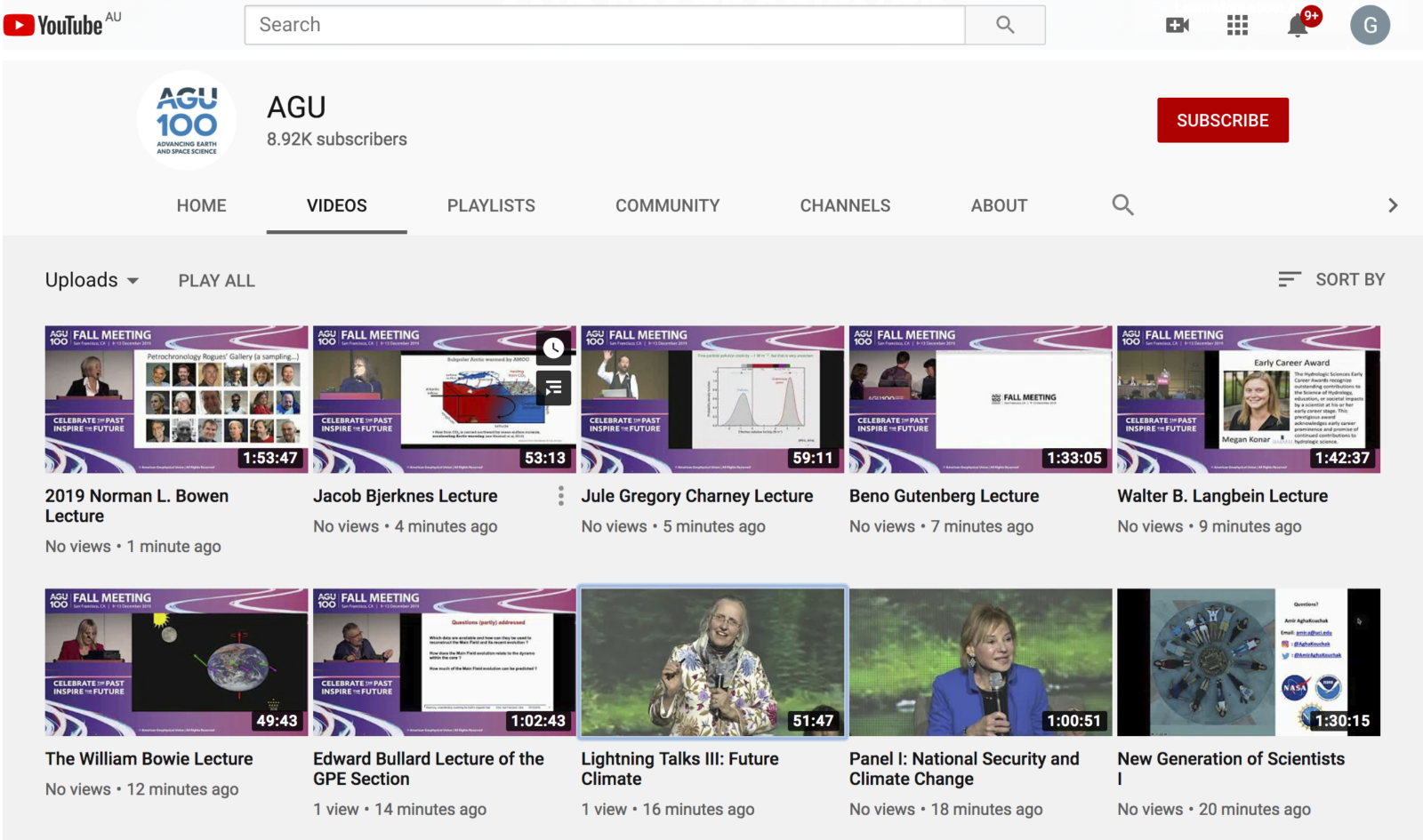 AGU YouTube : A goldmine of AGU19 lectures and press conferences are being added to their channel as I write. A good two for the GD-folk to start with would be the
AGU GO : AGU have also introduced "AGU GO" – an app which delivers "three days of live programming focused on climate science, plus exclusive presenter interviews and virtual networking opportunities". All live-streamed sessions will be recorded and available for viewing after the meeting, along with additional climate science content recorded during Fall Meeting. Speaking of which, is this a step towards remote participation at future Fall Meetings? We can only hope so!
Twitter : Peruse the action of the #AGU19 hashtag – because Twitterland never fails to deliver the goods, from relevant/fun/interesting factoids to the mildy bizzare behind-the-scenes insights…