We found some bright new faces at the EGU GA this year, so we need to make some introductions! Both the Early Career Scientist Team and the Blog Team have expanded and it is my absolute delight to introduce to you our 2(!) ECS Representatives for 2018-2019 and our new addition to the blog team (also see this post if you have forgotten the other members of the blog team)!
ECS Representatives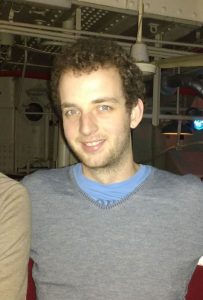 Nico Schliffke
Hi! My name is Nico Schliffke and I'm a PhD student at Durham University. I was awarded my MSc at Münster University, Germany, where my final project was on mantle convection with a double-diffusive approach. My current research focusses on numerical modelling of subduction and collision zone dynamics and how to ideally link these dynamical models with petrological software.
As a newly elected ECS-rep, I would firstly like to thank Adina for her fantastic work in the previous years, and giving me a very solid basis upon which I can build. In this upcoming year Adina and myself will be working side by side ('shadowing'), so I can learn all about the the ins and outs of being the ECS GD representative. My aims for the upcoming term are to firmly establish the GD events at EGU, such as the workshop/short courses and GD dinner, and spread the awareness for them. The joint drinks together with Seismology (SM) and Tectonics/Structural Geology (TS) at this year's EGU was very successful as well, and I hope to further strengthen the link between these neighbouring divisions on ECS level. Finally, there are several other European societies and associations that are linked to Geodynamics which also have groups representing (national) ECS. They may not be aware of EGU ECS activities, so I would like to contact them and see if they are interested in a closer collaboration with EGU. You can reach me via e-mail.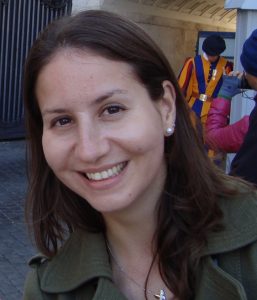 Adina Pusok
I am a postdoctoral researcher at the Scripps Institution of Oceanography, UC San Diego, and for the last 2 years, I was also the ECS representative for the EGU Geodynamics division. My research interests are broad, but relate to the understanding of the plate tectonics theory and the dynamics of plate margins. I particularly enjoy using 2-D and 3-D numerical models to study convergent margins such as the India-Asia collision zone or the South American subduction system.
As the GD ECS-rep, I wanted to bring together a team of active geodynamicists that can promote our field even further. I was very happy to see so much enthusiasm and ideas that were translated into outreach activities (social media, blog, short courses) or social events at geodynamics meetings (EGU, AGU, Mantle and lithosphere geodynamics workshop). My ECS-rep duties also included interacting with the other division and union ECS-reps. The aim is to promote a better representation of ECS within EGU, and there is much to learn from the success stories of enabling ECS in various fields.
I am excited to work together with Nico for the upcoming year, and hand over my duties to good hands! We plan to continue consolidating the GD ECS community, and turn some of the previous social events into annual events (i.e. the GD ECS dinner at EGU GA). We might also bring some new surprise events next year, so follow our activities through the EGU GD blog, the Facebook page or the ECS mailing list (sign-up from the EGU GD website)!
Finally, get in touch with us if you would like to take a more active role in the EGU ECS GD community!
Blog Team Addition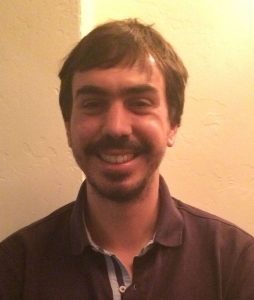 Diogo Lourenço
I am a postdoctoral researcher at the Department of Earth and Planetary Sciences at the University of California Davis, USA. My research aims at understanding the evolution and interior dynamics of the Earth and other rocky planets, primarily through the use of numerical models. With my work as an editor in this blog, I hope to bring geodynamics to the reader in a friendly and exciting way. I also hope to help building a more involved and integrative geodynamics community. You can reach me via e-mail.