Today is Earth Day. As hydrologists, we work closely with what covers about 71% of the Earth's surface: water!
How do you feel when surrounded by Earth's nature? How would you describe the contribution of your research on the water cycle to the wellbeing of our planet? If you should prepare a warning sign to join people marching in the streets on this special day, what would you write? What would you say?
To celebrate Earth Day and reflect on this 'majestic blue marble', we asked these questions to hydrologists from all over the world. They shared their thoughts, which are edited here below, and we hope you will enjoy reading them.
We wish you all a Happy, Peaceful and Environmentally Friendly Earth Day!
---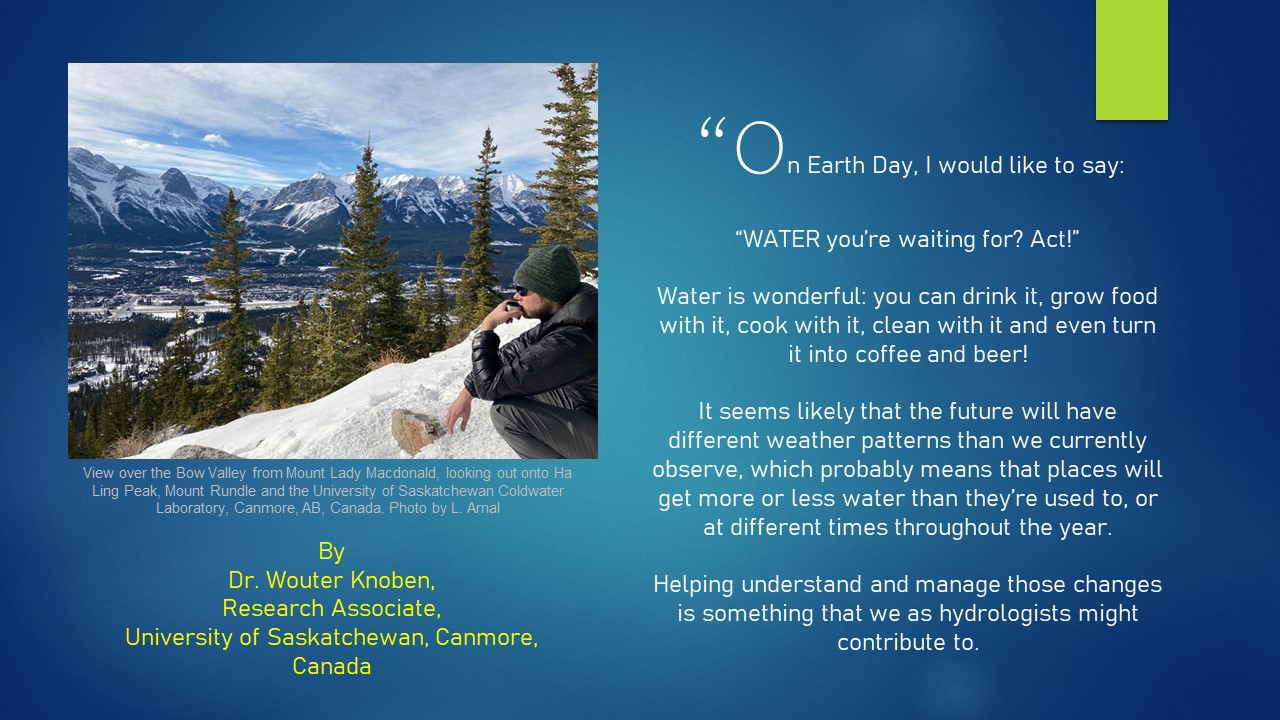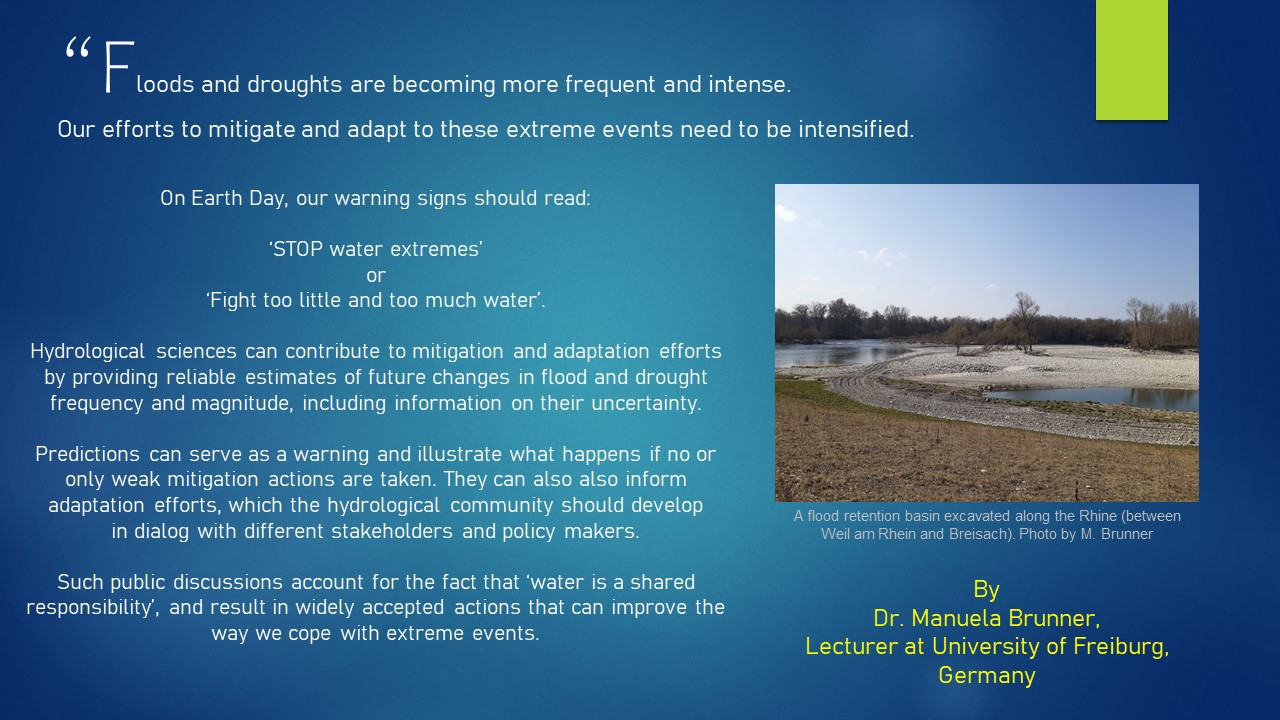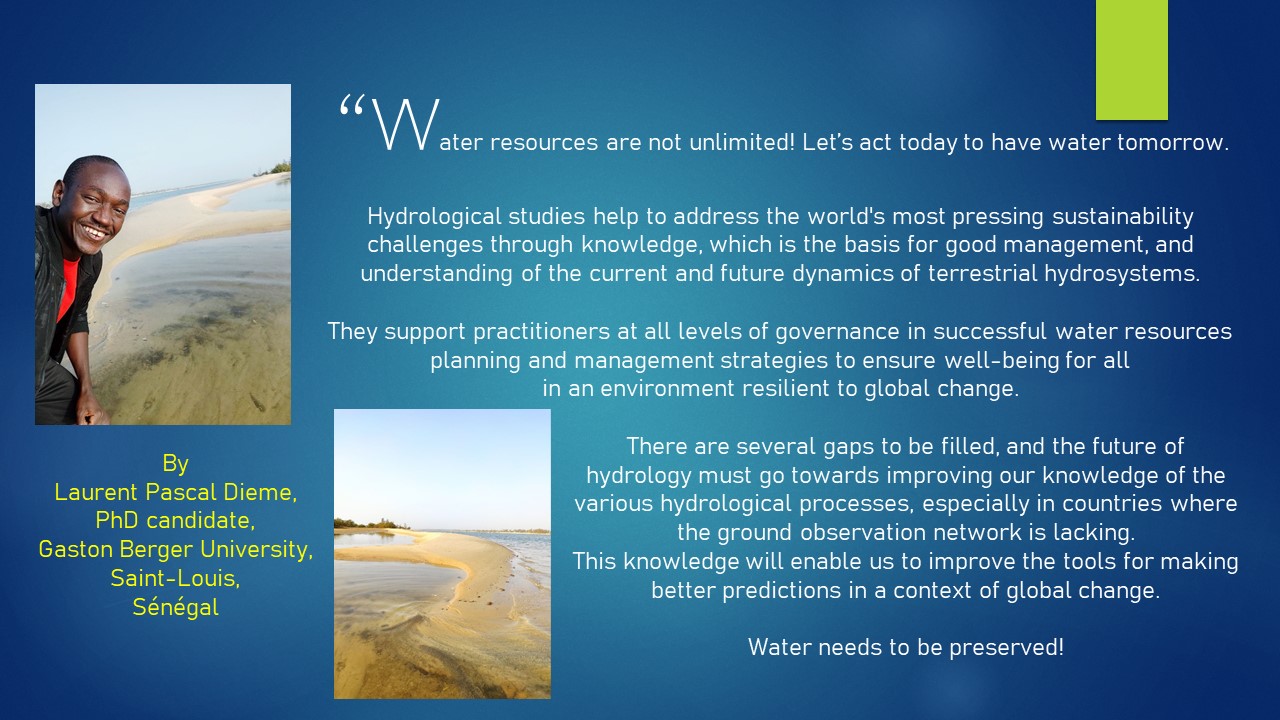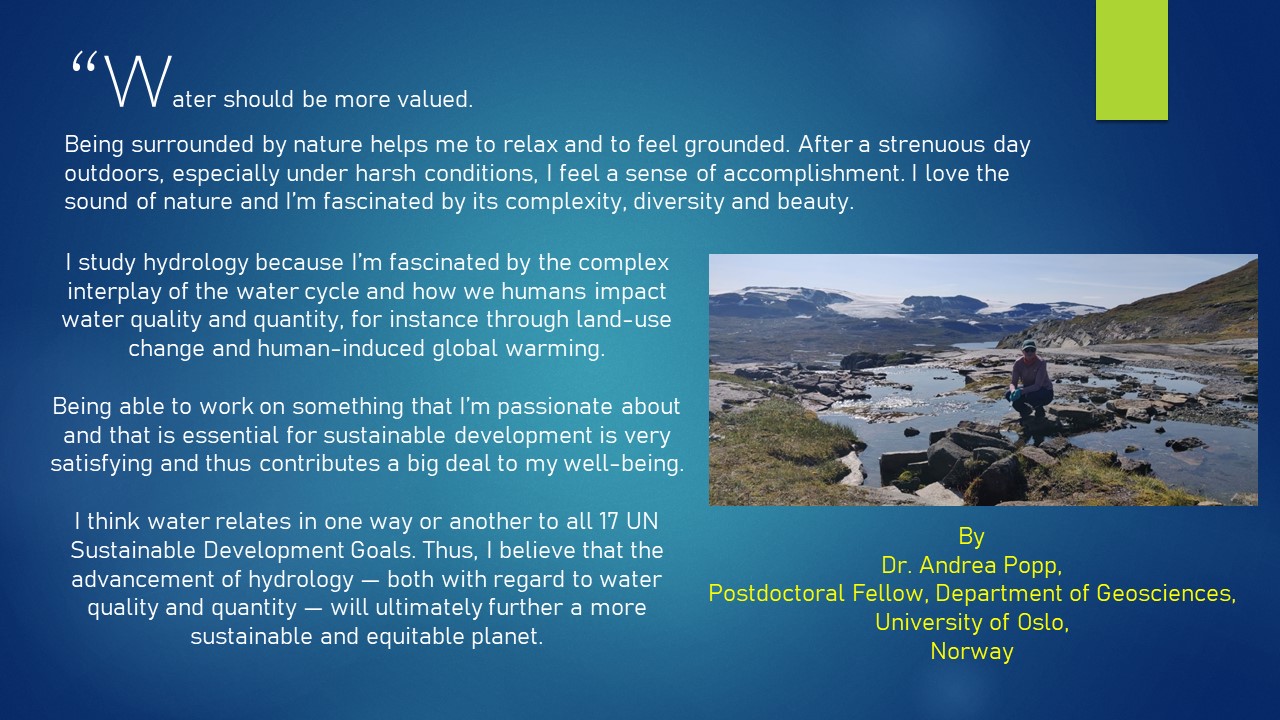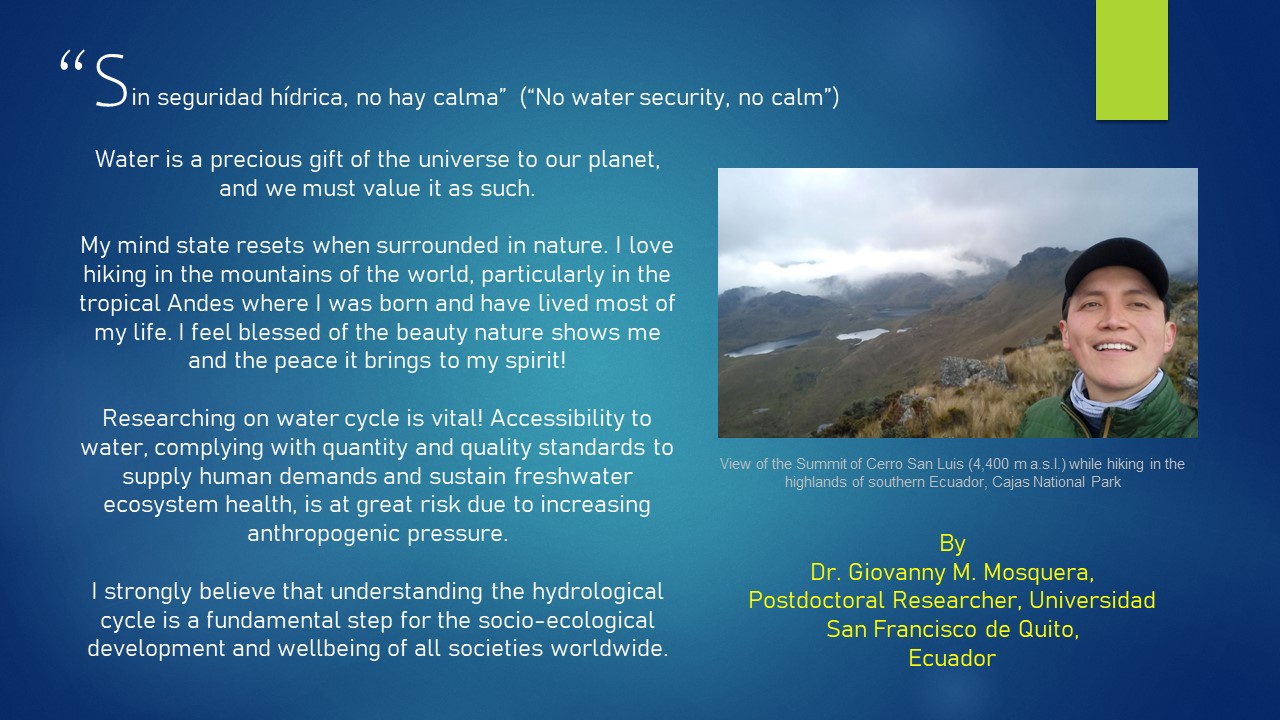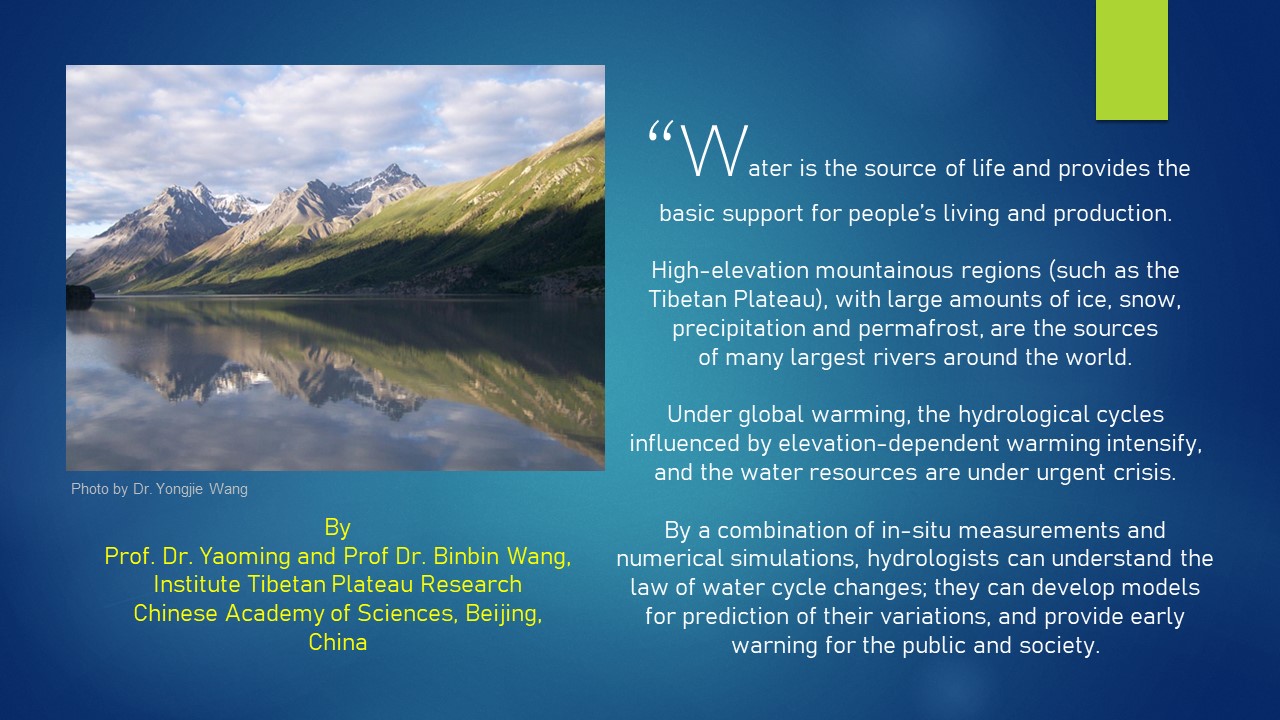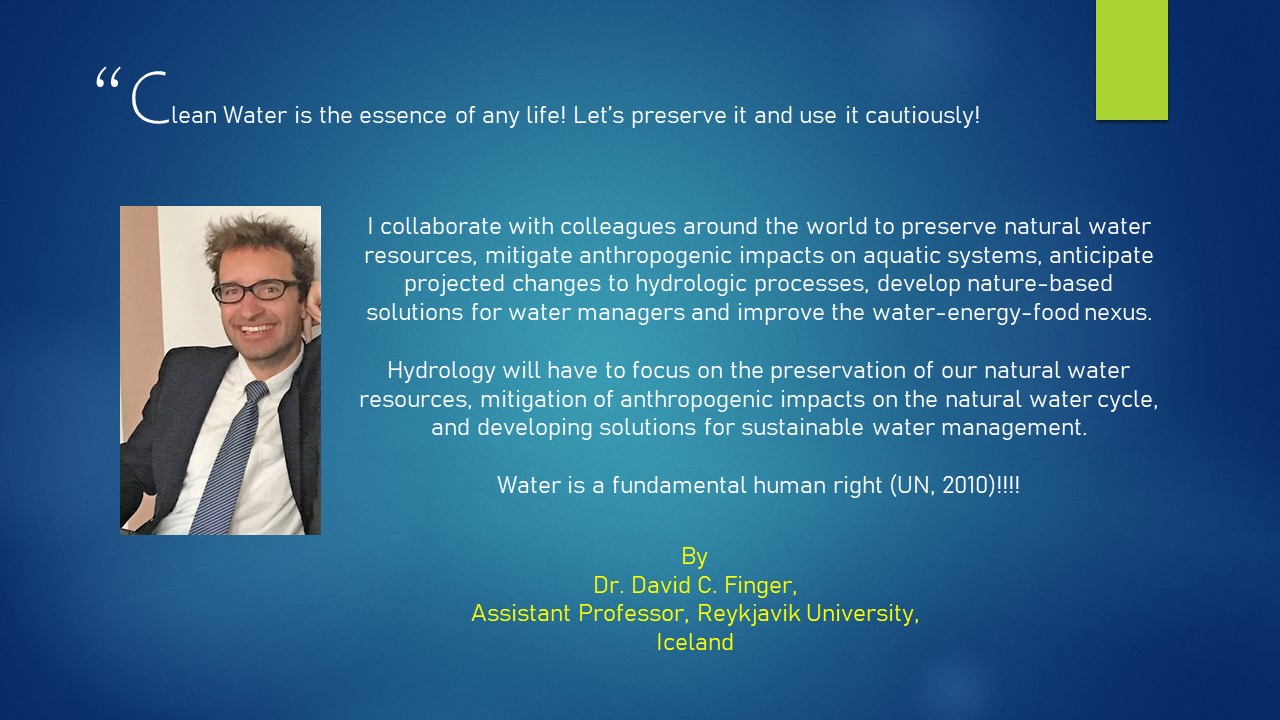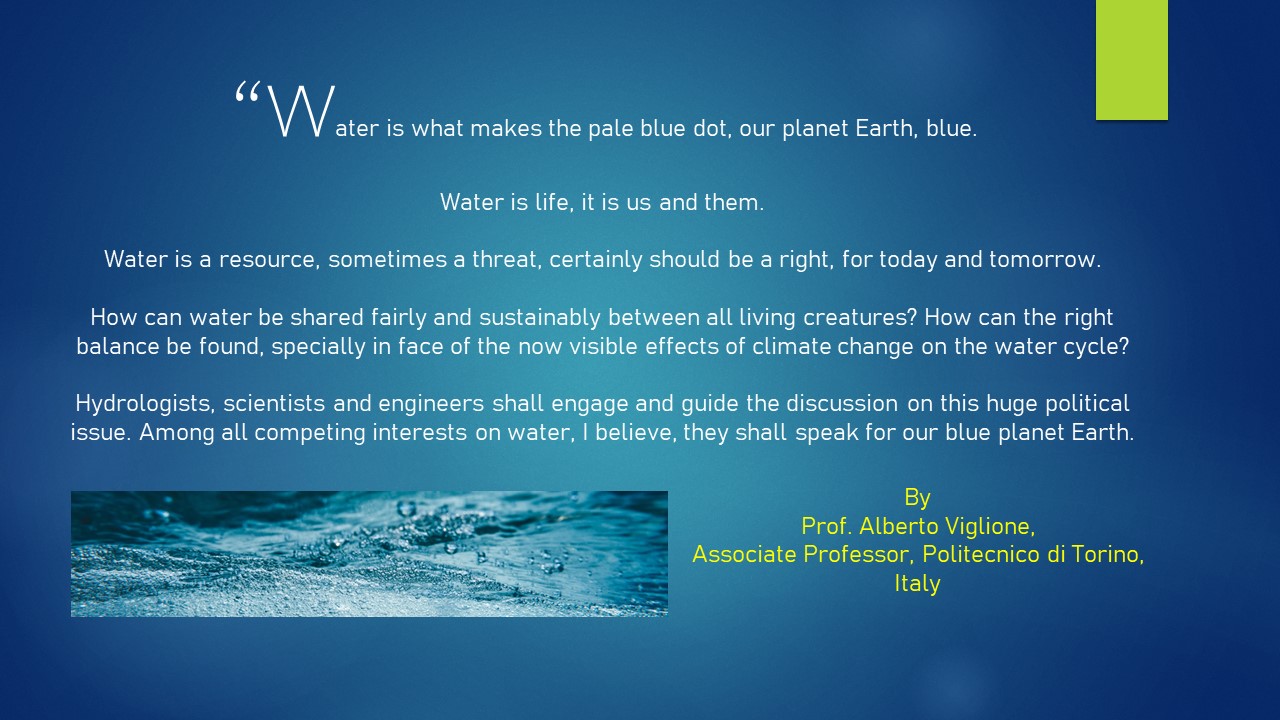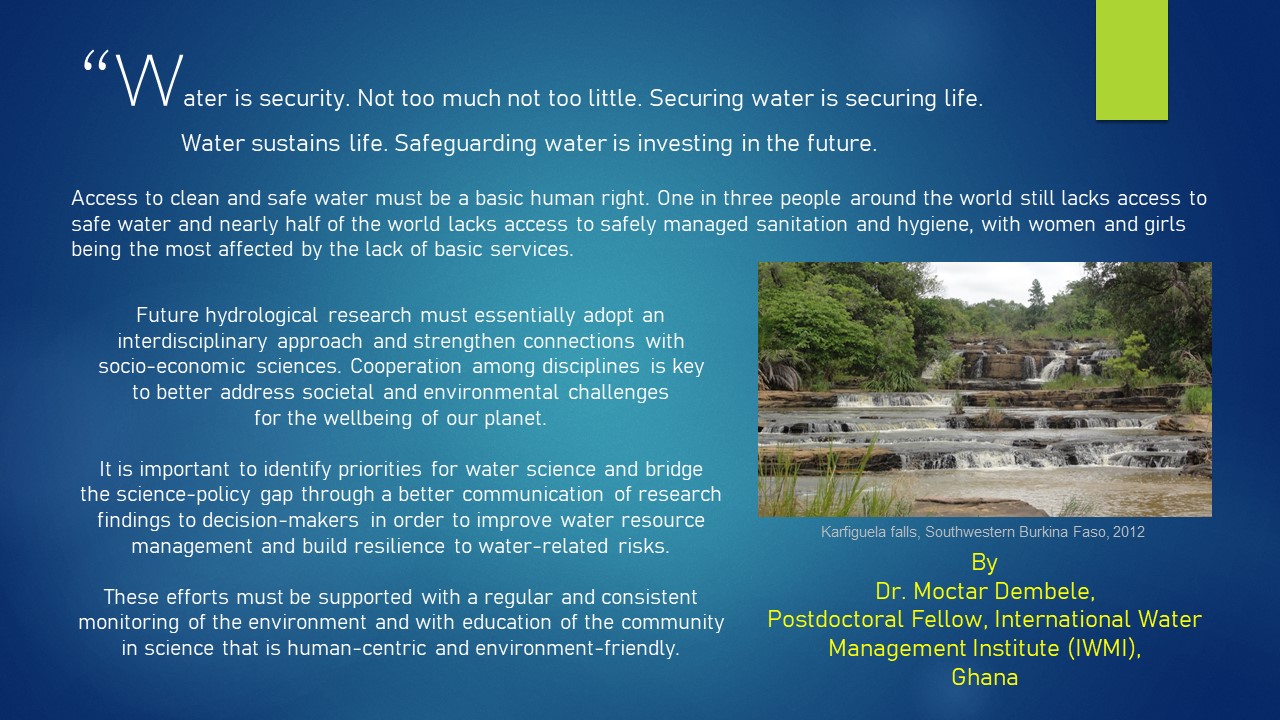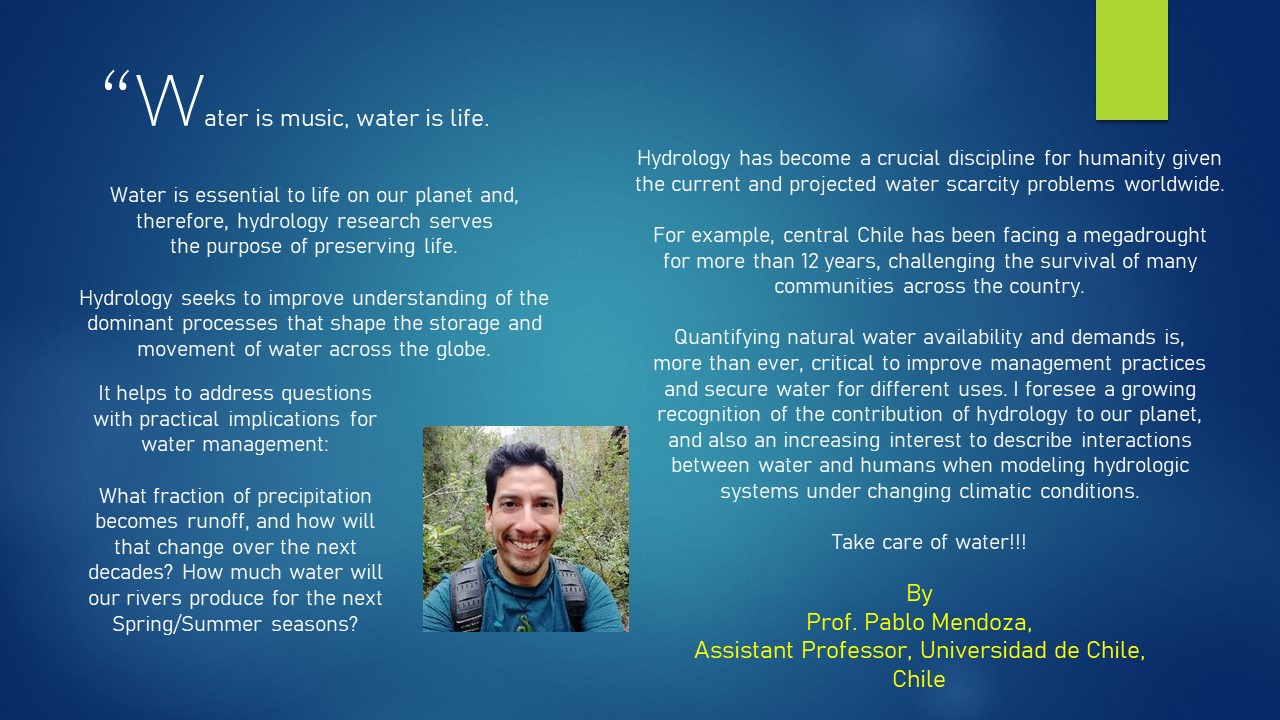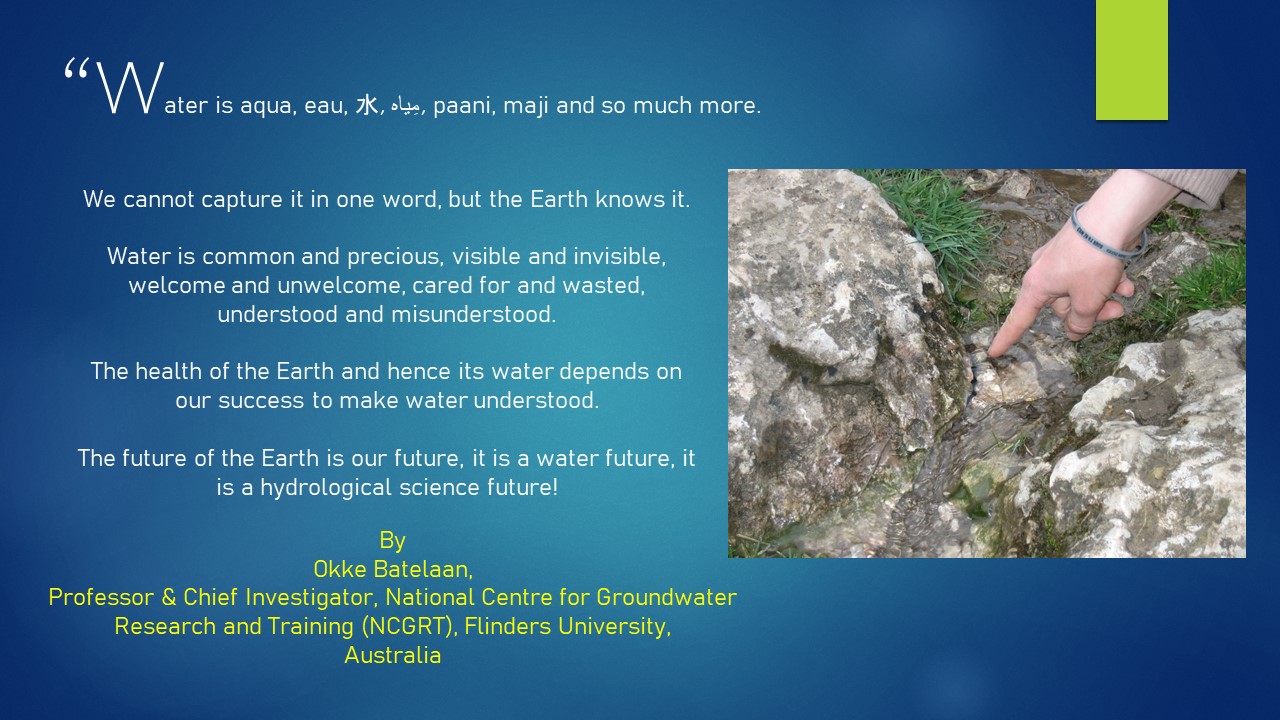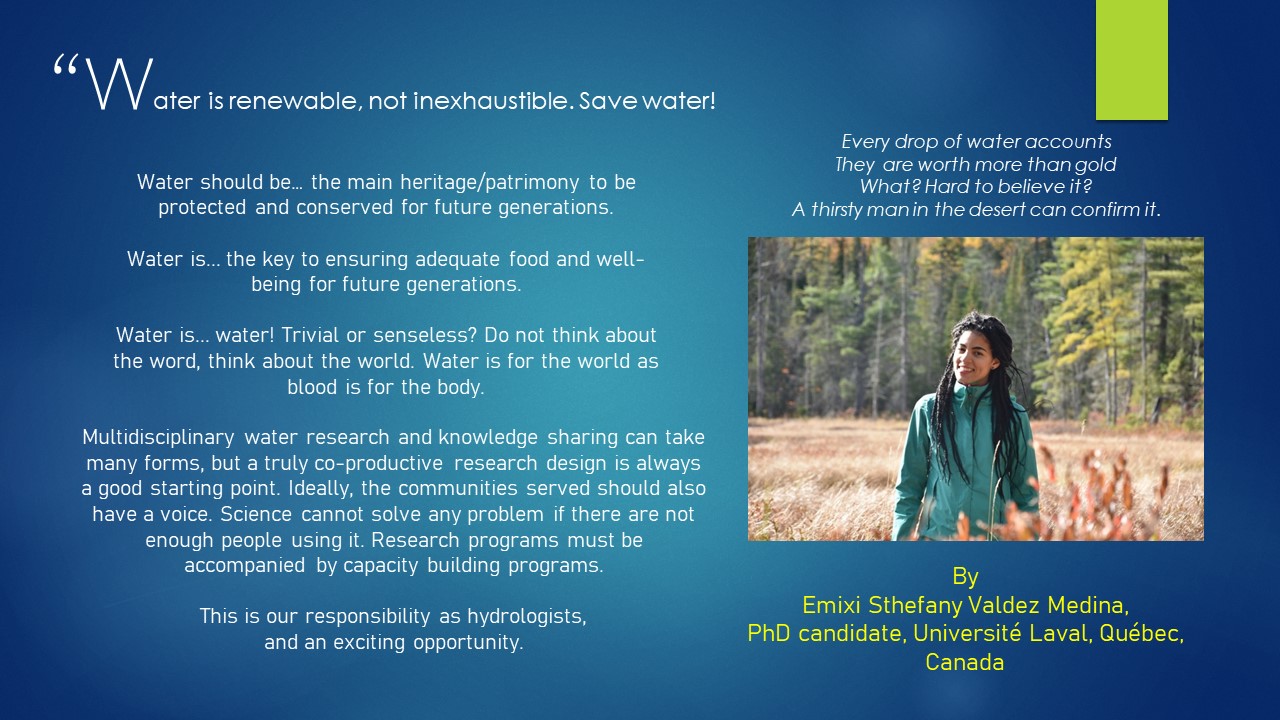 "Hydrologists celebrate Earth Day 2022" was proposed and edited: