Quality through Equality – tackling gender issues in hydrology
Results of a 1-day workshop organised by the University of Bristol's Water Engineering Group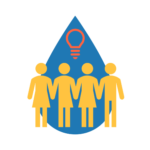 "Science has a diversity problem" (Nature, 2019), and hydrology and the water sciences are no exception. For example, overall only 36% of all EGU medal awardees are female. With 31% of all nominations going to female researchers (Karatekin, 2019), this points more towards that there is not a bias in the awarding process but a gender imbalance at later career stages.
The Water Engineering Group at the University of Bristol organised a 1-day UK-wide workshop to discuss issues related to gender equality in the field of hydrology. The aim of the workshop was to raise awareness of unconscious biases, to offer role models, and to discuss ideas on how to make the hydrologic community more diverse. Although the focus of the workshop was on gender diversity, most things we have learned apply equally well to issues related to misrepresentation of ethnic minorities or disabled scientists.
This blog post presents the outcomes of the workshop, what we have learned and what has changed since.
We were very happy that three accomplished hydrologists and role models joined us as speakers for the workshop: Prof Elena Toth (University of Bologna), Prof Hannah Cloke (University of Reading) and Dr Joshua Larsen (University of Birmingham).
Elena Toth presented efforts by the EGU to encourage more diversity at their conferences and awards. Elena also stressed the importance of diversity (gender, nationality, ethnicity, ability, etc.) in award nominations and the role of the community with this regard. She also mentioned the missing data on gender ratios as one of the main challenges addressing potential lack of diversity of invited speakers and selected oral presentations. Due to data protection rules, the EGU does not record the gender of registered attendees, but instead relies on a voluntary survey after the abstract submission, which is not fully representative (13% answered).
In addition to her experience with the EGU, Elena shared some personal experiences about her career and the challenge of combining family and academia. She shared this challenge with the two other speakers. All of them agreed that combining academia and raising a family is possible, because academia offers one of the most flexible work environments. However, this flexibility does need a supportive stance from the university (flexitime working hours, childcare facilities, flexible childcare support for conferences) and supportive colleagues.
The afternoon included an unconscious bias and bystander training by Prof Havi Carel from University of Bristol. Many attendees found the training very informative and felt more able to react in future situations where they might encounter bias.
The second part of the afternoon was made up by group discussions about how academia can become more diverse and how we can create an enjoyable and inclusive academic environment. Some of the topics we discussed were:
What is success in academia?
The definition of success can vary from person to person, e.g. publishing high quality material or having a good work-family-life balance. The important thing is that head of department, supervisors, and colleagues accept and nurture this diversity.
What is the role of role models?
Role models can be vital in shaping career pathways as they can start or change career aspirations. Role models should be relatable (by gender, ethnicity, etc.) and if they do not exist it is the duty of the community to develop them.
What can leadership do to help?
Childcare facilities and funding both at home institutions and conferences are important. The EGU should provide more funding opportunities, especially for early-career scientists who are from developing countries, so that more research and participant diversity is present at conferences.
What can senior and peer colleagues do?
Regular exchange both with peers and with senior colleagues can address problems such as experienced exclusion/discrimination early on, and if addressed, it can provide a more inclusive environment.
The feedback we received from the day was overwhelmingly positive, both in personal and written feedback. The discussions about the topics and the opportunity to share experiences with others were named as the highlights of the workshop.
Some changes are already happening as a result of the workshop. For example, our research group is diversifying social activities to be more inclusive, and both the British Hydrological Society as well as the Young Hydrologic Society have appointed EDI (Equality, Diversity & Inclusion) champions now! With one third of the 44 attendees being male, the workshop demonstrated that not just women are interested to learn about biases and to discuss their experiences.
We thank the GW4 Water Security Alliance, the Cabot Institute and the School of Engineering at the University of Bristol for funding this event. A big thank you to Elena Toth, Joshua Larsen, Hannah Cloke and Havi Carel, and to all attendees for creating an inclusive and productive atmosphere.
Further resources:
Edited by Matthias Sprenger
________________________________________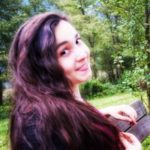 The guest authors Lina Stein (left) and Melike Kiraz (right) are both PhD students in the Department of Civil Engineering at the University of Bristol, and part of the organization team of the workshop 'Quality through equality – tackling gender issues in hydrology'.