The current COVID-19 situation has profoundly changed our daily lives and has also affected our way to perform and share research. In today's world a lot of efforts have been made to minimize the impact of working from home and exchange thoughts with colleagues. As for last year the usual annual General Assembly of the European Geosciences Union (EGU) has been moved online. Thus, it will be virtually hosted over the next two weeks.
What we probably missed the most last year was the possibility of networking with colleagues and friends, and this is especially true for Early Career Scientists (ECS). They would particularly benefit not only of scientific sessions and presenting their own work during conferences and schools but also of having networking possibilities with other ECS or established and senior researchers.
For this reason on Thursday 22 April 18:00 CEST we are going to organize our NP ECS-event (currently scheduled as NET35). It will be an online networking event with the aim to meet new people, to exchange information about for example career paths, challenges faced in our field or tips to work in times of restricted travel options. It was thought to bring together both ECS and senior scientists in order to be as inclusive and fruitful as possible. Moreover, NP will also host its Division-wide Networking event on Wednesday 28 April 17:30 CEST (currently scheduled as NET6:NP-event for all division members).
Both events will be organized on Gather.town, an interesting platform that will allow us to freely move in a virtual space and interact with people. People will find a virtual environment consisting of a lobby, a main hall, six discussion rooms, an auditorium, a lounge, and a garden. Give a look to the pictures below for having an idea of what you can expect!
We really hope to see all of you enjoying together these (unfortunately virtual) networking events!
Outside the virtual space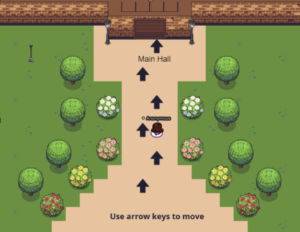 Inside the virtual space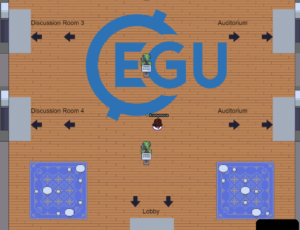 A private space for discussions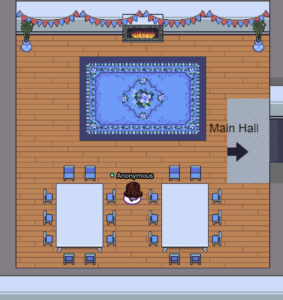 The lounge