The Hydrological Sciences (HS) Division of the EGU is launching its new blog!
Finally, the HS Division is entering the EGU Blogsphere! With this blog, we aim at giving the HS community a platform to communicate new ideas and old thoughts, a bit of history and future perspectives, as well as a glimpse at experimental and modelling studies. In other words, it is a platform to share news, research, and opinions on hydrological processes and applications.
We hope the blog will cover all topics addressed within the hydrology division (and beyond!). The hydrology division is very diverse. This can be seen at the EGU General Assembly in Vienna where we organize more than one hundred scientific sessions under the umbrella of 10 sub-divisions. Topics can range from precipitation extremes to million-year-old groundwater, can cover scales of millimeters to the entire planet, and can occur in pristine landscapes and mega cities. Many topics nowadays cross disciplines, thus we also welcome contributions highlighting interactions between hydrology and other disciplines.
You are invited to contribute to the blog and submit posts to the editorial team. Contact Matthias to participate or send suggestions for future posts.
Once again, welcome to the HS blog and we hope you will enjoy it!
The Editorial team.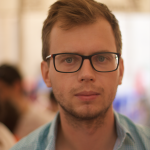 Wouter Berghuijs I a postdoctoral researcher at the Swiss Federal Institute of Technology in Zurich (Switzerland). His work covers a broad range of topics within hydrology, mostly focusing on hydrological extremes. Previously, Wouter served as the Early Career Scientist Representative of the HS Division, and as the Early Career Scientist Representative of the entire EGU.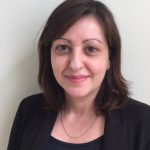 Maria-Helena Ramos is a research scientist in hydrology and hydrometeorology at the National Research Institute of Science and Technology for Environment and Agriculture (IRSTEA) in France. Her main research interests are on hydrological forecasting, hydropower and reservoir water management, forecast uncertainty quantification and communication for decision making. She was co-chair of the Hydrological Ensemble Prediction Experiment (HEPEX) from 2014 to 2018, and is president of the EGU Division on Hydrological Sciences since April 2019. http://www.irstea.fr/ramos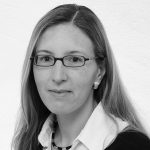 Bettina Schaefli is a professor for hydrology at University of Bern (Switzerland). Her work has a strong focus on predicting current and future water resources and related natural hazards across spatial and temporal scales, with currently a strong focus on snow-influenced environments. She was the head of the Catchment Hydrology Subdivision of EGU from 2016-2019 and is an editor of the EGU journal Hydrology and Earth System Sciences.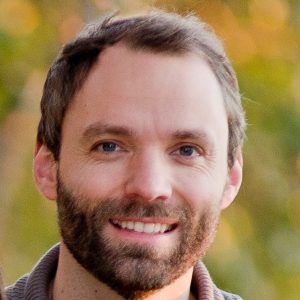 Matthias Sprenger is a postdoctoral fellow at North Carolina State University in the United States and the Institute of Environmental Assessment and Water Research (IDAE-CSIC) in Barcelona. He uses stable isotope of water to track water through the critical zone, the Earth's thin layer spanning from the canopy to the groundwater. Matthias works currently on a DFG-funded project on "Water age dynamics in a Mediterranean catchment and their ecohydrological implications in a changing environment". He tweets as @MatthiaSprenger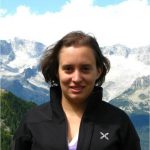 Giulia Zuecco is an assistant professor at University of Padova (Italy). Her main research interests are on the application of tracers (stable water isotopes and major ions) to track water through forested catchments, the hydrology of Alpine catchments dominated by snowmelt and glacier melt and the quantification of subsurface hydrologic connectivity. Giulia works currently on a research project on "Ecohydrological dynamics and water pathways in forested catchments". https://www.researchgate.net/profile/Giulia_Zuecco