The schedule is out, presentation slots have been assigned and it's time to start thinking about putting yours together. Whether you have an oral, poster or PICO slot, we have a suite of simple guidelines to get you ready for the conference!
Orals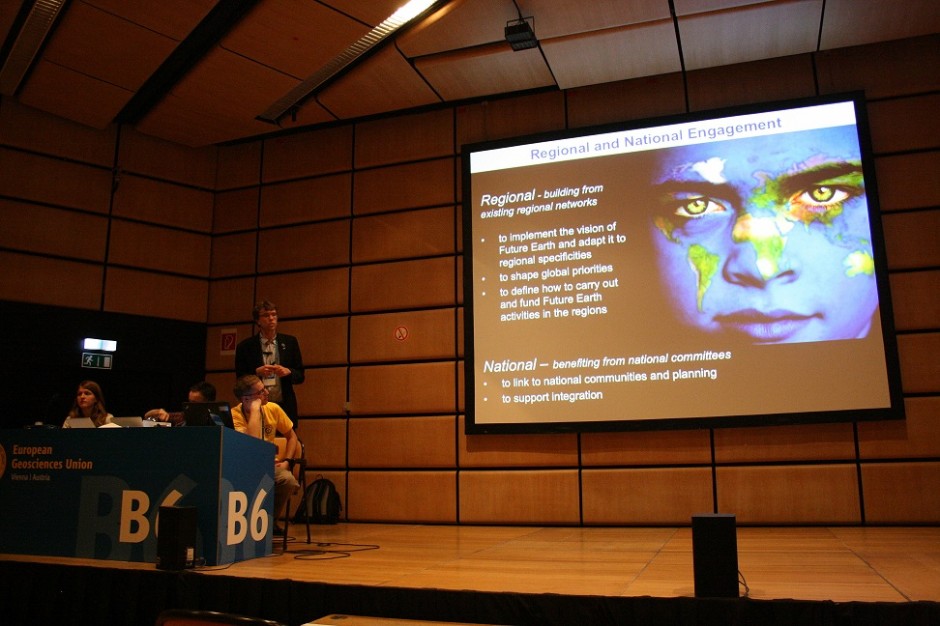 The guidelines for oral presentations are online. All oral presentations should have the dimensions 4:3 and last about 12 minutes, with 3 minutes for questions. Oral presentations take place over four 90-minute time blocks. Make sure you're in the presentation room approximately 30 minutes before your time block starts, so your presentation can be uploaded or so you can connect your laptop to the system. There will be a lecture room assistant to help you get everything ready.
At this year's assembly, you've got the opportunity to practice your oral presentation in front of a friendly audience and receive some tips and hints. Some of the division Young Scientist Representatives have got together to run an oral presentation feedback short course (SC33).
Posters
Guidelines for poster presentations are also online. Importantly, the poster boards landscape and are 197 cm by 100 cm. Posters should be hung between 08:00 and 09:00 on the day of your scheduled poster presentation using tape available from roaming student assistants.  Please retrieve your poster at the end of the day (between 19:00 and 19:30). Those that are not collected will be disposed of. By the start of the Assembly, EGU will have sent your Authors in Attendance Time – during this time, you must be present at your display.
PICOs
For the third year now we have got a different kind of presentation: Presenting Interactive COntent (PICO). The guidelines for PICO presentations are available online. PICO sessions combine the best of oral and poster presentations. Every PICO author presents their slides in a "2 minutes madness". After these short presentations, all attendees have enough time to watch the presentation again on interactive screens and hold discussions with the author and other attendees. These presentations are shown on widescreens, but some of the screen space is used for branding of the contribution and navigation, so the ideal dimensions for your presentation are the classic 4:3 format. One thing to keep in mind is that, unlike in the past, PICO presentations no longer support Prezi.
Time Blocks
Timetabling at the General Assembly is organised into the following time blocks:
TB1 08:30–10:00
TB2 10:30–12:00
TB3 13:30–15:00
TB4 15:30–17:00
TB5 17:30–19:00 (not on Friday)
There is free tea and coffee available in the poster halls in the breaks between TB1 & TB2 and TB3 & TB4, and wine available during TB5.
No-shows
If you already know that your abstract will not be presented, you are kindly requested to withdraw your corresponding abstract as soon as possible.