The EGU Cryosphere blog has reported on several studies of Antarctic sea ice (for example, here and here) made from high-tech satellites, but these records only extend back to the 1970s, when the satellite records began. Is it possible to work out what sea ice conditions were like before this time? The short answer is YES…or this would be a very boring blog post! Read on to find out how heroic explorers of the past are helping to inform the future.
---
During the Heroic Age of Antarctic Exploration (1897–1917), expeditions to the "South" by explorers such as Scott and Shackleton involved a great deal of time aboard ship. Our image of the week shows one such ship – the ship of the German Erich von Drygalsk – captured from a hot air balloon in 1901.
These ships spent many months navigating paths through sea ice and keeping detailed logs of their observations along the way. Climate scientists at the University of Reading, UK have used these logs to reconstruct sea-ice extent in Antarctica at this time – providing key information to extend satellite observations of sea ice around the continent.
Why do we want to know about sea-ice extent 100 years ago?
In the last three decades, satellite records of Antarctic sea-ice extent have shown an increase, in contrast to a rapid decrease in Arctic sea-ice extent over the same period (see our previous post). It is not clear if this, somewhat confusing, trend is unusual or has been seen before and without a longer record, it is not possible to say. This limits how well the sensitivity of sea ice to climate change can be understood and how well climate models that predict future ice extent can be validated.
To help understand this increase in Antarctic sea-ice extent; records of ice composition and nature from ships log books recorded between 1897–1917 have been collated and compared to present-day ice conditions (1989–2014).
What does the study show?
The comparison between sea ice extent in the Heroic Age and today shows that the area of sea ice around Antarctica has only changed in size by a very small amount in the last ~100 years. Except in the Weddell sea, where ice extent was 1.71o (~80 km) further North in the Heroic Age, conditions comparable to present-day were seen around most of Antarctica. This suggests that Antarctic sea-ice extent is much less sensitive to the effects of climate change than that Arctic sea ice. One of the authors of the study, Jonny Day, summarises these findings in the video below:
References and Further Reading
Planet Press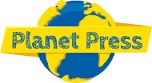 This is modified version of a "planet press" article written by Bárbara Ferreira and originally published on 26th November 2016 on the EGU website .
It is also available in Dutch, Hungarian, Serbian, French, Spanish, Italian and Portuguese! All translated by volunteers – why not consider volunteering to translate an article and learn something interesting along the way?

Edited by Sophie Berger