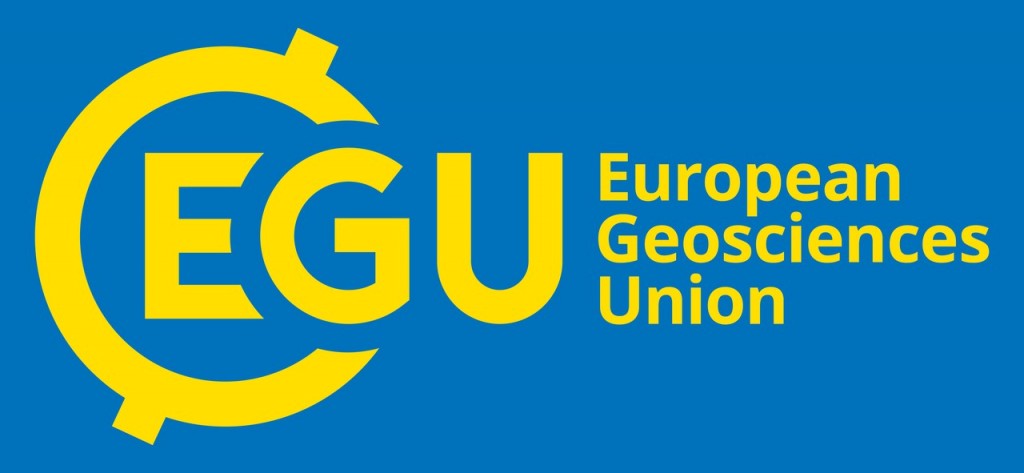 As part of a long-term effort to modernise EGU's overall look, today we are introducing a new EGU logo. You will find the new logo on all EGU websites (including General Assembly and journal websites) and social media pages, as well as in Vienna in April, at the EGU 2016 General Assembly.
The new logo retains elements of the previous one, including the circle with a tilted axis representing the Earth's rotation axis, but the letters 'EGU' are larger and more easily discernible than in the old logo. When used in its simplest version (without the claim 'European Geosciences Union' shown above), the logo works in both large and small sizes, and is easy to view even on small-screen devices such as tablets and smartphones. We've also changed the EGU font. We previously used Verdana on our main website and the General Assembly page, but are now changing to Open Sans.
These changes are part of a long-term effort to make EGU's visual identity more modern and more suitable for the increasing number of people who interact with the EGU and its products not only on paper and desktops, but also on laptops, tablets and smartphones.The next step will be to redesign the EGU website: we aim to make the page easier to navigate and suitable for desktop and mobile interfaces within the next few months to a year.
The EGU colours (blue and yellow) remain the same in the new visual identity. To find out more about EGU's new look and view the various versions of the new logo, please check https://www.egu.eu/visual-identity/.
We thank André Roquette for creating the new EGU logo and visual identity.
This post is a shorter version of a full news announcement which you can read, in full, on our website.