The EGU General Assembly 2014 programme is available here. Take a look and – if you haven't already – register for the conference by 31 March to make the early registration rates!
The scientific programme of this year's General Assembly includes Union Symposia, Interdivision Sessions, Educational and Outreach Symposia, as well as oral, poster and PICO sessions covering the full spectrum of the Earth, planetary and space sciences. The Keynote and Medal Lectures, Great Debates in the Geosciences, Short Courses, Townhall Meetings, and Splinter Meetings complete the overall programme.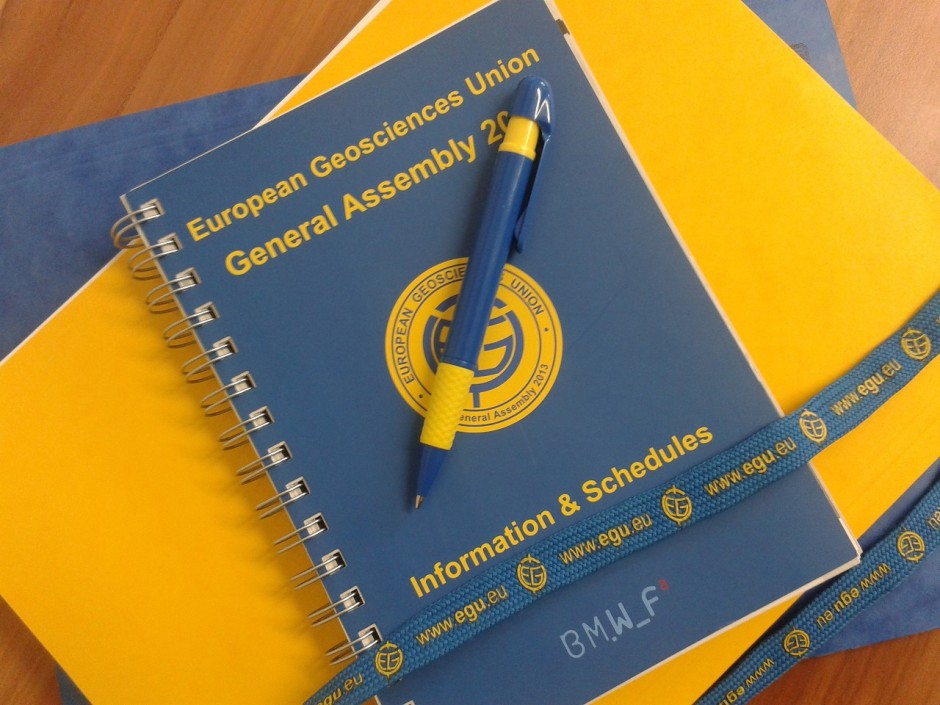 There are several ways to access the programme, so you can explore the sessions with ease:
Browse by day & time: view the oral, poster and PICO sessions by their time and location, each sorted chronologically by conference day, time block and programme group
Browse by session: view the scientific sessions and their oral, poster and PICO sub-sessions by programme group
Personal programme: a great tool to generate your own personal programme, just select the specific presentations or sessions you're interested in to create your own personal schedule
Papers of special interest: take a look at the abstracts that were selected by their respective session conveners to be of interest to the press & media
Want more ways to browse the programme? We'll be releasing the EGU 2014 mobile app closer to the conference, stay tuned!
We look forward to seeing you in Vienna for the General Assembly (27 April – 2 May 2014).