We're halfway through the General Assembly already! Once again there is lots on offer at EGU 2014 and this is just a taster – be sure to complement this information with EGU Today, the daily newsletter of the General Assembly, available both in paper and for download here.
Today features the first of the Assembly's Great Debates – Metals in our backyard: to mine or not to mine (GDB1). Experts in mining, sustainable resources and economics will set the scene and explore whether the benefits of mining outweigh the costs. Join in the debate from 15:30-17:00 in Y1. You can follow the session on Twitter with #EGU14geng, and, if you're not attending, tune in with the conference live stream.
We also have an incredible Union-wide session lined up: IPCC Climate Change 2013/2014: Findings and lessons learned (US4, 15:30-17:00 in R6). A little over two weeks ago governments approved and adopted the last of three contributions to the Fifth Assessment Report of the Intergovernmental Panel on Climate Change. Here, each of the three IPCC Working Groups will provide concise overviews of the most relevant findings from the report – it's not one to miss! You can also follow the session on Twitter (#EGU14IPCC) and catch up with the EGU 2014 webstream.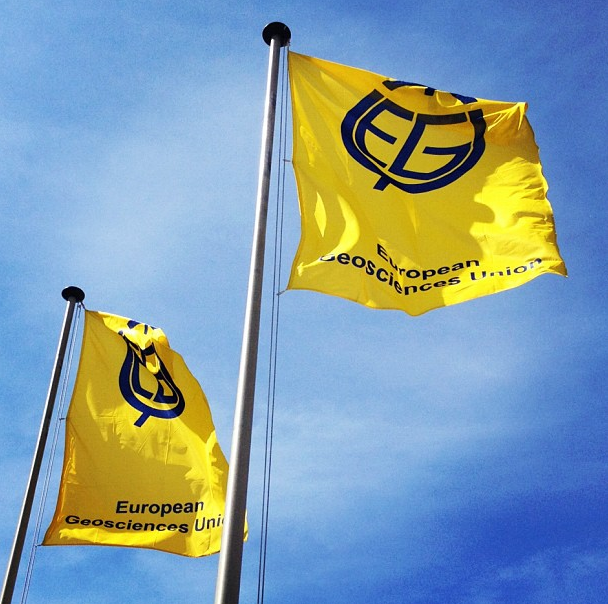 Another excellent event set for today is the EGU Award Ceremony, where the achievements of many outstanding scientists will be recognised in an excellent evening event from 18:00-19:30 in Room R1. Here are some of the lectures being given by these award-winning scientists:
Continuing with the EGU 2014 theme, today's Keynote Lecture (KL5) will be on the Life of the Earth and is taking place from 13:30–14:30 in G11.

Short Courses! Today offers the opportunity to learn how to write the perfect paper in hydrology (SC3,  08:30–10:00 in R3), pick up some practical skills in delivering outreach to schools (SC8, 17:30–19:00 in G13, Twitter: #EGUschools) and take top tips from leaders in the field of geomorphology (SC17, 17:30–19:00 in G2).
And check out some of today's scintillating scientific sessions:
Finally, remember to take the opportunity to meet your division's representatives in the day's Meet EGU sessions and, if you've had enough of the formalities, head on over to GeoCinema, where you'll find some great Earth science films and can vote on your favourite entries to the Communicate Your Science Video Competition.
Have an excellent day!
On Twitter? Join us for the EGU Tweet up this evening!