There are several items at the General Assembly related to Jobs and Education this year. These are the Job and Education market, online job and CV postings and physical poster boards at the Austria Center Vienna itself.
Job and Education market
At the General Assembly there will again be a Job and Education market. This will be situated on the Blue level (basement) (Stage, M1–M9), a list of exhibitors can be found here. Some exhibitors are also making presentations during the General Assembly.
Online Job Posting
Job offers and CVs can be posted on the meeting In addition, job offers can also be posted on the General Assembly website. For this purpose, please see the Jobs and Education market page for details (and jobs already posted).
Poster Boards at the General Assembly
Regarding job applications and copies of CVs, poster boards will be available for postings. Please prepare your application also in A4 format. Details are available on the Jobs and Education market page.
Other related events at the General Assembly
There is a Townhall Meeting related to careers TM4: Career Development: how can we integrate graduate and employer needs on Tuesday 05 April from 19:00 to 20:00 convened by Joanne Venus.
There are also Education and Outreach Symposia Sessions which relate to outreach and education at a variety of educational levels.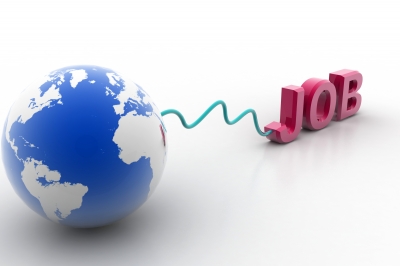 Image: renjith krishnan / FreeDigitalPhotos.net