The conference is coming to a close and there's still an abundance of great sessions to attend! Here's our guide to getting the most out of the conference on its final day. Boost this information with features from EGU Today, the daily newsletter of the General Assembly – pick up a paper copy at the ACV entrance or download it here.
Be sure to attend today's Alexander von Humboldt Medal Lecture by Pradeep Mujumdar, who will be discussing the hydrologic impacts of climate change and how we can quantify its uncertainties (ML4, 12:15 in R1).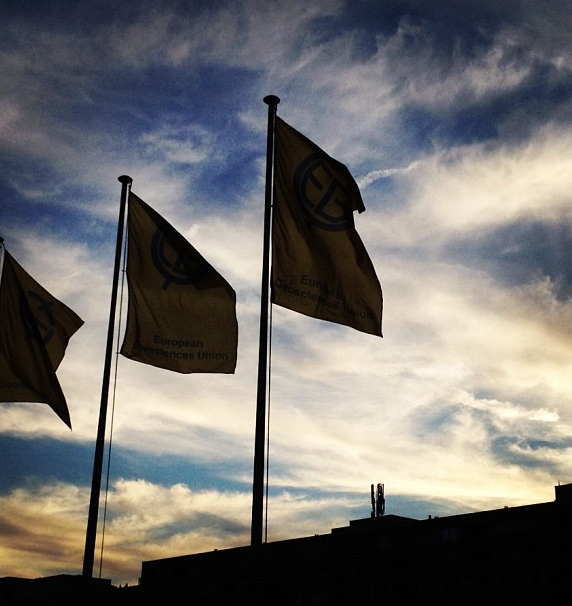 It's your last chance to make the most of the networking opportunities at the General Assembly, so get on down to the poster halls and strike up a conversation. If you're in the queue for coffee, find out what the person ahead is investigating – you never know when you might start building the next exciting collaboration! Here are some of today's scientific highlights:
Our final Keynote Lecture in the Face of the Earth series will be on Space and the Earth. Join James Head in a journey from the Earth to outer space in R1 at 13:30. Shortly before you can find out the results of the EGU Photo Contest and Communicate Your Science Video Competition – they'll be announced at the EGU Booth at 12:15.

Following the success of this year's theme, EGU 2015 will also have a theme: A Voyage Through Scales. This is an invitation to contem­plate the Earth's extraordinary variability extending from milliseconds to its age and from microns to the size of the planet. The range of scales in space, in time – in space-time – is truly mindboggling. Join us on this adventure in Vienna next year!
What have you thought of the Assembly this week? Let us know at www.egu2014.eu/feedback and help make EGU 2015 even better.
We hope you've had a wonderful week and look forward to seeing you in 2015!
The 2015 EGU General Assembly is taking place on 12–17 April 2015 in Vienna. Mark the dates on your calendar, and check www.egu2015.eu in the next few months for updates.