This week we present the many volunteers behind the activities of the Tectonics and Structural Geology (TS) division. We can also be found on http://www.egu.eu/ts, Facebook and twitter. We are always happy to hear new ideas and feedback! Just drop a message on ts@egu.eu and don't forget to stop by the division meeting during the General Assembly in April next year.

Susanne Buiter – President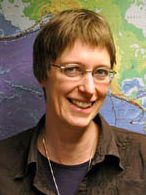 I am a senior researcher and team leader for Geodynamics at the Geological Survey of Norway and am also for 20% at the Centre for Excellence CEED at the University of Oslo. I use a model-based approach to investigate deformation processes on the scale of the upper crust to the upper mantle. These include rifted margins, sedimentary basins, thrust wedges, subduction zones, continental collision, and the entire Wilson Cycle itself.
As president for the TS division since 2013 I have tried to serve our community through a broad and hopefully exciting TS session programme at our General Assembly in Vienna. It has been great fun working closely together with all of you! Apart from geo-spamming your inbox and GA scheduling, my work also involves short courses (e.g. ERC funding or Open Access publishing), the EGU Outreach Committee (e.g., the ECS-medallist networking reception), the TS division Outstanding Early Career Scientists Award committee, tweeting division news and maintaining close ties with our sister organisations, the GSA Structural Geology and Tectonics Division and AGU Tectonophysics section.
All of this is of course only possible with the expertise help of the TS team who have been absolutely wonderful to collaborate with! I will step down at the General Assembly in April 2017 when I will take over as EGU Programme Committee chair, looking forward to that!
Personal webpage: http://www.geodynamics.no/buiter
Magdalena Scheck-Wenderoth – Deputy President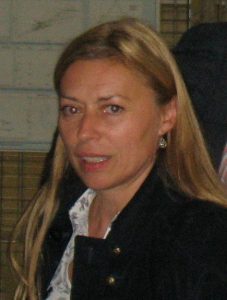 Currently I'm a professor for basin analysis at RWTH Aachen University in joint appointment with the German Research Centre for Geosciences GFZ in Potsdam, where I lead the section basin modelling. This includes studies on the structure and dynamics of sedimentary basins on one hand and the utilization of the subsurface on the other. Therefore I work on data-based 3D lithosphere-scale to reservoir-scale basin models of sediments, crust and lithospheric mantle, coupled transport of heat and fluids in the subsurface, regional 3D gravity modelling, structural and subsidence history and salt dynamics.
As deputy president of TS I try to assist the current president Susanne Buiter where needed. As my research is focused on Geoenergy and Geodynamics of sedimentary basins, I try to make links of TS with the ERE and GD divisions aiming at avoiding overlap and making the best possible programme.
Personal webpage:
http://www.gfz-potsdam.de/en/section/basin-modeling/staff/profil/magdalena-scheck/
Marcel Frehner – News & Media Officer and Webmaster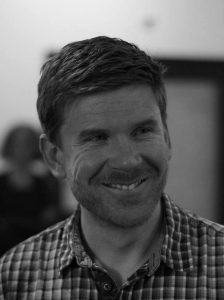 I am a senior scientist and lecturer (so-called "Oberassistent") at the ETH Zurich (Switzerland) in the Group for Structural Geology and Tectonics. My main scientific interest is the mechanical investigation of geological and geophysical processes. For this, I developed various numerical modelling codes, but I also integrate my theoretical and numerical work with field and laboratory data. My process-oriented research focuses on topics in structural geology (i.e., deformation of rock units, mostly folding) and rock physics (i.e., mostly seismic properties of porous and/or fractured rocks).
Within the EGU-TS team, I am the News & Media Officer. In fact, the TS Division does not have much direct contact with media representatives, as they would contact the scientists directly. So, my job mainly involves running and feeding the TS homepage, Facebook page, and Twitter account, as well as coordinating external communication among the TS board.
Personal webpage: http://www.marcelfrehner.ch/
Francesca Cifelli – Outstanding Student Poster and PICO award coordinator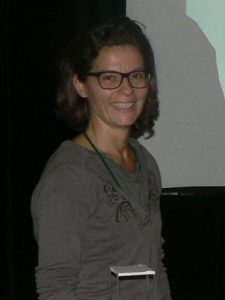 I am associate professor in structural geology at the Department of Science (Roma TRE University) in Rome, Italy. My research activity mainly focuses on palaeomagnetic studies applied to the reconstruction of the rotational history and structural evolution of curved mountain chains. Among my study areas are the Calabrian Arc, Northern Apennines, Gibraltar Arc, Central Iran, and the Central Anatolian Plateau. In Italy, I am very active in science communication and high-school teachers training.
I am a member of the EGU Committee of Education (CoE) for the organization of the GIFT (Geophysical Informations for Teachers) workshop. Within the TS team, I coordinate together with the TS President the Outstanding Student Poster and PICO (OSPP) Awards.
Fabrizio Storti – Stephan Mueller Medal Committee Chair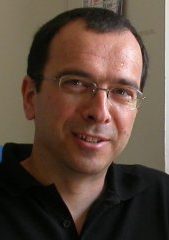 I have been president of the TS Division from 2009 to 2013, after serving as vice-president since 2005. Over the last four years I chaired the TS Stephan Mueller Medal committee, a role always taken by the past president of the division. From 2013 to 2016 I also chaired the EGU Topical Events Committee. So I spend more than a decade in the EGU and it is now time for me to step down and leave space to new people, with new ideas and a renewed enthusiasm. My experience in EGU is very positive because of the bottom-up philosophy that allowed me to propose ideas, strategies and improvements that contributed in some way to help the Union to constantly grow and offer higher standards, assembly after assembly, and to start playing a role much broader than the organization of congresses. I believe that dedicating some time and energy to contribute improving "our environment" as scientists and mentors is somehow dutiful, very rewarding and instructive, and so I warmly encourage all you to think about volunteering for some kind of support to the activities of the TS Division. This support includes considering the journal Solid Earth for publishing your work, help it to grow and become a well reputed, reference journal for Earth Scientists. You can find more information on publishing in Solid Earth in these two TS blogs (blogs.egu.eu/divisions/ts): Solid Earth journal: the possibilities of open access publishing and Publishing in Solid Earth: interview with Anna Rogowitz
Personal webpage: http://www.next.unipr.it/index.php/en/
Anne Pluymakers – Early Career Scientists Representative
João Duarte – Early Career Scientists Co-Representative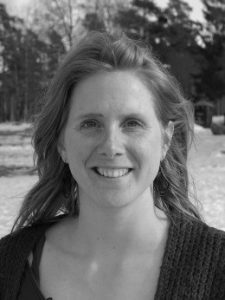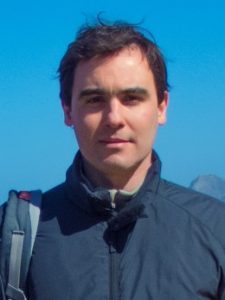 Read more about Anne and João, and the TS Early Career Scientists team, in the TS blog "Introducing our Early Career Scientist Team"!
Andrea Argnani – Programme Committee member for Methods and Techniques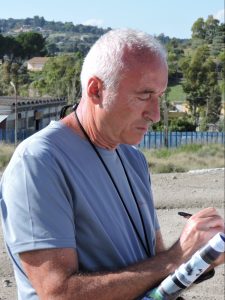 I am a Senior Scientist at the Institute of Marine Sciences of the National Research Council in Bologna, Italy. In the last 20 years, I carried out research on the tectonic evolution, kinematic reconstructions and geodynamics of the Mediterranean, with special attention to the central Mediterranean palaeogeography, the flank instability of Mount Etna, and the active tectonics of the Messina Straits, Malta Escarpment and central-southern Adriatic Sea. I started with sandbox modelling of Inversion Tectonics in Ken McClay's laboratory at Royal Holloway (UK), and have been (much later) in charge of the Analogue Modelling Lab at the University of Parma for a couple of years.
I joined the Tectonic Division panel only recently, last year, and am supervising the Methods and Techniques sessions, with much help from Susanne.
Personal webpage: http://www.ismar.cnr.it/people/argnani-andrea?set_language=en&cl=en
Rebecca Bell – Programme Committee member for Extensional Tectonic Settings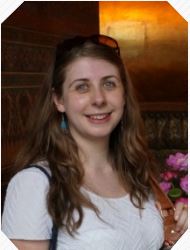 I am a Lecturer in Geology and Geophysics at Imperial College London (UK) and I study tectonic evolution in a variety of settings using next generation controlled-source seismic methods and drilling data. One of my primary research interests involves understanding what factors control the geometry and evolution of continental rifts.
I am a member of the programme committee for Extensional Tectonics, which involves developing an exciting programme of sessions on rift-related topics at the EGU General Assembly.
Personal webpage:
https://www.imperial.ac.uk/people/rebecca.bell
Stéphane Bonnet – Programme Committee member for Interplay between Tectonics and Surface Processes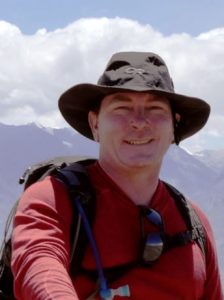 I am Professor of Earth Sciences at the University of Toulouse (France). My research activity focus on landscape evolution and on interactions and feedbacks between tectonic, climatic and surface processes, through a combination of original laboratory-scale modelling of landscape erosion and field studies, in France, Pyrénées, Argentina, Chile, Nepal and New Zealand.
In the TS programme committee I work together with the conveners on sessions related to the interaction of tectonics with surface processes.
Personal webpage: http://www.get.obs-mip.fr/profils/Bonnet_Stephane
Rüdiger Killian – Programme Committee member for Brittle Deformation and Fault-related Processes and Ductile Deformation, Metamorphism and Magmatism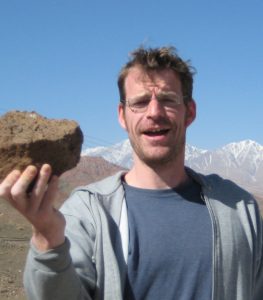 I am a post-doc doing research and teaching in the Department of Environmental Sciences, University Basel in Switzerland. One of my main interests is the study of deformed rocks. Trying to identify the involved processes as well as quantifying their contribution based on the analysis of microstructures isn't only incredibly exciting but might also help to improve rheological models and laboratory to nature extrapolations.
I am in the TS programme committee since 2014 taking care of "Brittle deformation and Fault-related processes" and "Ductile Deformation, Metamorphism and magmatism" which is a very interesting and instructive task. Despite at the beginning, I have sometimes wished there'd be something between "brittle" and "ductile" or no separation at all, by now I'm pretty fine with this historically grown subdivision and I hope I'll do my job to everyone's satisfaction; to those who send in their session proposals and we try to find a suitable place for their ideas as well as to all those people who want to find the best session for their abstract within the "brittle" or "ductile" part of our programme.
Olivier Lacombe – Programme Committee member for Convergent Tectonic Settings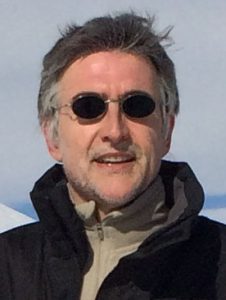 I am professor of tectonics and structural geology in the Institut des Sciences de la Terre de Paris (ISTeP), Université Pierre et Marie Curie (UPMC), Paris, France. My fields of interest are various, including analysis of micro/meso structures in the field and under the microscope, paleostress reconstructions, fluid-rock-tectonics interactions and tectonic evolution and mechanics of fold-and-thrust belts.
Within the TS team, I am the officer of the programme committee in charge of 'Convergent tectonic settings', and I am trying through years to build a complete and attractive set of sessions on the topic, in close relation to the TS division president.
Personal webpage: http://merco220.free.fr
Hiroki Sone – Programme Committee member for Earthquake Tectonics and Crustal Deformation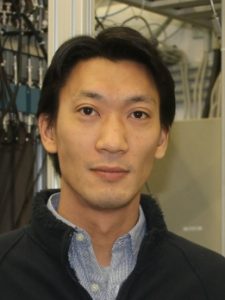 I am an assistant professor in Geological Engineering at the University of Wisconsin-Madison, USA and a visiting researcher at the German Research Centre for Geosciences GFZ in Potsdam. I work on experimental rock mechanics looking at the long-term ductile deformation of rocks at crustal depths. I apply knowledges gained in the lab to understand stress states around faults, and how they influence earthquake mechanics, and other geomechanical problems related to petroleum/geothermal reservoirs and subsurface waste management.
I have been a programme committee member for the TS team since 2015 helping organize sessions for the subdivision "Earthquake Tectonics & Crustal Deformation".
Personal webpage: http://gle.wisc.edu/hiroki-sone-ph-d/