This week we would like to introduce the Early Career Scientist team of Tectonics and Structural Geology community. Behind the activities organized during EGU and the year-round contacts on social media there is not only 1 single person who is responsible, but a team of people. So here you can read a bit more about each individual and their favorite type of rock science, which simultaneously showcases the entire breadth of topics covered by Tectonics and Structural Geology.
If you're an Early Career Scientist and want to get involved too, please contact Anne Pluymakers.
ECS representatives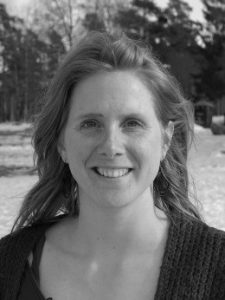 Anne Pluymakers
I am a post-doc at Physics of Geological Processes, or PGP, in Oslo, Norway. My background is in experimental geomechanics with emphasis on fluid-rock interactions. My current projects are mostly related to shale and CO2. Within the TS team, I am one of the two current ECS representatives. This means I coordinate the different TS activities organized by the team members, and that I also connect to the ECS representatives of the other divisions, and of course to the Division President. What I like best about working in academia is that you're not only stuck behind a desk, but you also get to build things as well as break some rocks.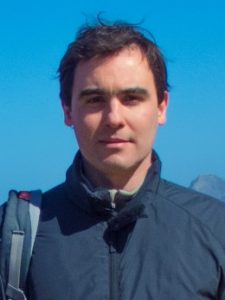 João Duarte
I am an early career researcher at the Instituto Dom Luiz, University of Lisbon, Portugal, where I coordinate the marine geology and geophysics group. I work in the intersection of marine geology, tectonics and geodynamic modelling, with a special focus in the Azores-Gibraltar (Africa-Eurasia) plate boundary. My running projects cover the topics of subduction initiation and supercontinental cycles.  I am co-representative of the TS-ECS. Together with the enthusiastic team of bright ECS presented here we organize a lot of exciting activities within EGU. I am passionate about science communication and I love to share the fun of understanding the workings of the Earth with the general public.
The team
Blogmasters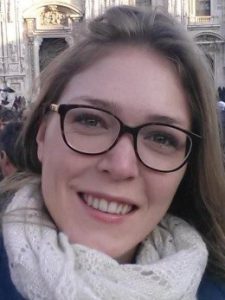 Elenora van Rijsingen
I am a PhD student in Rome and Montpellier, as part of the ITN project CREEP. I study the relationship between the roughness of subducting seafloor and seismogenic behaviour of subduction zones, by using natural data and analogue experiments. Besides that, I also really enjoy being involved in any type of outreach activities. Within the TS team, I am editor of this TS blog, together with Mehmet Köküm. This means that I write blog posts, but also invite other people to write a guest blog.  The reason I became a geologist is because I love how everything on and within the earth is connected, at scales that we humans can hardly even imagine.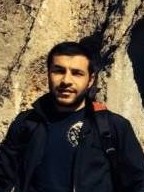 Mehmet Köküm
I am a 3rd year Phd student and Research Assistant major in Geology at Firat University in Turkey. My PhD involves fault kinematic analyses, using fault slip data obtained from fault surface. I am a field geologist and work on geological mapping, structural geology and active tectonics. I also use remote sensing techniques and digital elevation models to trace the geometry of an active fault. Within the TS team, Elenora van Rijsingen and I are the current EGU Bloggers. We work together to keep the TS Blog on the EGU website up-to-date. If you have any ideas for guest blogs, feel free to contact us!
Team members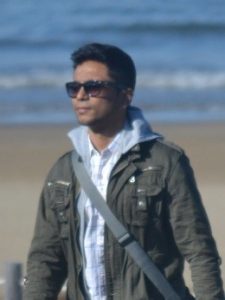 Subhajit Ghosh
I am a doctoral research student at the Department of Geology, University of Calcutta in Kolkata, India. By training, I am a structural geologist at the Experimental Tectonics Laboratory (ETL). We mostly work on experimental modelling of different geodynamic and geological processes and rock deformation from micro to meso-scale. My PhD is about understanding the temporal as well as the spatial evolution of the fold-thrust belts in a collisional setting. I also use sandbox models to investigate the neo-tectonic activity of seismically active orogenic fronts. My field area is the eastern Himalaya (Darjeeling-Sikkim). Field trips in the Himalayas are evergreen and enriching for me as it renders exposures to many unknown places and with different sort of life, culture and food. Being part of the ECS-TS team is a fascinating experience; it is great to connect with so many young researchers like myself from all over the world and to become acquainted with their scientific pursuits.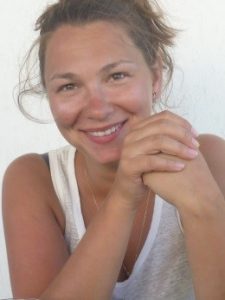 Anna Rogowitz
I am currently postdoctoral researcher in the structural processes group at the Department of Geodynamics and Sedimentology (University of Vienna, Austria). My research focusses on the (broad) field of strain localization processes in the ductile regime of the lithosphere. After studying the deformation behaviour of calcite marbles for years, I decided to move a bit deeper in the Earth's interior, and recently started a project on the rheology of eclogites. I love my job for many reasons, which I can't possibly all list here, but the most recent one I discovered is how incredible fun it is to teach microtectonics! Within the ECS-team, I help in the organization of the ECS dinner during the EGU General Assembly. I also currently try, together with a few others, to organize a pre-EGU field trip for early career scientists.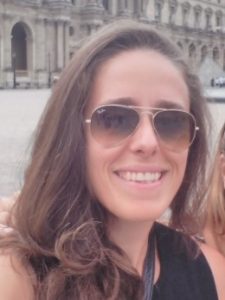 Anouk Beniest
I am a PhD candidate at the 'Institut des Sciences de la Terre de Paris', or ISTeP in Paris. I have a background in structural geology and petrology. My PhD project is about the geodynamics of rifted margins, looking at the effects of large-scale, thermal processes on basin-scale processes using a thermo-mechanical and a petroleum system model. Within the TS team, I do the ECS-Monday and jobs-on-Friday announcements on Facebook. This means that I am continuously looking for recent Tectonics/Structural Geology publications by our ECS colleagues, so if you have a publication, send it to the ECS/TS team and it might land on the page! Why did I choose to study geology in the first place? Well, I couldn't really choose between studying physics/chemistry/mathematics, or spending the rest of my life travelling. I figured a career in geosciences could combine all of my interests. So far, I have not been disappointed and I am looking forward to the challenges and exotic places yet to come.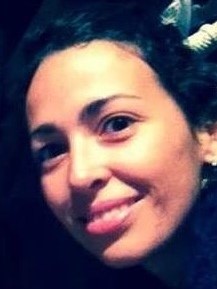 Marie Etchebes
I obtained my PhD in geophysics at the Institut de Physique du Globe de Paris, and followed by a post-doc at Earth Observatory of Singapore. As part of my PhD and postdoc, I have been mainly involved in understanding the geometry, kinematics and mechanics of fault systems. My main goal has been to understand how earthquake ruptures repeat through time and space along a given fault or within a fault system. To achieve this goal, I have studied quantitatively the response of geomorphic landscapes to earthquake-induced deformation. Since March 2014, I am a structural geologist at Schlumberger Stavanger Research center (Norway). My main topics cover user-guided automated technologies for fault extraction and characterization from seismic surveys; for realistic geometric and kinematic 3D fault models building;  for structural restoration and paleo-stress analysis, for geomechanical forward modeling And analysis/integration of digital outcrop analogues.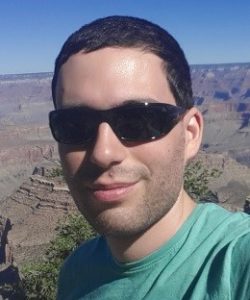 Roland Neofitu
I am a M.Sc. student at LMU Munich. My main background lies in tectonics and structural geology. Most of my work involves the tectonics and rift propagation of the southern segments of the East African Rift.  I do this by fault mapping from DEM and satellite data, as well as by studying uplift maps. I am a recent addition to the TS team, so I hope to be able to make an active contribution to the group soon. My favorite moment as a geologist was seeing the Carboneras fault for the first time at Sopalmo, Spain. I became a geologist because of the field work that can be done at amazing places. I hope to be able to visit the East African Rift as well soon.