Hi Tim, thanks for talking with us today, can you start by telling us a little about yourself and your research background?
As experimental hydrologist I aim to provide reliable data to solve water-related societal challenges. For over a decade I have been working on developing new, better or cheaper measurement methods to quantify components of the water cycle. My first projects focused on estimating the energy balance of lakes and reservoirs more accurately using Distributed Temperature Sensing. For my PhD I looked at vegetation water stress detection in crops and tropical rainforests using a combination of novel field sensors and satellite remote sensing. Nowadays I primarily work on an emerging environmental challenge: plastic pollution in aquatic ecosystems. With my team we (1) develop new monitoring techniques ranging from low to high tech, (2) design monitoring strategies for small and large river systems, and (3) use data to quantify sources, sinks and transport pathways.
When people think about plastic waste in our environment, many people will automatically think of plastic in the ocean, why is plastic in rivers so important to study?
Plastic pollution has negative impacts on ecosystem health and human livelihood, whether on the open ocean, in freshwater systems, or in terrestrial environments. Most marine plastics are land-based, and are carried towards the sea by rivers. The focus on ocean plastic has generated a lot of momentum for plastic research in general. However, with an increase in observational data, we also see that plastic concentrations in rivers and on land are much larger than in rivers.
What is your favourite research project that you have ever been involved with?
The Plastic Plant project. During one of our fieldtrips we found that most plastics were not free-floating, but were stuck in water hyacinths. These invasive species can become very large carpets of vegetation, entrapping all kinds of debris, including plastic pollution. As they are invasive, they are often seen as a pest, but as they are effective at capturing plastics, they may of use! First, we can see them from space using freely available optical and radar satellite imagery. That means that we may use the water hyacinths as proxy for plastic pollution. Second, these plants may offer an organic solution to help clear rivers. In this project we are working on scientific discoveries, practical solutions for global challenges, doing fieldwork, developing new measurement methods, and working together with local and global partners. That combination makes it my favourite project to date!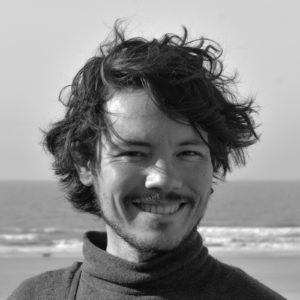 You have been the Geosciences Instrumentation and Data Systems (GI) Division Early Career Scientist now for two years, what does it mean to be a Division Early Career Scientist Representative?
As Early Career Scientist Representative you are the voice of the new generation within EGU and your division. Together with all other representatives and the Union Level Representative you can shape the future of EGU by proposing new ideas and submitting initiatives to the Council. Within your division you can connect peers from around the world, through for example organizing short courses and sessions at EGU.
If someone was interested in becoming a Division Early Career Scientist Representative, what advice would you give?
Find a division that feels most at home to you. That may be because of the scientific field, but maybe also because of members and early career peers that you already know. Once you know what division you want to become active for, try to reach out to the current representative or other active early career members. In larger divisions there are often plenty of other opportunities of getting involved. Finally, think about formulating goals of what you would like to achieve as an Early Career Scientist Representative. That will help you focusing on the things you really want to change.
What is coming up for you next?

In 2019 I've started as Assistant Professor at Wageningen University, the Netherlands, and I am slowly building a team of early career scientists working on river plastic pollution. We are involved in projects all over the world, and always exploring new opportunities for collaboration. Anyone who is interested in river plastics, has ideas on advancing the science, or wants to help with data collection, is more than welcome to reach out.
Thank you for speaking with me today! More information about the Geosciences Instrumentation and Data Systems Division can be found here and you can currently apply to be Tim's replacement as GI Division Early Career Scientist Representative.

Interview by Hazel Gibson, EGU Communications Officer.