You can find the EGU Booth in Hall X on the Blue Level. This is the place to come if you'd like to meet members of EGU Council and Committees (Meet EGU) and find out more about EGU outreach activities.
Here you can discover the EGU's 16 open access journals, including SOIL, the latest addition to the EGU family, browse the EGU blogs (GeoLog and the EGU Blog Network), catch up on the conference Twitter feed, and more! We will also be giving away beautiful geosciences postcards, which the EGU will post for you free of charge.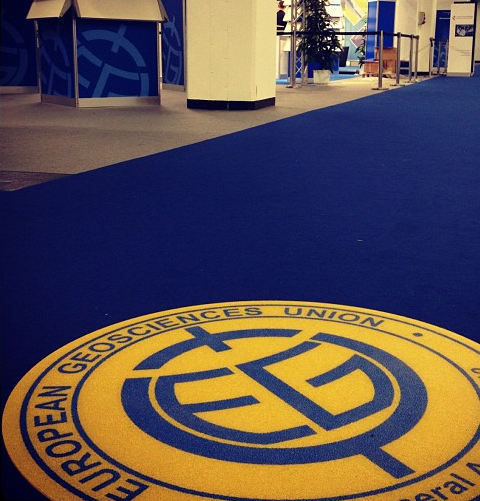 Beside the booth you'll also find the finalists in the EGU Photo Contest, make sure you vote for your favourite images!  You'll also find the Assembly Job Spot – be sure to check it out if you're looking for a job in the geosciences, or someone to fill as spot in your research group.
If you have any questions about the EGU, or want to be more involved in the Union, come and ask us, we're happy to help!