How can an understanding of geology support and strengthen international development?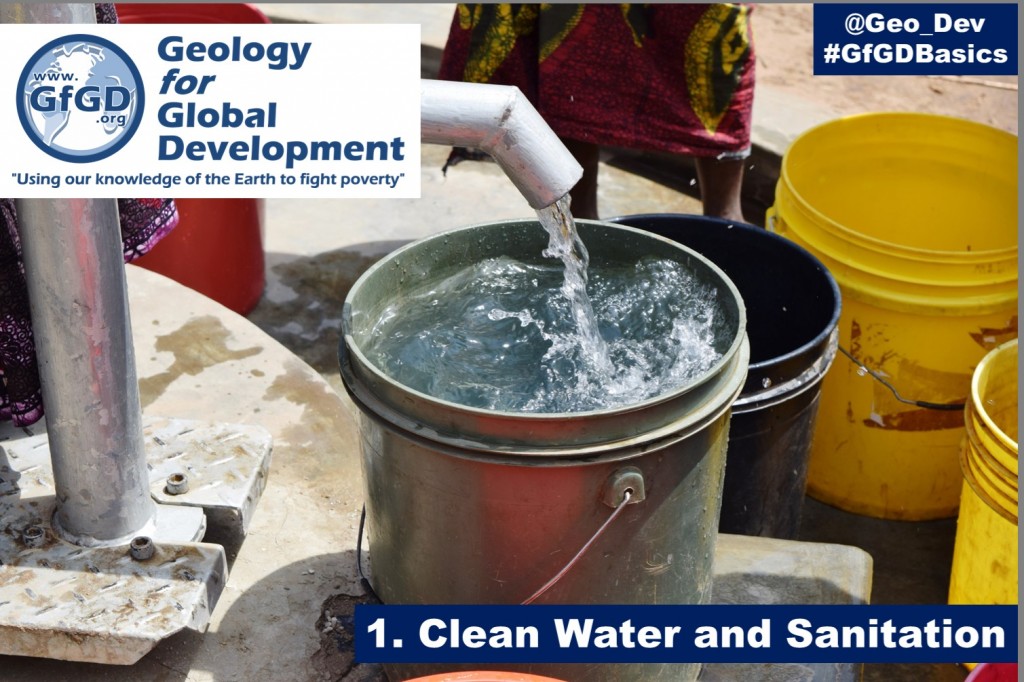 #1 – Through the provision of clean water, dignified safe sanitation and hygiene training (WASH). The expert knowledge of hydrogeologists is essential if effective, sustainable projects are to be completed. Effective and sustainable WASH projects can improve education, health, income generation, the quality of the local environment and equality.
#2 – Through using our knowledge of geohazards (e.g., volcanoes, earthquakes, landslides) to inform disaster risk reduction efforts. Research and monitoring efforts are essential components of an integrated approach to reducing vulnerability and exposure to these hazardous environments. As the United Nations have said, there can be no sustainable growth without addressing disaster risk.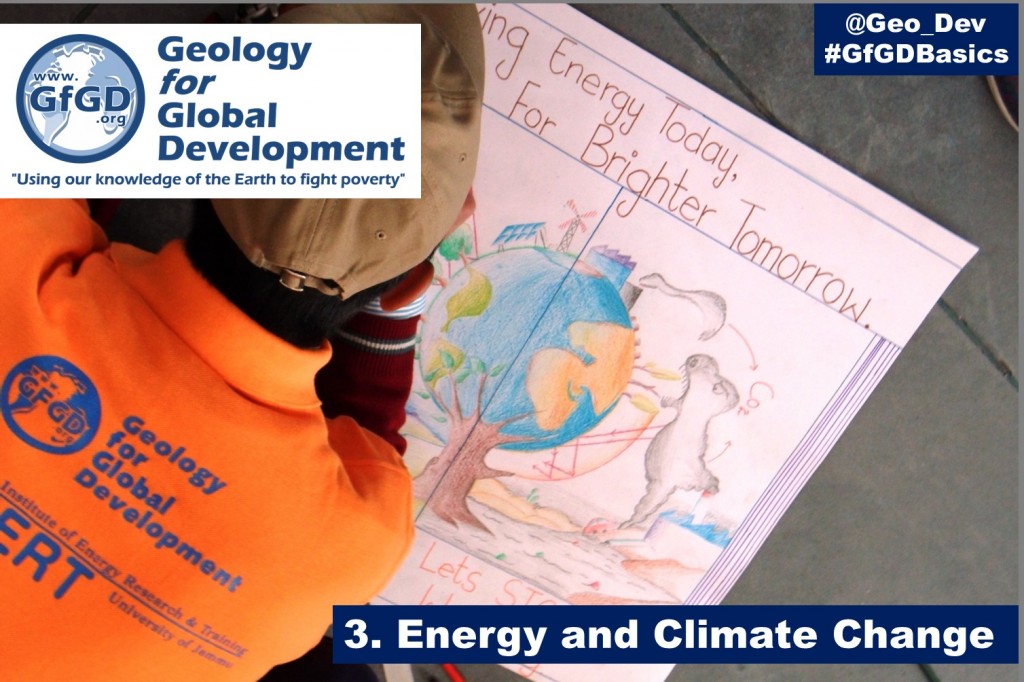 #3 – Energy and Climate Change. Geologists are a key profession in ensuring a secure and efficient energy supply for communities. Energy enables economic growth, improved healthcare, improved education and an enhancement of key networks. Although often associated with the hydrocarbon industry, geologists are also at the forefront of many renewable industries, such as geothermal and hydroelectric. The natural resources required for nuclear, making solar panels or wind turbines are also only accessible thanks to geoscience. The research of geologists also helps to understand past climates, playing an important role in determining future climate scenarios and subsequent impacts on the geosphere. Finally, geologists undertake research into carbon capture and storage, helping to mitigate against carbon emissions. Our feature image for this theme, showing a child in Ladakh (India) and their drawing, reflects the importance of saving energy to reduce negative climate impacts and offer a brighter tomorrow.
 For more images and key themes, please visit our Facebook page.