The nights are growing darker as winter approaches here in the Northern Hemisphere, and if you are in Europe you are probably thinking about what gifts to get that special geoscientist in your life! We know sourcing appropriately nerdy and/or geology related gifts can sometimes be a challenge, so once again we in the EGU office are back to help you out with our top 5 gifts you could get for your favourite rock-botherer! If you want more ideas check back on our previous gifts for geoscientists suggestions, including last year's suggestions and we even have some ideas for last minute or lockdown gift suggestions. Please note, the suggestions here come from various parts of the world, so make sure you choose the location that is most suitable for you for shipping purposes and where possible remember to support your local retailers to reduce the carbon impact of your gift giving.
Without futher ado, we ho-ho-hope you like our ideas!
Something that can be a subtle, but great gift for geoscientists is is some form of homewares. From a mug by Calder Ceramics that looks either like bubbles, sediment or just random patterns depending on your scientific focus, to serving platters decorated with ammonites like this example from Stonebarrow Pottery, your local pottery seller is often a good place to start – but if in doubt you can always check out any online craft seller or your local Museum shop.
4. Geo-fashion (if you can find it!)

Many people will know the endless trial that it is to find adult clothes with science themes (dear fashion designers – grownups like to wear cool science outfits too!!), but a few good options can usually be found – even beyond the geoscience socks that we promoted last year. For women, the brand Joanie does a brilliant mineral themed shirt, but we also like to keep it simple with a nice dinosaur print scarf by Not on the High Street helping you represent your subject in style.
This may seem like an easy option; after all jewellery is a societally acceptable way to just give someone a rock, something that pretty much every geoscientist I know will happily accept (though in my experience an interesting piece of pegmatite will go down better than a cut gemstone of uncertain origin), but why not go that extra mile and get a piece of jewellery that actually represents the subject?! There are so many sources of geoscience influenced jewellery we could do a whole post on just these, but this year we are in love with the Tatty Devine range of mineralogical jewellery! Pick up a small piece or splash out on a statement necklace it's up to you, but don't forget the labels!!
Looking for something to keep them occupied over the winter break that isn't those paper reviews they promised they wouldn't think about, why not get your geo-enthusiast a geoscience related craft kit, like this ethically-sourced slate mosaic kit by Rachel Davies. Delivered complete with all the materials you would need to create a small mosaic of your own, it's a delightfully low stress way to spend an afternoon recreating your favourite outcrop in miniature.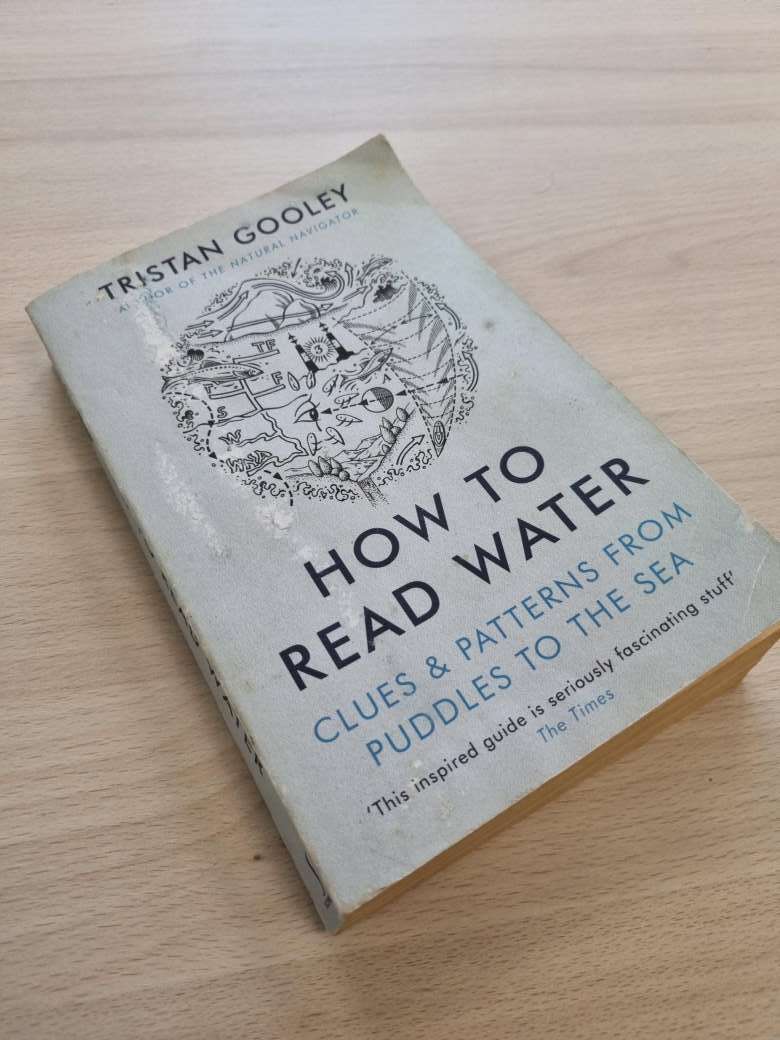 1. A geoscience book
Often also considered a basic option, a good book doesn't always have to be a new release. This year's recommendation comes from EGU's Project Co-ordination Officer, Simon Clark, the book 'How to read water' by Tristan Gooely. Simon says, "Wading through an impressive ensemble of phenomena, Tristan translates the behaviour of water in iterations from puddle to ocean so passionately that each chapter sings with compelling information and wonder. From cat's paws and hydraulic jumps to the stories caddisflies can tell you about their river, even for an ecohydraulics expert like myself already steeped in watery-lore, the navigator's eye provides a fresh and enrapturing perspective." Head to your local bookseller to pick up a copy!
Honorable mention: an EGU membership!
Yes this one is harder to wrap, but what would a season gift list be without an EGU membership in your… er… digital stocking?! We may be a little biased, but this is the perfect 2022 gift for that beloved geoscientist in your life. At only €20, you can get them a whole year of access to EGU's programs, funding, awards, committees, a newsletter, AND discounted registration to EGU23. So head online right now to find out how to renew your geoscientist's EGU membership. And hey, if you want to renew yours at the same time, that's not such a bad idea.
Happy holidays everyone – and good luck with your gifting!