The title of this article may come as a bit of a shock, but it's true. Scientists aren't born scientists; they start off just like any other person and one day decide that the natural world is fascinating enough to them that they want to make a career out of figuring out its secrets. But, sometimes it is hard as an 'outsider' to see into science, especially academia. Sometimes it can seem like science by itself is just a mass of complicated figures explaining something so small it is hard to understand why anyone would care. Pair that with the monster that is the world of academia and you can have a rather inaccessible field.
But, for those that describe themselves as 'outsiders' to science, or those that are still deciding on their future career pathways and currently find science daunting, there is hope. And yes, there is also hope for all those scientists who really are normal people and just want to help people realise that and share their wonderful research with the world. We call it I'm a Geoscientist – Get me out of here!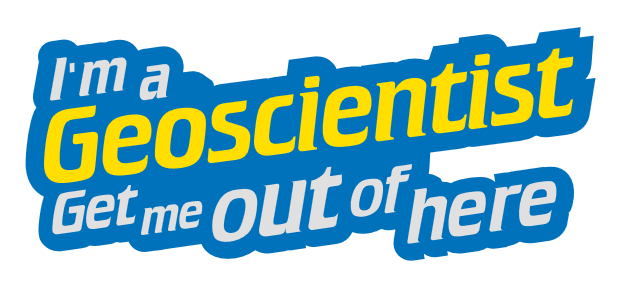 The EGU has teamed up with Gallomanor, a UK company that runs the events I'm a Scientist (Get me out of here) and I'm an Engineer (Get me out of here) to fund a European-wide sister project called I'm a Geoscientist – Get me out of here! where we provide school students with the opportunity to meet and interact with real scientists.
This is the chance for school kids across Europe to meet geoscientists, and ask them any questions they want. This could mean finding out that to be a scientist you don't have to know everything, many scientists are just experts in their own very small, niche area. It could mean finding out why those scientists are interested in something so niche, and realising that, actually, the subject can be fascinating, it could change the world – or both!
And for those who are not still in school and can't ask questions themselves, you can view all the questions and answers online while the event is going on. If you are a class or teacher not formally taking part in the event, you can still download the free teacher resource packs and take part at your own pace by discussing the questions and answers provided.
For scientists, this is the chance to get your research out there, to show the world what awesome stuff you do on a daily basis. And also, crucially, to let kids see that you also are a normal person as well! It's a great chance to get some public engagement time logged for your project and discussing it with kids will help you communicate what you do in new and insightful ways that could help you see your research in a new light.
The entire event is held online, so that scientists and school classes across Europe can talk to each other without having to leave their labs or classrooms. So, if you are a teacher with a busy class schedule you can plan one or two hours of preparation time well ahead of the event and if you are a scientist all you need is a few breaks away from your fieldwork or experiments to respond to some questions on your laptop. So, why not get involved?
This opportunity is open to teachers who have taken part in an EGU Geosciences Information For Teachers (GIFT) event in the past and scientists that are members of the EGU. If you are a GIFT teacher then you can register your classes (up to two per teacher) at http://imageoscientist.eu/teachers. If you are a scientist you can register to take part (and also sign up to become an EGU member if you are not already) at http://imageoscientist.eu/geoscientists. 
By Jane Robb, EGU Educational Fellow