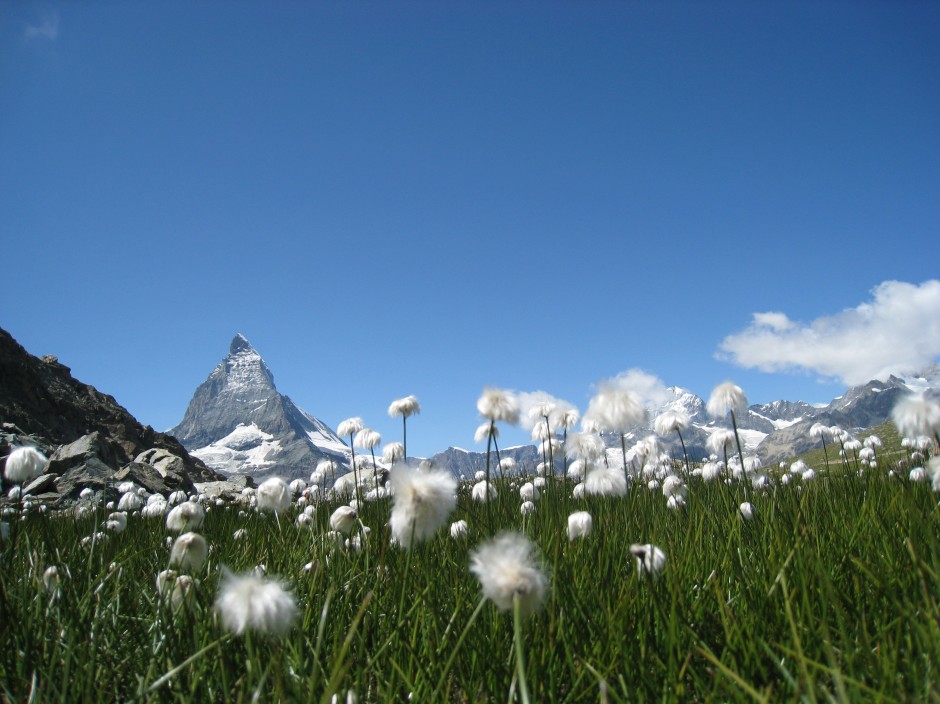 High Altitude Wetland in the Alps, Switzerland. Image by Christine Schleupner, distributed by EGU under a Creative Commons License.
High altitude wetlands are scenic and unique ecosystems that fulfill important hydrological functions and provide many ecosystem services. They also serve as geo-archives and play a role in greenhouse-gas emissions, just to name a few things.
The photograph has been taken at the Riffelsee (2770 m) near Zermatt, Switzerland. The small lake surrounded by wet-meadows and cottongrass is famous for its reflection of the Matterhorn. In a current project at the Research Unit Sustainability and Global Change in Hamburg distribution and services of such wetlands are evaluated and integrated into interdisciplinary models.
Imaggeo is the online open access geosciences image repository of the European Geosciences Union. Every geoscientist who is an amateur photographer (but also other people) can submit their images to this repository. Being open access, it can be used by scientists for their presentations or publications as well as by the press. If you submit your images to imaggeo, you retain full rights of use, since they are licenced and distributed by EGU under a Creative Commons licence.