Every division within the European Geosciences Union is led by a senior and junior representative, who oversee the happenings within their respective divisions. The senior representative of the Cryosphere Division is Carleen Tijm-Reijmer, who we've managed to track down here at EGU! We ask Carleen to explain her role within EGU and the CR Division.
---
Please tell us a little bit about yourself!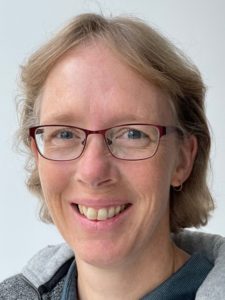 I am an associate professor at Utrecht University (in the Netherlands), at the Institute for Marine and Atmospheric research Utrecht (IMAU). I have a master's degree in Physics, during which I had the opportunity to specialise in Climate physics and more specifically in ice and climate research. Within the ice and climate research area, I am specialised in the interactions between ice/snow surfaces and atmosphere, using in-situ observations as well as regional climate models. My research is focused on the surface energy and mass balance of glacier surfaces.
Fun fact: I really like fieldwork on glaciers, but I do not like being cold at all.
What occupies you outside your work and research?
My favourite hobby is playing tennis, and I also really like cross country skiing and hiking in the mountains. Unfortunately in the Netherlands, there are not many mountains and also not much snow in the winter months!
And, you've been in your role as CR President for a year now. What are your responsibilities as CR President?
My main responsibility is to represent our CR community the best I can in the EGU program committee and council meetings, for our community early career and established researchers alike to benefit most from what EGU can offer. In practice, most of my time is spent in the organisation of the EGU General Assembly (GA), and especially the CR division part of that. At the GA, I am responsible for the division meeting, and divisional medal lecture.
I am also responsible for coordinating the Early Career Scientist award, and liaise regularly with our division's active ECS team, who I find inspirational. The team is very active and that motivates me to give it my best as well.
Sounds like a busy role!
How do you balance your academic responsibilities with EGU's responsibilities, especially as the role is purely voluntary?
I think that taking on these types of roles, such as the EGU CR presidency, is part of my academic responsibilities. Although it takes away part of my time to actually do research, it is very rewarding to do something for the community. Working with an international group of (young) researchers is very inspirational, and also educational. I think it is also very important to help young researchers to find their way in research. The Karthaus course helps as well.
What is this 'Karthaus Course'? Please tell me more!
The Karthaus Course is a summer school on ice sheets and glaciers in the climate system, held annually in the beautiful Südtirol region of the Italian Alps. The summer school is aimed towards PhD students studying glaciology, and is taught by expert researchers from all around the world. I lead the coordination and organisation of this summer school. The summer school has been running now for over 20 years, and has many alumni. In fact, our blog has written several articles on the Karthaus Summer school (see further reading below)!
The interaction with the early career scientists at Karthaus is much more intense than at EGU. As the CR president, my work is more to facilitate interaction while at Karthaus the interaction between the teachers and the students is an essential part of the course. Both are very interesting activities, although this year it was a bit stressful since they overlap in time.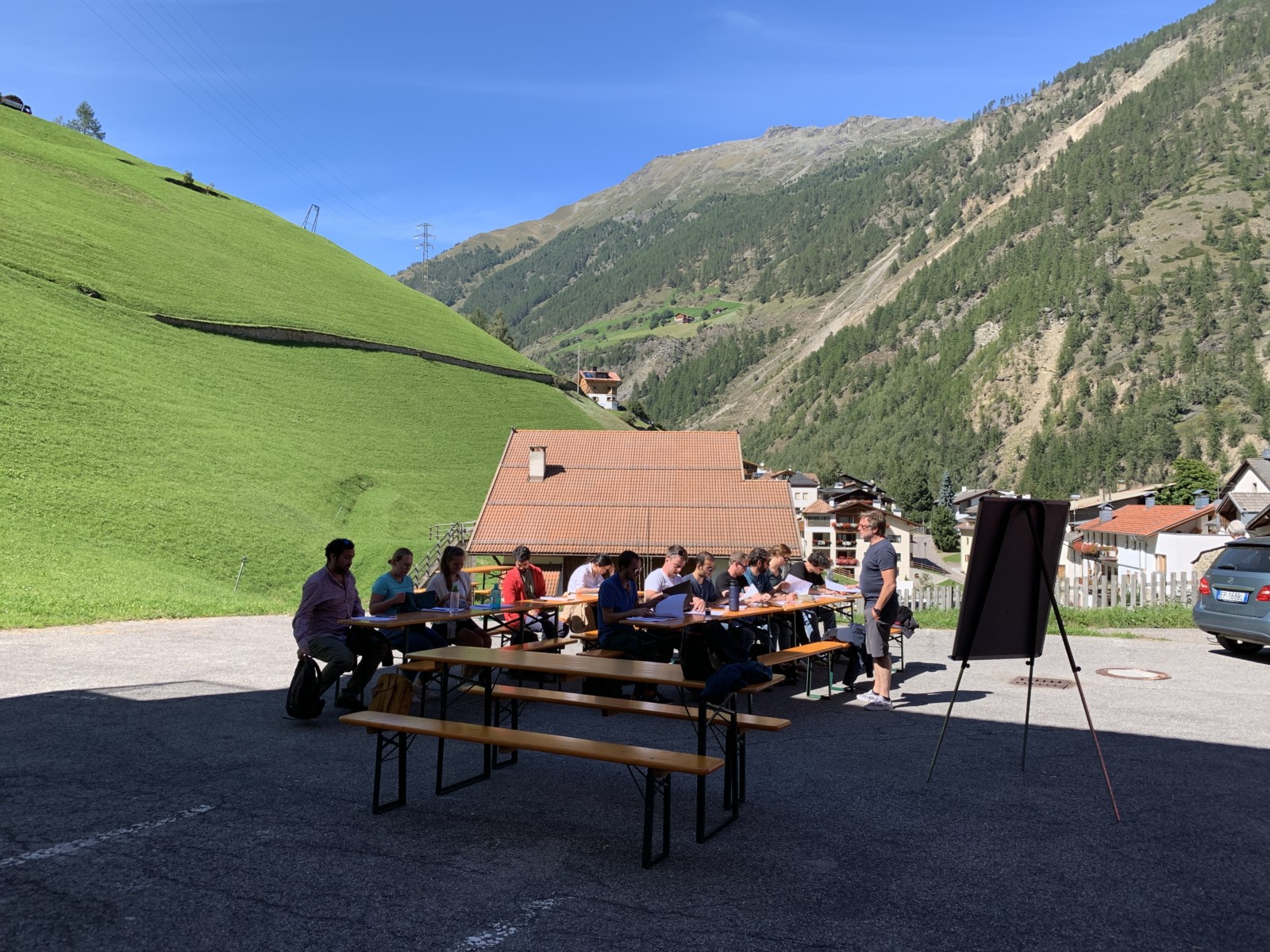 Lastly, any final thoughts on what you'd like to accomplish for the rest of your term?
Together with the ECS representative (TJ Young) I would like to better organise the CR team, to get the whole team more involved with the EGU and provide thus also more opportunities for our community to make the most of the EGU. You are most welcome to contact me at cr@egu.eu if you have any thoughts on how to improve the CR Division!
Further reading:
Previous Cryoblogs about Karthaus:
Edited by Marie Cavitte
---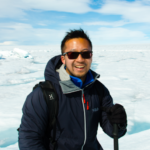 Tun Jan (TJ) Young is a postdoctoral researcher at the Scott Polar Research Institute, University of Cambridge. He specialises in the application of innovative field-based geophysical techniques, such as radar, seismics, and drilling, to investigate the dynamics of glaciers and large ice sheets in response to past and present climate change. TJ is originally from Taipei, Taiwan, and tweets as @tjy511.