Each month, Jesse Zondervan picks his favourite posts from geoscience and development blogs/news which cover the geology for global development interest. Here's a round-up of Jesse's selections for the last month:
Everything about the Fuego eruption
At the start of this month, Guatemala's Fuego volcano erupted explosively, costing many lives and destroying properties and infrastructure.
Professor Handley from Macquarie University explains why the eruption was so disastrous, while Professor Little notes the recovery efforts Guatemalans make on their own, without much government input. Sophie Brockmann delves into history and recovers the cultural significance and political intricacies of Guatemalan dealings with volcanoes.
Climate migration: is it a bad thing?
While the world wakes up to the magnitude of climate migration, a key question we will need to ask is: does climate migration pose a problem or an opportunity to climate adaptation? As always, knowledge is power: a team of New York scientists has modelled future migration due to sea level rise in Bangladesh.
Drought: South Africa out, India in
Drought seems to be a trendy topic this month. South Africa has moved out of the national state of drought disaster and is moving on to resilience. At the same time, India is approaching a long term water crisis and a map of desertification by the EU Joint Research Centre shows building pressures on the world's resources.
Somewhat reassuring is the opportunity for mitigation that MIT researchers give us. They conclude that climate action can limit Asia's growing water shortages.
This month a lot was written on climate change adaptation, but as well as disaster risk reduction and sustainability. I would like to highlight this one question: What's the right goal – resilience, well-being or transformation?
Go ahead and explore:
The Fuego Volcano Eruption and Adaptation
Fuego volcano: the deadly pyroclastic flows that have killed dozens in Guatemala at The Conversation
How Guatemala has dealt with volcanoes over the centuries by Sophie Brockmann at The Conversation
From Kilauea to Fuego: three things you should know about volcano risk by Heather Handley at The Conversation
After volcano eruption, Guatemalans lead their own disaster recovery by Walter E. Little at The Conversation
Migration due to Climate Change and Natural Hazards
Problem to opportunity: migration in times of climate change by Arthur Wyns at The Ecologist
World wakes up to climate migration by Harjeet Singh at India Climate Dialogue
Universal migration predicts human movements under climate change by Simon Davies at Physics World
How Will People Move as Climate Changes? At State of the Planet
Droughts
India faces worst long term water crisis in its history -government think tank at Thomson Reuters Foundation
National state of the drought disaster expires at South Africa news
Is Australia's current drought caused by climate change? It's complicated at The Conversation
New World Atlas of Desertification shows unprecedented pressure on planet's resources at the European Commission Joint Research Centre
Climate action can limit Asia's growing water shortages at ScienceDaily
Sustainability
Science migrations hold the stage at èStoria, Gorizia at The World Academy of Sciences
What's the right goal – resilience, well-being or transformation? By Laurie Goering at Thomson Reuters Foundation
Climate Change Adaptation
Alien apocalypse: Can any civilization make it through climate change? At ScienceDaily
Economic models significantly underestimate climate change risks at the London School of Economics and Political Science
Better be safe than sorry: Economic optimization risks tipping of Earth system elements at ScienceDaily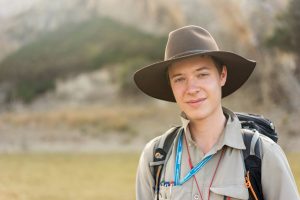 Follow Jesse Zondervan @JesseZondervan. Follow us @Geo_Dev& Facebook.