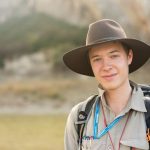 Each month, Jesse Zondervan picks his favourite posts from geoscience and development blogs/news, relevant to the work and interests of  Geology for Global Development . Here's a round-up of Jesse's selections for the past two weeks:
If you thought we were safe from Tsunamis in Europe, think again. I was surprised to find out Geneva experienced a Tsunami in 563 triggered by a mudslide. On a similar tack, a recent study at the Lamont-Doherty Earth Observatory concludes the storm surge risk for Mumbai may result in a terrible disaster.
As well as better understanding the nature of the risks we face, an important aspect of disaster risk reduction (DRR) is communication. Academics from King's College London report on a hazards-themed workshop they gave in Malawi. Read more about how they hope to reach >2000 students.
Meanwhile, Fiji suffers from floating airport runways due to the rise in sea-level and Dr Nick Mount explores Colombia for the question: Can a river have legal rights?
There is much more to explore below so go ahead! I'll end with the following question:
What makes you curious? What would you like to know about geology and global development?
Please do leave a reply!
Some great articles came out around the International Day for Disaster Reduction:
Climate Change Adaptation & Environmental:
Upcoming opportunities:
Check back next month for more picks!
Follow Jesse Zondervan @JesseZondervan. Follow us @Geo_Dev & Facebook.