A while ago we advertised the opportunity to undertake a placement, organised by GfGD, with the international NGO CAFOD. These one week placements are designed to give geoscience students a preliminary, but important, insight into the development sector. They allow students to consider the role that geology already plays, and ways in which it could be further integrated to ensure effective and sustainable development.
After the highly successful placement undertaken by Ellie Murtagh in September 2012 (read more here), we had a huge increase in applications – 300% more than on previous occasions. I am delighted to annouce that Sam Marshall (University of Southampton) and Amy Wright (University of Durham) are the successful applicants, and will take up their placements soon after Easter and over the summer respectively.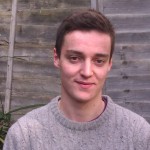 On hearing of his successful application Sam said: "I'm looking forward immensely to carrying out this placement with CAFOD. I am keen to understand how the application of geology can play a role in aiding disaster risk reduction and response, and I believe this opportunity will provide incredible insight into how geology can aid development globally."
During their time at CAFOD, Sam and Amy will be shadowing Dr Kate Crowley, a brilliant example of a geologist working within the development sector, and a great friend to GfGD.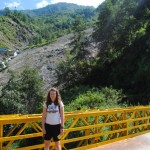 Amy said: "I'm delighted to have been provided with the chance to undertake this placement considering the lack of opportunities for geoscience undergraduates to gain relevant work experience in the development sector. In addition, I am currently in the process of applying for master's programmes in hazard and risk, with the view to gaining a job in hazard and risk management, and the ability to obtain an insight into this type of work is invaluable."
Both Sam and Amy will be submitting a report about their placement once it has finished, describing what they did and learnt during this time. These, together with advertisements for any future placements, will be advertised on our website.
GfGDs National Director, Joel Gill, offered his congratulations to the students: "Congratulations to Sam and Amy for securing these valuable placements, with such tough competition from their peers. These opportunities really are rare, and I'm sure Sam and Amy will both learn a tremendous amount over the week. There is still an opportunity for other students to learn from these experiences by reading the reports that they produce, and any associated blogs."