For this year's Photo Contest, EGU received hundreds of amazing images capturing a broad spectrum of the geosciences. After the selection committee whittled the field down to 10 finalists, you have been voting for your favourites throughout EGU23's week-long conference, both on-site in Vienna at the EGU Booth, and online. After an enthusiastic response from voters, we are now ready -and very excited- to announce the winners!
Congratulations to these superb photographers!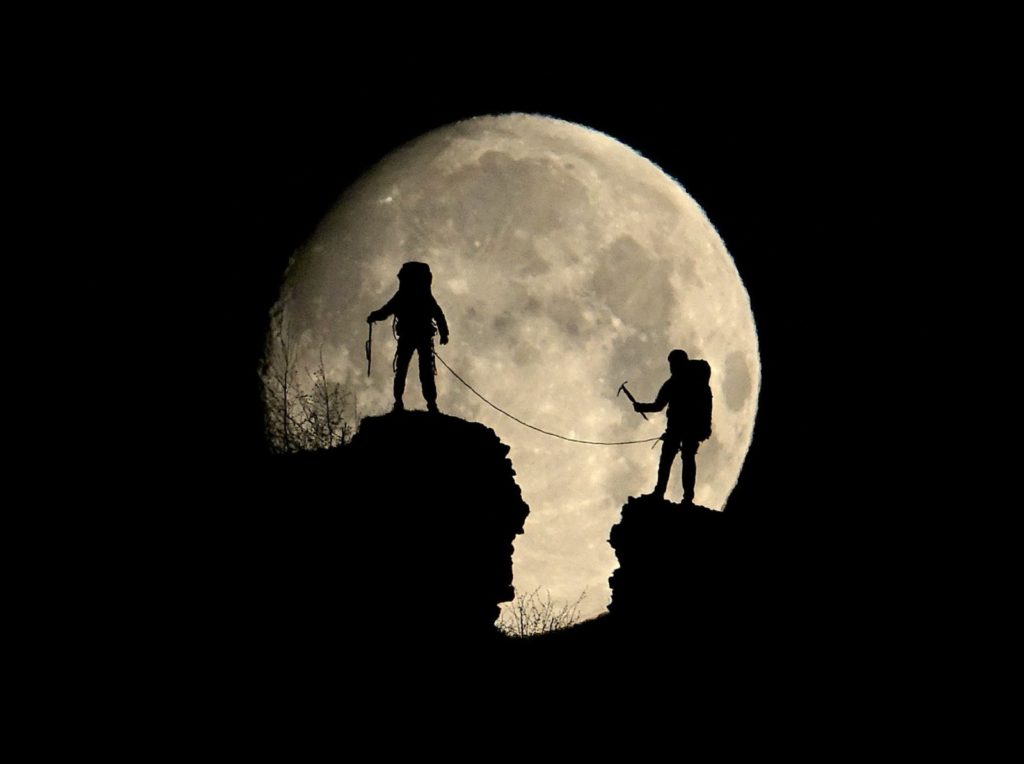 Climbing on the moon – Postojna, Slovenia by Cyril Mayaud

This picture shows the silhouette of two of my friends aligned with the moon in full climbing equipment, as they would be ready to ascend it. We planned this shot using an application able to predict the position of the moon depending on your own position. Logistically, it also implied to be at the place at 4 AM in the morning, and to be in permanent contact with our phones to make the nicest possible composition. I was standing at a distance of 800 m when I took this shot.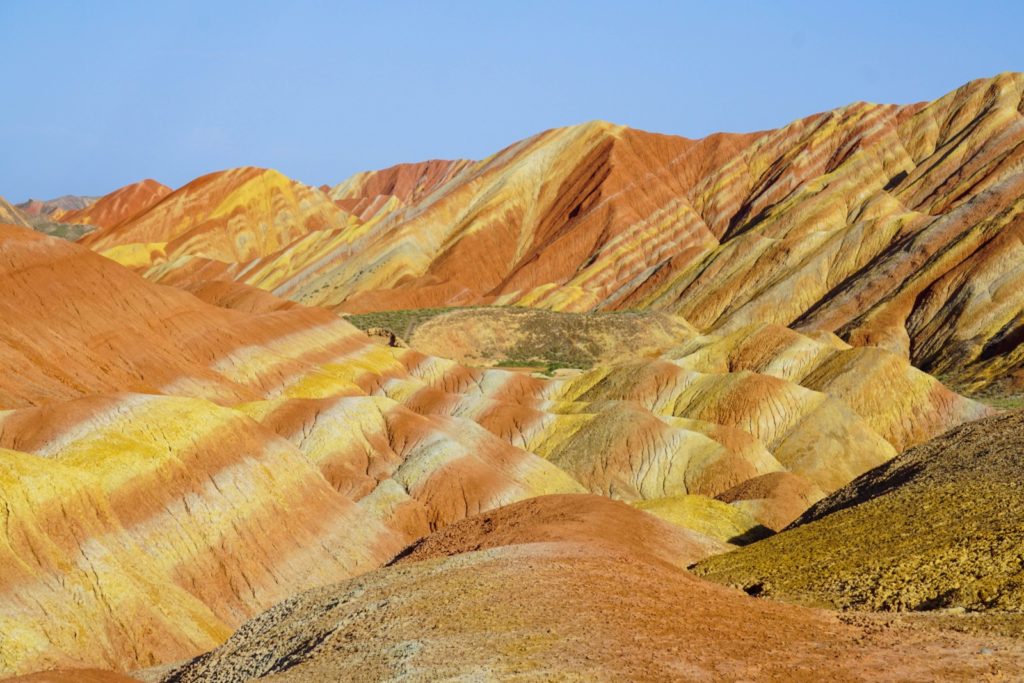 A world of flowing colors by Raul-David Serban
Rainbow Mountain, Zhangye National Geopark, Gansu Province, China
Over 24 million years ago occurred these deposits of sandstones and minerals that were tilted by the collision of the Eurasian and Indo-Australian tectonic plates. Wind, rain, and time sculptured outstanding landforms with various colors, patterns, and sizes. These colorful, smooth, and sharp ridges resemble flowing shades of reds, yellows, and oranges.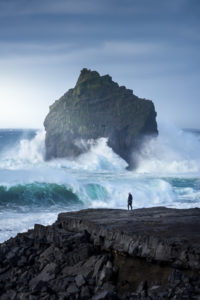 The Power of the Atlantic by Glenn Strypsteen

During a fierce storm that hit Reykjanes Peninsula in Iceland, with winds gusting over 130 km/h, huge waves and swell pounded the coast. The storm was caused by a low-pressure system that moved over the area, bringing with it strong winds and heavy rain.
The Reykjanes Peninsula is a region located in southwestern Iceland that is well-known for its geothermal activity, volcanic landscapes, and unique geological features. The peninsula is situated on the Mid-Atlantic Ridge, which is the boundary between the North American and Eurasian tectonic plates. As a result, the Reykjanes Peninsula is a hotbed of geological activity and an ideal location for studying various earth sciences.
I had this image on my mind for a long time, and it finally happened right before I had to leave the country. Capturing the image was challenging, as the conditions were harsh and the waves were powerful, but the resulting photograph is a testament to the beauty and power of nature.
Imaggeo is the EGU's online open access geosciences image repository. All geoscientists (and others) can submit their photographs and videos to this repository and, since it is open access, these images can be used for free by scientists for their presentations or publications, by educators and the general public, and some images can even be used freely for commercial purposes. Photographers also retain full rights of use, as Imaggeo images are licensed and distributed by the EGU under a Creative Commons licence. Submit your photos at http://imaggeo.egu.eu/upload/.