For the vEGU21 General Assembly, the EGU Equality, Diversity and Inclusion Working Group wanted to try something new. Working with artist Kelly Stanford, they have created an Open Access stock of geoscientist line-drawn portraits that can be downloaded during the vEGU21 and coloured in by you, your colleagues and of course your family and friends. In fact anybody with a set of coloured pencils or pens can get involved!
It's here!! Today we release the full EGU Colouring Book vEGU21 edition, download it , colour it in and send us your images!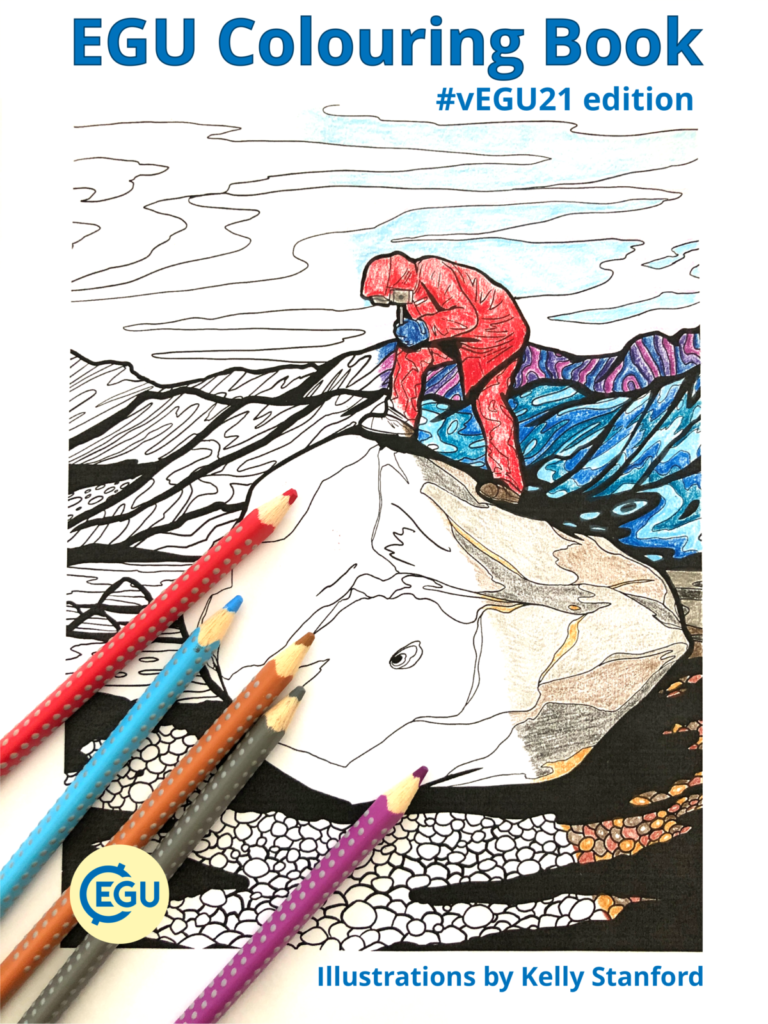 The motivation behind these line drawings is to create a timely series of portraits of EGU members doing their work in various contexts and environments. In particular, this and the #ActualLivingScientist initiative, aims to shine a spotlight on the diversity of the people that work within geosciences and the passion they have for their work.
Understanding the Earth system, and its place in the solar system, is a challenge that requires scientific teams to work together across a wide range of disciplines and geographic locations. It also thrives and innovates when diverse individuals with different skills, backgrounds and cultures come together to tackle the big scientific challenges that our society faces. However, too often the societal perception of a geoscientist may be rather narrow and follow certain stereotypes that may not reflect the membership of the EGU community presently nor reflect our vision for the EGU of tomorrow.
We in the EDI committee hope this initiative will:
Showcase the fun and important work EGU geoscientists do
Encourage a full range of people of different backgrounds to consider a career in geoscience, and other STEM fields
Create a stock of free #ActualLivingScientist photos and line drawings that can be used to highlight the diversity of our EGU membership and help give a more accurate picture of what a person in the geosciences can look like
Promote inclusivity within our EGU geoscience membership
Provide role models within the EGU community underpinned by the idea of 'seeing it, means you can be it'
Portray a vision of how we foresee the more equitable, diverse and inclusive EGU membership of tomorrow
We are therefore delighted to share with you the EGU colouring book, created with Kelly Stanford, one of this year's EGU artists (not) in residence, with portraits of members of our EGU community, to share with you during vEGU21. All this fortnight, drop by the EGU Booth to get your pages and share them with us on social media using the hashtag: #EGUart
MONDAY 19 APRIL
TUESDAY 20 APRIL
WEDNESDAY 21 APRIL
THURSDAY 22 APRIL
FRIDAY 23 APRIL
MONDAY 26 APRIL
TUESDAY 27 APRIL
WEDNESDAY 28 APRIL
THURSDAY 29 APRIL
FRIDAY 30 APRIL
It's here!! Today we release the full EGU Colouring Book vEGU21 edition, download it , colour it in and send us your images!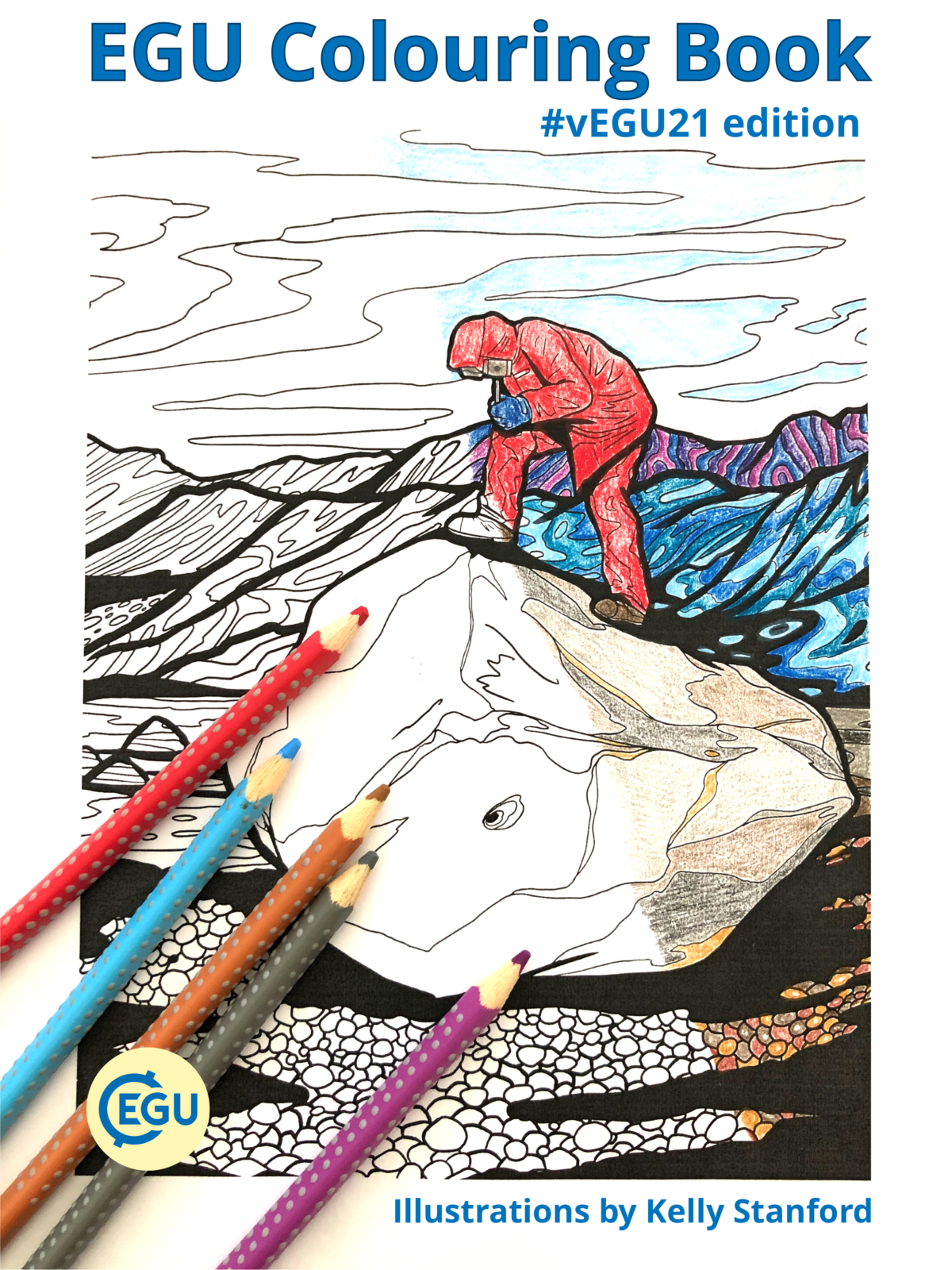 For more information about the EGU Colouring Book, contact: edi@egu.eu