Inspired by the recent #Black in Geoscience blog post on the EGU Geodynamics Division blog, we decided to highlight Black soil scientists in a separate blog post! As we already mentioned on Twitter, our Soil System Sciences Division Outreach team is busy thinking about what we can do about the lack of diversity, esp. for Black soil scientists in our scientific community. Specifically, how can we increase the representation of Black people in soil science (Fig. 2), and foster stronger engagement and interaction between all ethnic communities!
Our division fully supports the EGU's statement on diversity and inclusion and its commitments that we are taking seriously. These commitments that we are ready to contribute to are:
monitoring diversity of event attendees, nominees/awardees, conveners, invited speakers, and abstract authors, and identifying any sub-populations that are significantly underrepresented;

encouraging deeper involvement in EGU activities from underrepresented sub-populations;

funding and promoting EGU travel grants to scientists in underrepresented geographies; and

reviewing our diversity initiatives on a regular basis.
Finally, we pledge to continue learning and disseminating about racial equality; this is where our outreach activity through Twitter and blog plays an important role, too. Before we introduce you to some of the awesome Black soil scientists around the world, let us list some resources that we find important:  
1/ A great way to learn more about how Black students, staff and faculty face racism in academia is to read the Tweets under the #BlackintheIvory hashtag.
2/ We have started a Black Soil Scientists list following the wonderful example of the Geoscientists of Color list. The purpose of such lists is to support the representation of BIPOC in meetings as speakers, and in collaborations, jobs and awards. Scientists from all countries and career stages including students are welcome to sign up to both lists! 
3/ Recommended reading: 
4/ Initiatives to support:
5/ Twitter hashtags to follow:
 #BlackInSTEM  #BlackInNature #BlackBirdersWeek #BlackEcologistsMatter #RepresentationMatters #Academics4BlackLives
If you'd like to recommend any other resource to the soil science community, please get in touch! And finally, here are some amazing soil scientists that you should know about!
I received my PhD in Soil and Plant Hydrology from Göttingen University. I am an Assistant Professor at the Department of Agricultural Engineering, University of Khartoum, Sudan and currently working as an Academic Assistant (~ Assistant Professor) at the Chair of Soil Physics, University of Bayreuth, Germany. The primary objective of my research is to understand the basis of crop adaptation to water-limited environment. I am particularly interested in identifying roots and rhizosphere traits that improve the acquisition of resources from the soil. 
Twitter: @MutezAhmed
Hello everyone! I just completed my PhD research at the Georg-August Universität Göttingen where I worked on the emergent spatial patterns of urbanization and its influence on tropical urban soils, using two major metropolitan regions of Ghana as representative case study regions. I looked specifically to what extent soil fertility properties of urban arable fields may have changed as urban sprawl becomes widespread in West African cities. Through the research, we now have empirical information on how arable soils in West African cities are influenced and what some of the outcomes are. Outside research, I enjoy spending time with my friends and discussing various philosophical quandaries on the meaning and origin of life. Over the past few years, I have developed a keen interest in outdoor long-distance running, and I am hoping to participate in a marathon, at least once in my life 😊.
Twitter: @yaw_asabere
I am a soil scientist and political ecologist, currently a Professor of Soil Biogeochemistry and Falasco Chair in Earth Sciences at the Department of Life and Environmental Sciences; and Interim Associate Dean of the Graduate Division at University of California, Merced. My research interest lies at the intersection of soil science, global change science, and political ecology, and I aim to improve our understanding of how the soil system regulates the earth's climate and the dynamic two-way relationship between soil and human communities. I am a member of the inaugural class of the US National Academies of Science, Engineering, and Medicine's New Voices in Science, Engineering, and Medicine, and a recipient of the Bromery Award and Fellow of the Geological Society of America. I am passionate about all things related to soil and am driven to ensure that scientific education and careers are equally accessible to people from all walks of life and that academic workplaces are free from bias and harassment. 
Twitter: @aaberhe 
I am Professor of Environmental Soil Physics at the University of California, Merced. Before coming to Merced, I was a postdoctoral fellow and later a scientist at Lawrence Berkeley National Lab. My research interests include evolution of soil structure, nutrient and water dynamics at the soil-root interface, and sustainable agriculture. My research approach integrates laboratory and field observations with mathematical modeling and machine-learning. I received my Ph.D. in Soil Science from Utah State University and B. Sc. in Soil and Water Conservation from University of Asmara, Eritrea. I am passionate about taking pictures; it forces me to savor the present and look for beauty in the mundane. 
Twitter: @teamrat 
Instagram: https://www.instagram.com/teamrat.ghezzehei/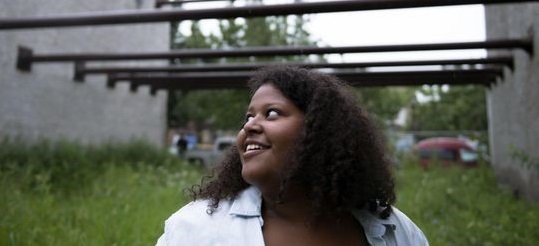 I am a PhD Candidate in Environmental Science and Management at the Bren School at University of California Santa Barbara, where I study the fate, transport and effects of microplastics in soil systems. My scholarship is driven by my need to understand how emerging pollutants affect minority communities and the resources available to us. I am particularly passionate about the education, diversification and inclusion of Black students in STEM and actively work with initiatives that focus on providing resources and amplifying our perspectives. Outside of the science realm, I enjoy making art, nature walks and reading poetry.  
Twitter: @timisneat
I am a Postdoctoral Scholar at the Nature Conservancy in Seattle, Washington. I am trained as a marine ecologist and explored the effects of macroalgal decomposition on sediment biogeochemistry and the microbial community using environmental DNA (eDNA) during my PhD at UCLA. Now I'm using soil eDNA to develop a biodiversity census in the restoration of an old growth forest. Inside and outside of the lab, I hope my research in biodiversity will translate to increasing the overall diversity in science globally. Due to the lack of representation in STEM, I recently founded A WOC Space which aims to change the cultural climate for women of color in the workplace. I hope that my mentorship in the lab and exposure of soil science to women of color in the field will help to promote an inclusive future for us all! 
Twitter: @curly_scientist 
I am a final year PhD researcher at the University of Reading. My research interest focuses on the interactions and feedbacks between two key soil organism groups (microorganisms and earthworms). They are responsible for driving and regulating soil biogeochemical cycles that are vital to the functioning of the earth system. Outside of my research, I enjoy teaching and passing down acquired knowledge. I often see myself undertaking seminars for undergraduates, prospective students and giving study aids/personal statement writing aids to school children. Away from work-related things, I enjoy playing badminton both socially and at the local competition stage. I am always up for any challenge and have enjoyed learning and participating in many sports such as ice skating, roller sports, mountain biking, skiing, and lots more. I also noticed that travelling and learning about people's culture are much more relaxing and refreshing for my brain. 
Hi everyone, I am a PhD candidate at the Catholic University of Louvain, Belgium. My research domain is biogeochemistry. Currently, my research objective is to assess the impact of tree species mixtures on soil organic carbon (SOC) storage and dynamics in major European forests along a broad range of edaphic and climatic gradients. This study employs a triplet-transect approach (two-species forest and their corresponding monocultures located on the same site) to explore whether synergistic effects on SOC could be realized in mixed forests composed of species with contrasting functional traits. My career objective is to contribute to research on the development/management of species-diverse, climate resilient forests and agro-ecological systems, globally. However, I have key interest in the (sub)tropics where forest conversion is predominant with cascading effects on SOC stocks. Hoping to graduate by middle of 2021, I am open to fellowships and research collaborations. 
Twitter: @bigosei1986
e-mail: richosei86 (at) gmail (dot) com / richard.osei (at) uclouvain (dot) be
Hello everyone, I am currently a doctoral researcher at the University of Durham, United Kingdom. My area of interest is in gully-landslide interactions in my home country, Nigeria. Feedbacks between gully erosion and gully-induced landslides produce complex gully landforms that pose challenges to gully management and soil conservation in many parts of the world, including Nigeria. Hence, I am using combinations of remote sensing techniques, hydrological modelling, and qualitative research to improve understanding of ecogeomorphic drivers of gully-landslide interactions. I have had a long-standing interest in the study of the environment, geomorphic processes that shape the Earth's surface and accruing hazards emanating from these processes. My first degree was in Geography and Environmental Management from Imo State University, Nigeria, while my Master's degree was in Applied Geomorphology from the University of Sussex, United Kingdom. I love the WWE, been a fan all my life, and always wanted to wrestle, guess the PhD got to me first. You will find me in the gym more than you think.
Twitter: @ike_gully 
I am an Assistant Professor of Biogeochemistry in the department of geosciences at the University of Massachusetts Amherst. I study how essential and toxic elements move in the plant-soil interface and how they are impacted by human pollution, exotic and invasive earthworms, and rare and unique mineral assemblages. I apply analytical techniques such as mass spectrometry and x-ray based measurements to classical soil chemistry and ecosystem science questions. I have predominantly worked in rural forests across North America. However, I am excited to move towards urban and peri-urban forests and connect people to their environment. I am very proud to be, and support, scientists of color!
Twitter: @JBRichardson10
I am an Assistant Professor of Soil Science and Rhizosphere Processes within the School of Environment and Natural Resources at The Ohio State University. My research typically falls at the intersection of agriculture and the environment where I investigate how climate change impacts crop production, nutrient cycling and rhizosphere dynamics. My work also addresses how biodiversity and perenniality influence soil food webs, fine root production, and soil carbon sequestration. Most recently, my lab has worked to understand how nematode communities can serve as soil health indicators across farms in the Midwestern part of the United States. I am also very passionate about understanding farmer perceptions of soil health and climate change and consistently conduct interdisciplinary research with social scientists to assess farmer perceptions and farmer management decisions. For more information about my research follow me on Twitter or visit my website!
Twitter: @Sprunger_PhD
Acknowledgments
Authors thank all the featured scientists for their input and comments and Karen Vaughan for her awesome infographics.
---
Written by:
Olga is a MSCA-IF funded postdoctoral researcher at the University of Antwerp. Her research interests lie primarily in the areas of soil biogeochemistry, soil formation and restoration ecology. Under EGU Soil System Science Division, Olga is the Secretary for News and Outreach, webmaster and one of the blog editors.
gfdgdf
gfdgdf
Layla is a PhD student at the Institute for Natural Resources and Agrobiology of Seville, Spain (Spanish National Research Council; IRNAS-CSIC). Her research focuses on soil organic matter carbon turnover rates in representative Mediterranean soils from southern Spain. She is currently one of the blog editors of the EGU Soil Science System Division Blog and also collaborates actively with social media outreach.