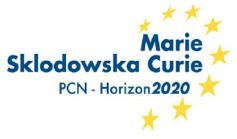 One of the often underrated parts of a conference are the short-courses – these give us a way to spend some time learning a topic in detail. If you find that it's tough to really digest information in a 15 minute talk, then the short courses are for you! Today we are highlighting a potentially useful (and lucrative) course about how to apply for Marie Skłodowska-Curie grants from the European Union. If you are British, close your eyes, cover your ears and don't think about Brexit…
This short course is organised by Jannick Ingrin (Lille) and Jose-Alberto Padron Navarta (Montpellier). From the organisers:
Applying for Marie Skłodowska-Curie grants is highly competitive. Applicants have to be well prepared and highly motivated to compile a convincing proposal.

The short course is open to EGU attendees interested in the Marie Skłodowska-Curie Individual Fellowships program (IF) funding opportunities. The session is addressed to PhD students, Post-docs, early-career scientists. The aim of this short course is to provide general information about the funding scheme and evaluation process, recommendations and tips to future applicants through presentation from several relevant actors of the Marie Skłodowska-Curie Individual Fellowship.

The session will include:

– Introduction & background information of the program and the evaluation process

– Recommendations and tips

– Experience from an IF grantee

– Q&A
These are some of the most prestigious grants available in Europe, and can be a great springboard into an academic career. There are several kinds of fellowship, which can be used in Europe or across the globe. So if you are interested, the details are here. Even if you aren't eligible for these grants, the tips and tricks of the application process may be useful for grant writing in general. Good luck!