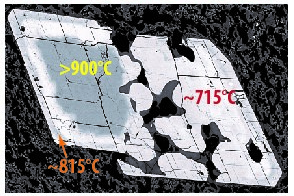 The EGU 2020 abstract submissions are now open for the next two months! Every few days, we will highlight a geochemistry, mineralogy, petrology and/or volcanolgy session right here – great news if like me, you can't make a decision in a restaurant whenever there are too many options (just like the session list), so you just choose the first thing you see…
Today it's the turn of GMPV8.3/NH2.7: The Dynamics of Magmatic Plumbing Systems. This session is convened by Chiara Montagna (Pisa), Luca Caricchi (Geneva), Olivier Galland (Oslo), Tobias Schmiedel (Uppsala) and Gregor Weber (Geneva).
The convenors say: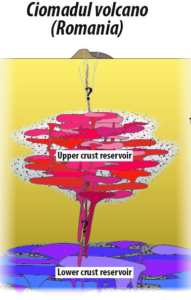 Magmatic processes occurring at depth within volcanic plumbing systems are complex and play a fundamental role in controlling the tempo and style of volcanic activity. To unravel the structural complexity and temporal evolution of plumbing systems a multidisciplinary approach is necessary. This session aims to bring together scientists working on the understanding of the structural, chemical and temporal evolution of magmatic systems using, for example, fieldwork, petrology, geochemistry, geophysics, geodesy, experiments or numerical modelling to diffuse the boundaries between disciplines and lead to a comprehensive understanding of the inner workings of Volcanic and Igneous Plumbing Systems (VIPS). This session is sponsored by the IAVCEI Commission on Volcanic and Igneous Plumbing Systems.
Does this pique your interest? Do you do flips for VIPS? Then submit here.
Are you interested in learning how to hook up a sink, or clean out a drain? If so, this is the wrong kind of plumbing and this session probably isn't for you.