Words on Wednesday aims at promoting interesting/fun/exciting publications on topics related to Energy, Resources and the Environment. If you would like to be featured on WoW, please send us a link of the paper, or your own post, at ERE.Matters@gmail.com.
***
Blog by Darren Beriro, British Geological Survey
British Geological Survey (BGS) and consortium members Land Quality Management, Nottingham Energy Partnership, Nottingham Geospatial Institute, Positive Homes and University of Nottingham Estates Office are working on a new project called Data4Sustain. The project is being led by LQM and has attracted prestigious funding from UK's Innovation agency, Innovate UK[1] (Solving Urban Challenges with Data – Feasibility Studies[2]) and the Natural Environment Research Council (NERC). Over the next 12 months, Data4Sutain will produce a prototype web-based geographical information system (webGIS) for landowners, developers, community groups, local authorities, and their advisors to conduct renewable energy feasibility studies.
The prototype webGIS will display information about when a renewable energy technology (e.g. geothermal, hydro, wind, solar) is expected to be viable at a given site or building. The webGIS will utilise urban datasets and combine these with technology specific 'operating windows' to identify the most attractive location for new installations. As the renewable energy sector matures there is increasing expectation (i.e. removal of FITs, etc) for efficient decision-making and investment. Data4Sustain aims is to facilitate this process in both the short and long-term siting of such technologies.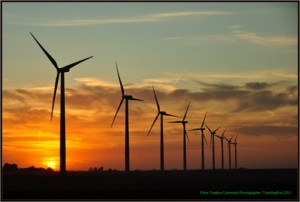 If you are interested in contacting the project team please email or call LQM on 0115 7484080. To register your interest in Data4Sustain and keep up to date with the latest developments please sign-up to the Data4Sustain mailing list.
[1] Innovate UK is the new name for the Technology Strategy Board – the UK's innovation agency. Taking a new idea to market is a challenge. Innovate UK funds, supports and connects innovative businesses through a unique mix of people and programmes to accelerate sustainable economic growth. For further information visit https://www.gov.uk/government/organisations/innovate-uk
[2] Feasibility Studies is a single-company or collaborative R&D grant scheme run by Innovate UK that allows businesses the opportunity to test an innovative idea and its feasibility to be developed and eventually taken to market. Feasibility studies are a way for companies to carry out exploratory studies which could lead to the development of new products, processes, models, experiences or services. The study could involve for instance investigating the technical feasibility of a new idea.
https://www.gov.uk/innovation-get-details-about-innovate-uk-funding-competitions#feasibility-studies