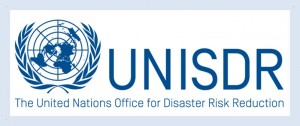 GfGD has been invited to join as an organising partner for the UNISDR Science and Technology Conference on the implementation of the Sendai Framework for Disaster Risk Reduction (DRR) 2015-2030. This very special conference, a unique opportunity for engagement by scientists, aims to promote and support the availability and application of science and technology to decision-making in Disaster Risk Reduction. 
This event, taking place in Geneva (27-29 January 2016), seeks to bring together the full diversity of the science and technology community to discuss how best to support the implementation of the Sendai Framework. Agreed earlier this year, the Sendai Framework seeks to substantially reduce disaster risk and losses in lives, livelihoods and health and in the economic, physical, social, cultural and environmental assets of persons, businesses, communities and countries.
Disasters disproportionately affect the poorest in society, destroying infrastructure and livelihoods, and causing significant fatalities, injuries and trauma. Disasters hinder sustainable development. They divert resources from schools, hospitals, universities and water supplies. Improving disaster risk reduction is therefore of enormous importance if we are to fight global poverty. Geologists can support efforts to better understand hazard characteristics, map exposure and reduce vulnerability.
Over the coming weeks we will be working to encourage geologists at all levels to attend and engage with this important process. We are particularly keen to encourage early-career geologists to submit abstracts to this event (deadline extended, now 30 November 2015) and get involved with the networking, discussions and associated events. The European Geosciences Union has a thriving Natural Hazards Division, with many early career researchers across Europe and beyond. Let's ensure the important work that our community is doing on natural hazards is fully integrated with global efforts to reduce disaster risk.
Find out more: www.unisdr.org/we/inform/events/45270