Geoscientific Instrumentation, Methods and Data Systems: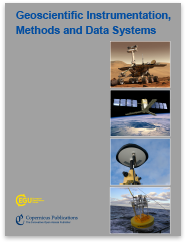 Experiments on magnetic interference for a portable airborne magnetometry system using a hybrid unmanned aerial vehicle (UAV) – 11 February 2021
An experiment concerning the static magnetic interference of the UAV was conducted to assess the severity of the interference of a hybrid vertical take-off and landing (VTOL) UAV.
(Editors note: this publication uses a term that is not currently supported by EGU's guidelines for inclusive language, which instead recommends the term 'uncrewed' to refer to UAV's)
Geoscientific Model Development: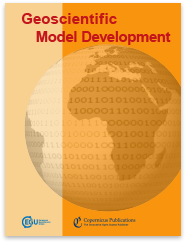 Coordinating an operational data distribution network for CMIP6 data – 17 February 2021
The distribution of data contributed to the Coupled Model Intercomparison Project Phase 6 (CMIP6) is via the Earth System Grid Federation (ESGF). The ESGF is a network of internationally distributed sites that together work as a federated data archive.
Other highlights
Atmospheric Chemistry and Physics:
Stratospheric aerosol layer perturbation caused by the 2019 Raikoke and Ulawun eruptions and their radiative forcing – 2 February 2021
On the ice-nucleating potential of warm hydrometeors in mixed-phase clouds – 3 February 2021
Opinion: Cloud-phase climate feedback and the importance of ice-nucleating particles – 5 February 2021
An overview of the ORACLES (ObseRvations of Aerosols above CLouds and their intEractionS) project: aerosol–cloud–radiation interactions in the south east Atlantic basin – 23 February 2021
Atmospheric Measurement Techniques:
ModIs Dust AeroSol (MIDAS): a global fine-resolution dust optical depth data set – 4 February 2021
Last Glacial Maximum (LGM) climate forcing and ocean dynamical feedback and their implications for estimating climate sensitivity – 10 February 2021
The Eocene–Oligocene transition: a review of marine and terrestrial proxy data, models and model–data comparisons – 15 February 2021
Greenland climate simulations show high Eemian surface meltwhich could explain reduced total air content in ice cores – 16 February 2021
Synchronized spatial shifts of Hadley and Walker circulations – 22 February 2021
A new view of heat wave dynamics and predictability over the eastern Mediterranean – 24 February 2021
Natural Hazards and Earth System Sciences:
A methodology for attributing the role of climate change in extreme events: a global spectrally nudged storyline – 8 February 2021
A revision of the Combined Drought Indicator (CDI) used in the European Drought Observatory (EDO) – 19 February 2021
The transient sensitivity of sea level rise – 18 February 2021
EGU Science in the News
A snapshot of recent English-speaking news coverage from around the globe based on research published in EGU's 19 open access journals: