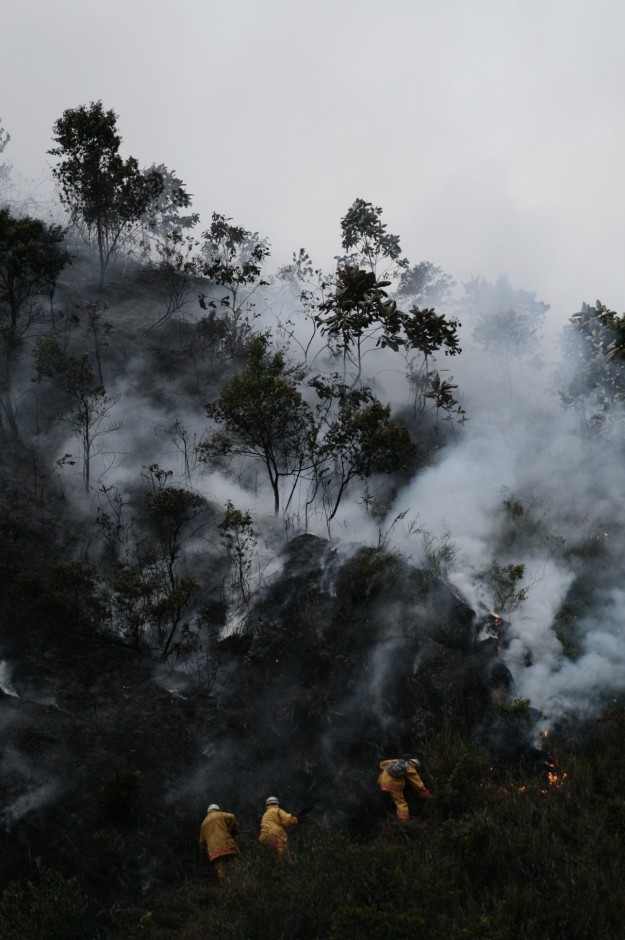 Forest Fires. Image by Sandro Makowski, distributed by EGU under a Creative Commons licence.
Slash and burn activity in Southern Ecuador. The photo was the taken during field work at the San Francisco valley, a microcatchment in the province of Zamora, south-east of Ecuador. The valley is the study area of the DFG research unit FOR 816 "Biodiversity and Sustainable Management of a Megadiverse Tropical Mountain Ecosystem".
The picture shows firemen trying to fight a forest fire which went out of control soon after its ignition by local farmers. As usual, every year thousands of hectares of forests are burned in the Amazon during the dry season. This burn event took place in November 2010, which was a particularly dry year in the Amazon.
Imaggeo is the online open access geosciences image repository of the European Geosciences Union. Every geoscientist who is an amateur photographer (but also other people) can submit their images to this repository. Being open access, it can be used by scientists for their presentations or publications as well as by the press. If you submit your images to imaggeo, you retain full rights of use, since they are licenced and distributed by EGU under a Creative Commons licence.