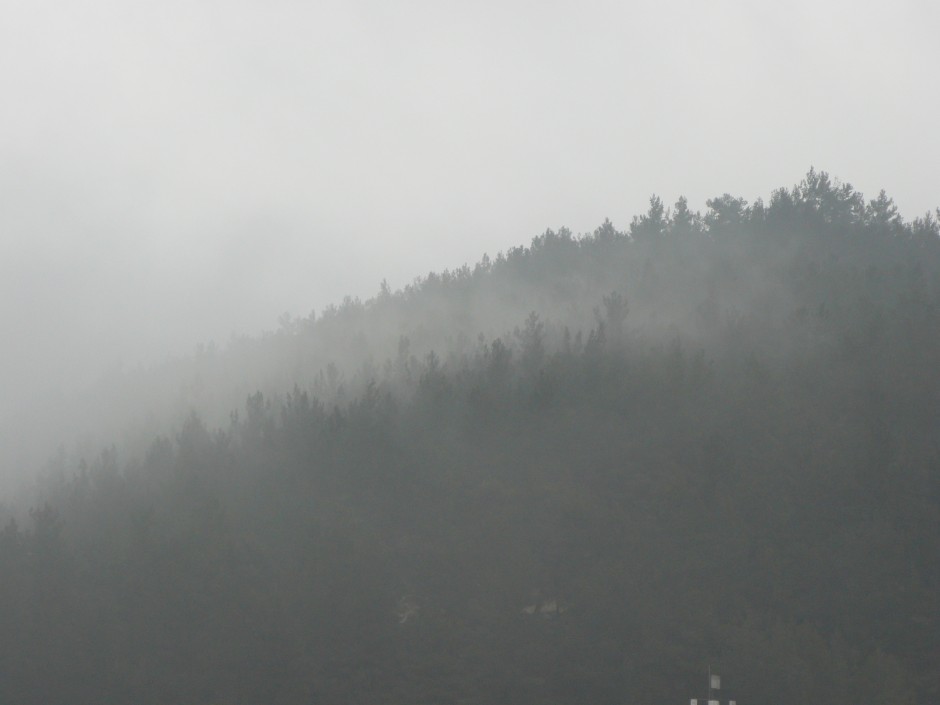 Fog over Forest. Image by Konstantinos Kourtidis, distributed by EGU under a Creative Commons License.
Fog sweeps over a pine forest in the early morning hours. The image was taken on a winter morning in February 2008. The photo was taken from the window of the photographer's house in Xanthi, Greece. The fog is of the type of upslope fog or hill fog, which forms when winds blow air up a slope, cooling air as it rises, and causing the moisture in it to condense.
Imaggeo is the online open access geosciences image repository of the European Geosciences Union. Every geoscientist who is an amateur photographer (but also other people) can submit their images to this repository. Being open access, it can be used by scientists for their presentations or publications as well as by the press. If you submit your images to imaggeo, you retain full rights of use, since they are licenced and distributed by EGU under a Creative Commons licence.