In this post are some pictures taken at the Austria Center Vienna of key places for the EGU GA 2010. This may be the last time this week they are this quiet!
This is the European Geosciences Union booth on the Yellow Level (Ground Floor)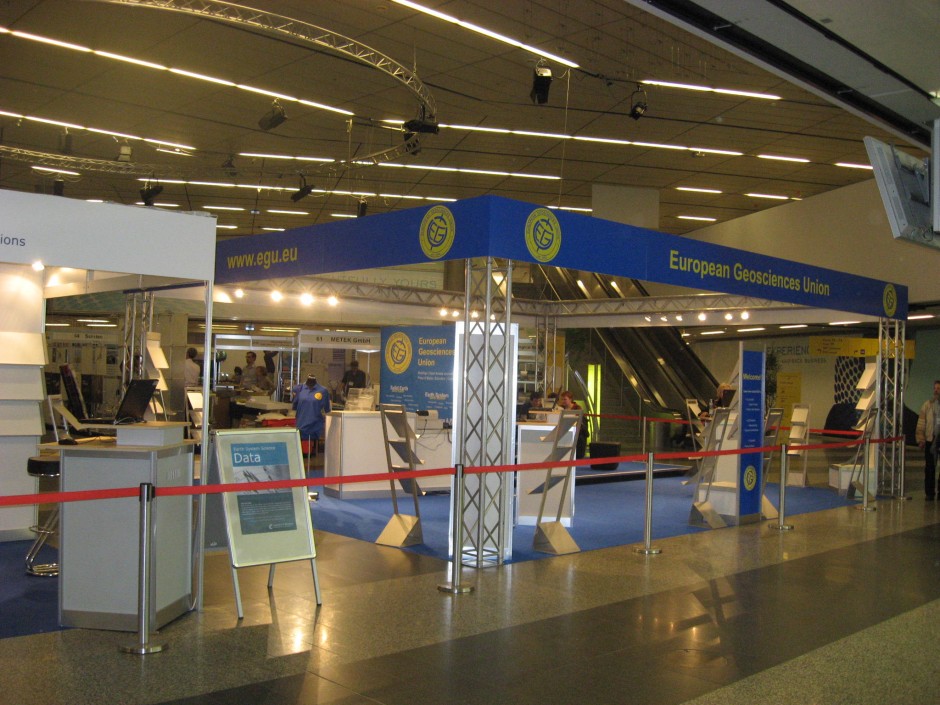 Outside each room is a timetable for the day and information. This is outside a room on the Basement level, near poster halls XY and XL.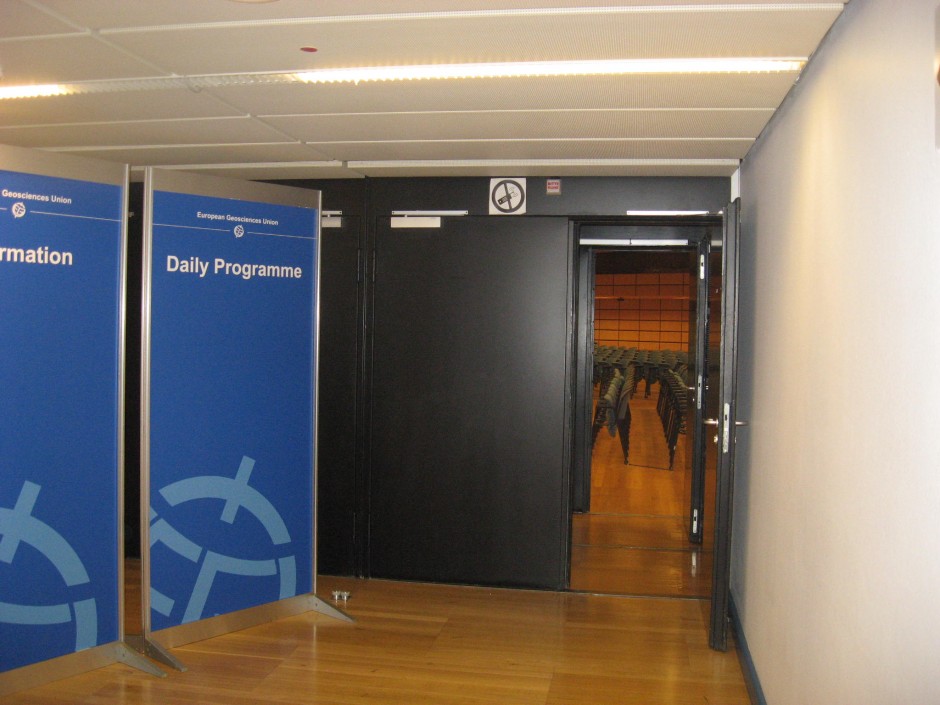 Poster hall XY is shown below, new to EGU GA 2010 is carpet on the floors of the poster halls.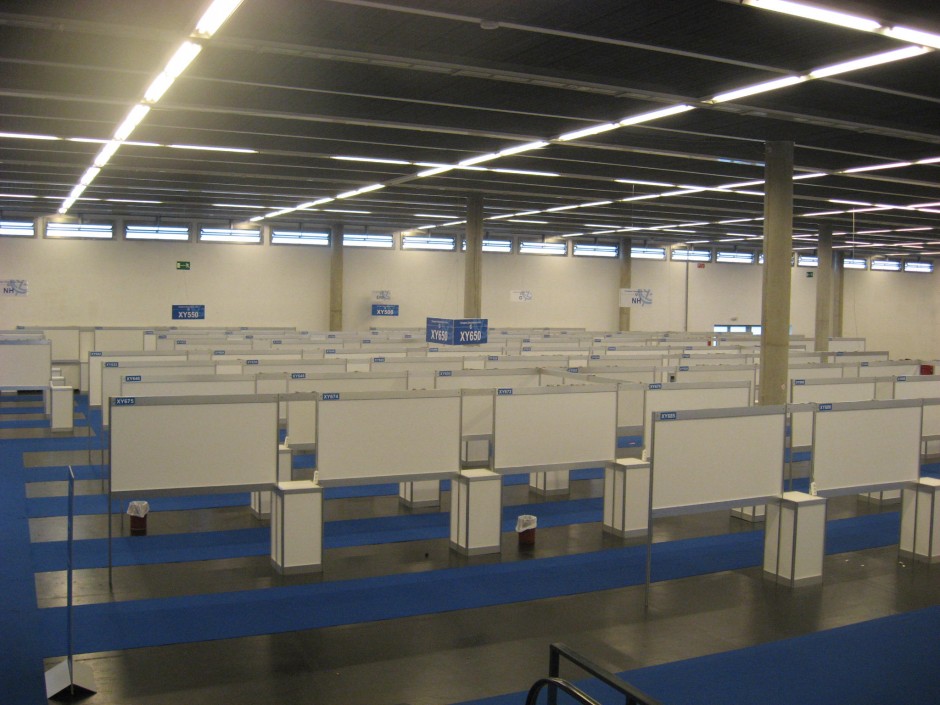 By Jennifer Holden