The opening reception was held on Sunday, 2nd May 2010 from 18:00 to 21:00 in the General Assembly Venue. Before and during photos are below. This year there will be a EGU Keynote Closing Lecture on Friday 7th May by Jan Smit on The 30th anniversary of the discovery of the iridium anomaly at the Cretaceous Paleogene boundary: The state of the Chicxulub impact-extinction theory from 17:30 to 18:30 in Room D.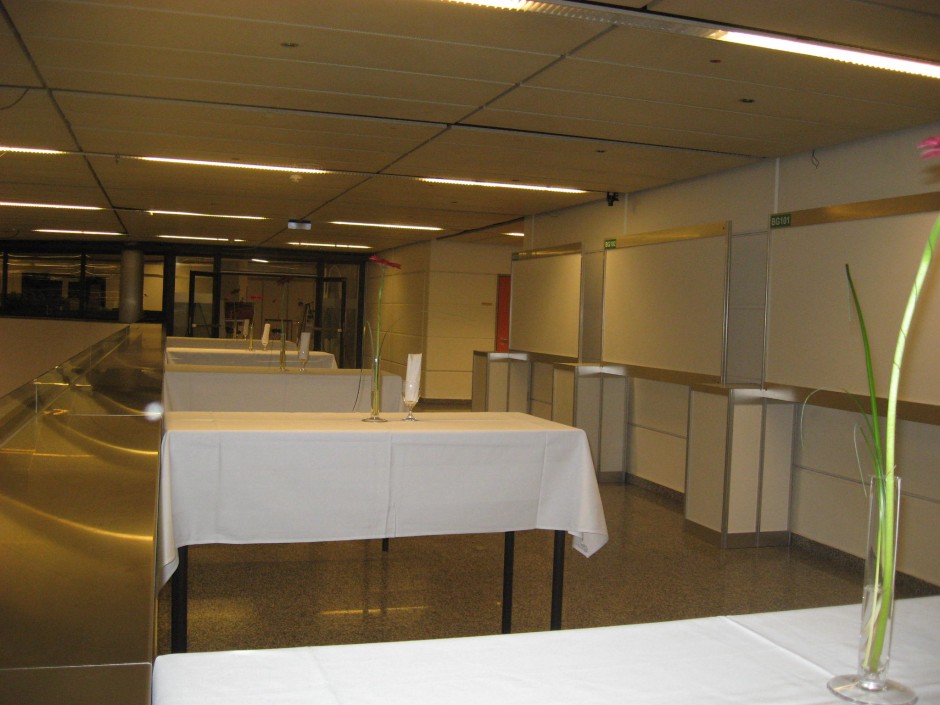 The Green Level Gallery before the EGU Opening Reception, May 2nd 2010.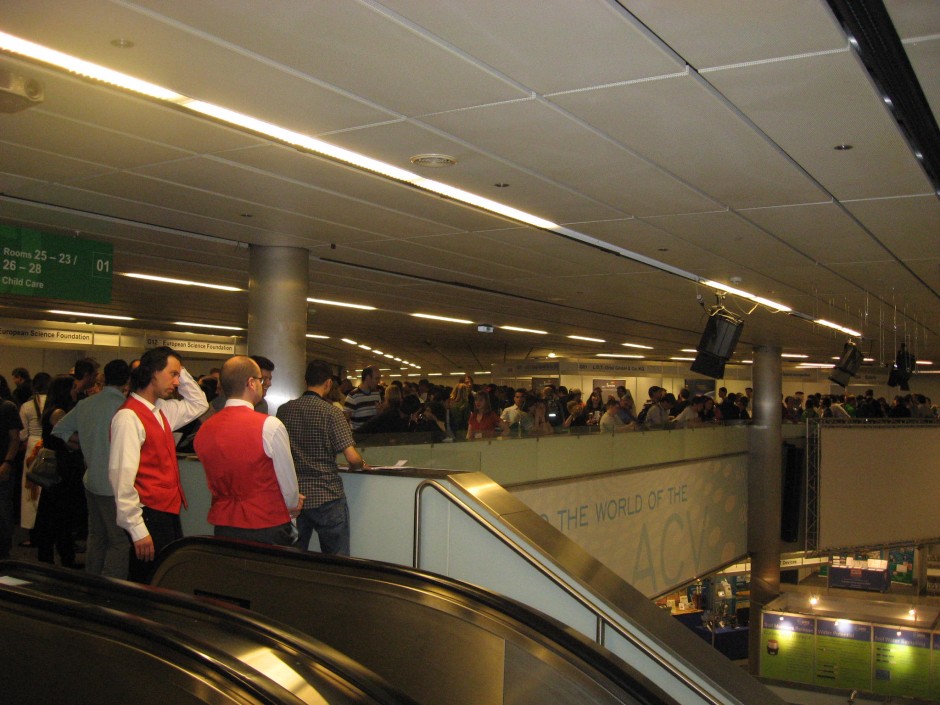 A snapshot during the Opening Reception.
By Jennifer Holden