Next week, brace yourselves for the grand unveiling of the most eagerly anticipated film competition of the year by the EGU Seismology ECS team! Never mind the prestigious Oscars and Golden Globes, the Geo-Movie Cup 2023 will be on level par in terms of movie eliteness.
In a world saturated with endless sequels, Disney live action remakes and colossal franchise blockbusters, there exists a sub-genre that unfailingly guarantees entertainment – the Geo-Movie! These are films that possess such a tenuous grasp on scientific accuracy that they can reignite the Earth's core or quell an earthquake with a mere laser beam. These are the films that subject their protagonists to ordeals deemed unsurvivable, yet miraculously, they emerge unscathed. These are the films that are so delightfully bad that they transcend into a realm of cinematic greatness!
Following an extremely successful Geo Movie Cup in 2022 with The Day After Tomorrow becoming the reigning supreme movie. This championing movie had all the climate change action any one person could handle! Jack Hall (Played by none other than Dennis Quaid) a climatologist with an uncanny knack for being in the right place at the wrong time. Not content with merely studying the weather, Jack decides to embark on an action-packed quest to save his son (who is of course Jake Gyllenhaal) from the clutches of a superstorm. Because apparently, in the world of climate science, battling climate change and fighting off frostbite are all in a day's work. Our Geo-Movie winner had a lot of iconic moments that really made an impact when it was first released in 2004. From gigantic hailstones smashing through car windows in Tokyo, to a gigantic tidal wave engulfing New York, and of course the cold front chasing the characters down, held back by doors and the burning of books. We can't wait to see what the 2023 Geo-Movie Cup winner will have in store!
If you feel like your life is a bit chaotic and disastrous now is the best time to begin watching or re-watching these mega catastrophe films to make you feel a bit better about yourself before the voting starts next week, here's the list, in no particular order:
We have some new additions to this year's Geo-Movie Cup:
"Don't Look Up" is a satirical comedy-drama film that was released in 2021. Directed by Adam McKay, the film tackles the subject of climate change and the apathy and skepticism that often surrounds it. The story revolves around two astronomers who discover a massive comet on a collision course with Earth. Despite the impending cataclysmic disaster, their efforts to warn the world are met with disbelief, denial, and political maneuvering. The film features an ensemble cast, including Leonardo DiCaprio, Jennifer Lawrence, Meryl Streep, Jonah Hill, Cate Blanchett, and many others. Not one to be missed.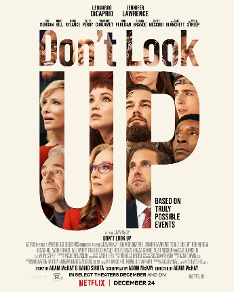 In the uproarious blockbuster "20.0 Megaquake," Mother Nature decides to flex her seismic muscles like never before, transforming the world into a global rollercoaster ride that even your grandma wouldn't dare to sleep through. As the title suggests, these aren't your ordinary quakes; they're megaquakes with attitude. The geologists must face off in a high-stakes competition to see who can survive the longest and keep their hair the least messy during the earth-shaking events.
But it's not just about measuring Richter scales and calculating epicenters; it's a battle for survival in the quirkiest geological reality show ever conceived. Watch as the contestants outrun fissures, surf on tectonic plates, and engage in rock-paper-scissors battles (literally). Of course, every good disaster film needs a love story. Amidst the chaos, sparks fly between our leading geologists, proving that nothing brings people together faster than the impending threat of becoming sedimentary rock.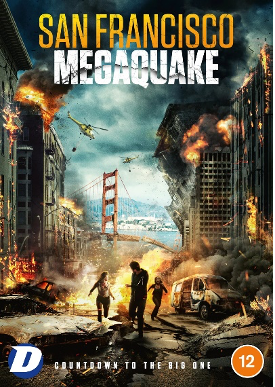 A family fights for survival as a planet-killing comet races to Earth. John Garrity (Gerard Butler thankfully he is not butchering the Irish accent in this movie), his estranged wife Allison (Morena Baccarin), and young son Nathan make a perilous journey to their only hope for sanctuary. Amid terrifying news accounts of cities around the world being leveled by the comet's fragments, the Garritys experience the best and worst in humanity while they battle the increasing panic and lawlessness surrounding them. As the countdown to global apocalypse approaches zero, their incredible trek culminates in a desperate and last-minute flight to a possible safe haven.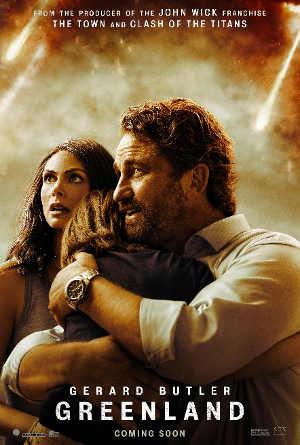 This family friendly classic melts your heart when it comes to climate change and the melting ice bergs. When Scrat accidentally provokes a continental cataclysm with a storm, Manny is separated from Ellie and Peaches on an iceberg with Diego, Sid and Granny but he promises that he will find a way to return home. While crossing the ocean, they are captured by the cruel pirate Captain Gutt and his crew. However, they escape and Manny plots a plan to steal Captain Gutt's ship and return to his homeland in a dangerous voyage through the sea. But the cruel pirates seek revenge against Manny and his family and friends.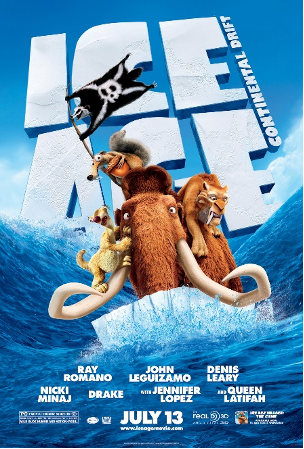 So, grab some popcorn 🍿  and Happy Voting on either Twitter/X @EGU_SEISMO or Instagram @EGU_SEISMO!
This blog post was written by Seismology ECS team members Eleanor Dunn and Laura Reilly.