Dear Seismology Division blogpost, Facebook and Twitter followers,
The EGU Seismology Division has prepared an online survey to investigate how members are following our division's activities online. The data we will acquire through this simple survey allows us to learn how we can improve our visibility and to which activities we could further focus. The results will NOT be used for any commercial activities. They will be shown during next month's GA in Vienna. All division members are encouraged to take part and to spread the word !
The online survey is an initiative of the Seismology ECS Team on behalve of Koen Van Noten, Laura Parisi, Matthew Agius, Laura Ermert, Lucia Gualtieri, Kathrin Spieker and Martin Mai (EGU Seismology Division President)
Visit the Blog: https://blogs.egu.eu/divisions/sm/
Facebook page: https://www.facebook.com/EGUSeismologyDivision/
Division on Seismology webpage: www.egu.eu/sm/home/
Twitter account: https://twitter.com/EGU_Seismo
---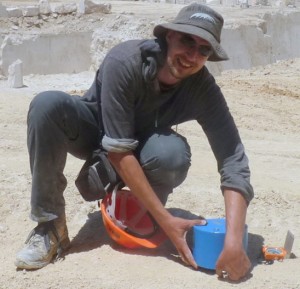 By Koen Van Noten
Koen Van Noten is an earthquake geologist at the Geological Survey of Belgium. He investigates the influence of site effects on intraplate earthquake ground motions by Did You Feel It?" macroseismic data and near-surface geophysical techniques. Koen's role as ECS is to encourage students to promote their results in seismology, geology and near-surface geophysics in various ways.