Welcome everybody to 2021! We hope you all had pleasant holidays and an amazing start into this hopefully great year! The EGU21 will take place from the 19th – 30th April and unfortunately has to take place online again this year. However, the organizers have much more time to plan and set up this online event than they had last year and promise an entirely different experience from the previous one by providing a much more complete online representation of the annual meeting in Vienna! And even better if you are coming from a low- to lower-middle income country or are a PhD student in a middle income country, registration will be free of all cost for you! (If your country belongs to a low- or middle-income country you can check here.)
In case you decided to submit an abstract to vEGU21 – Gather online, you should hurry up – abstract submission is open for only 1 more week until the 13th of January! To make the decision of which is the most suitable session to present your research in a bit easier for you, we prepared a little walk through the universe of GMPV sessions to help you find the right session! We grouped all sessions in 5 different categories, which we then again subdivided by topic in order to help you navigate your way through the jungle of around 60 GMPV sessions!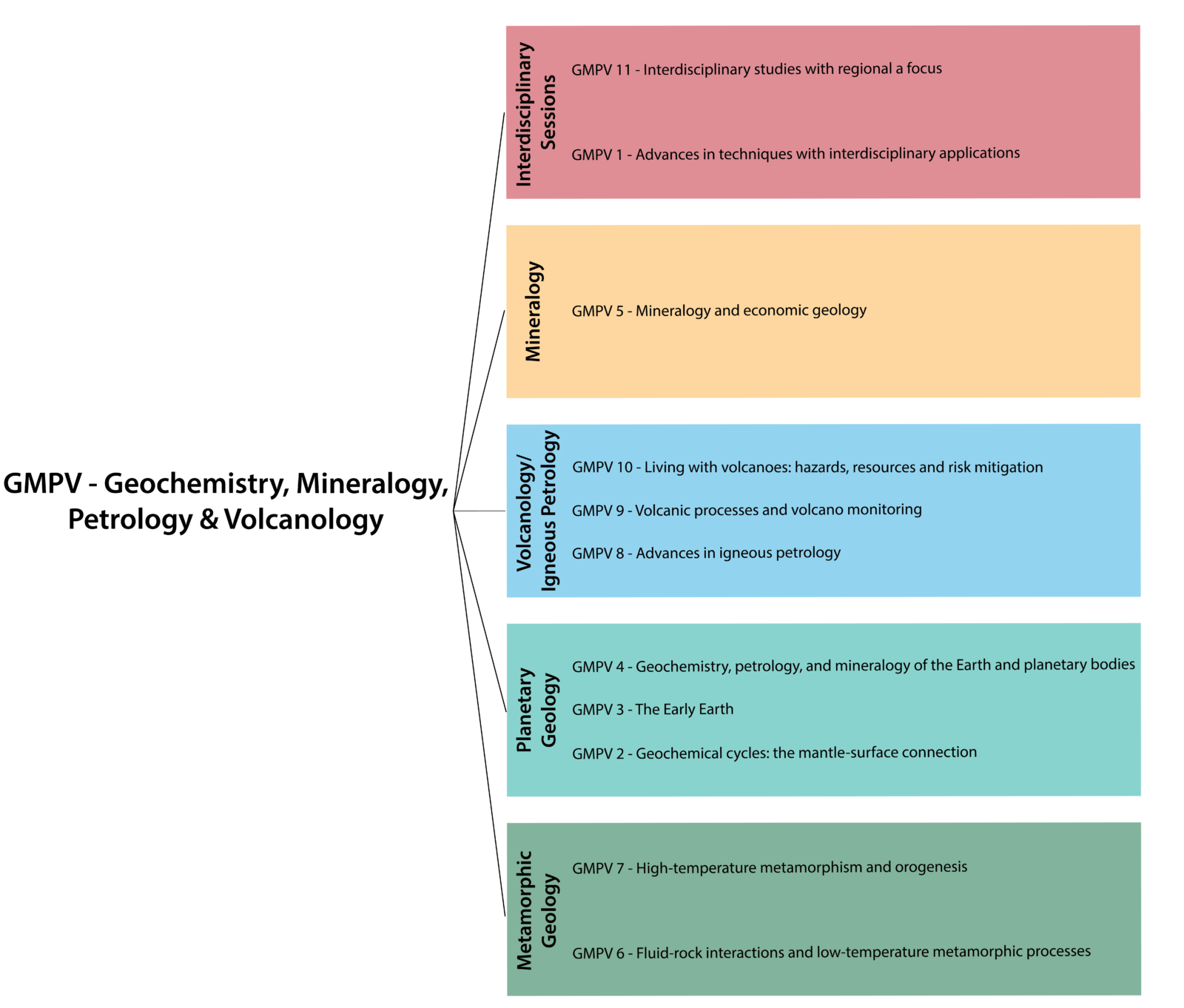 If Metamorphic Geology is your GMPV research field, you might be working on either fluids, rock mechanics or metamorphic processes! Below we listed the different sessions according to the different subcategories. Check them out to find your perfect match!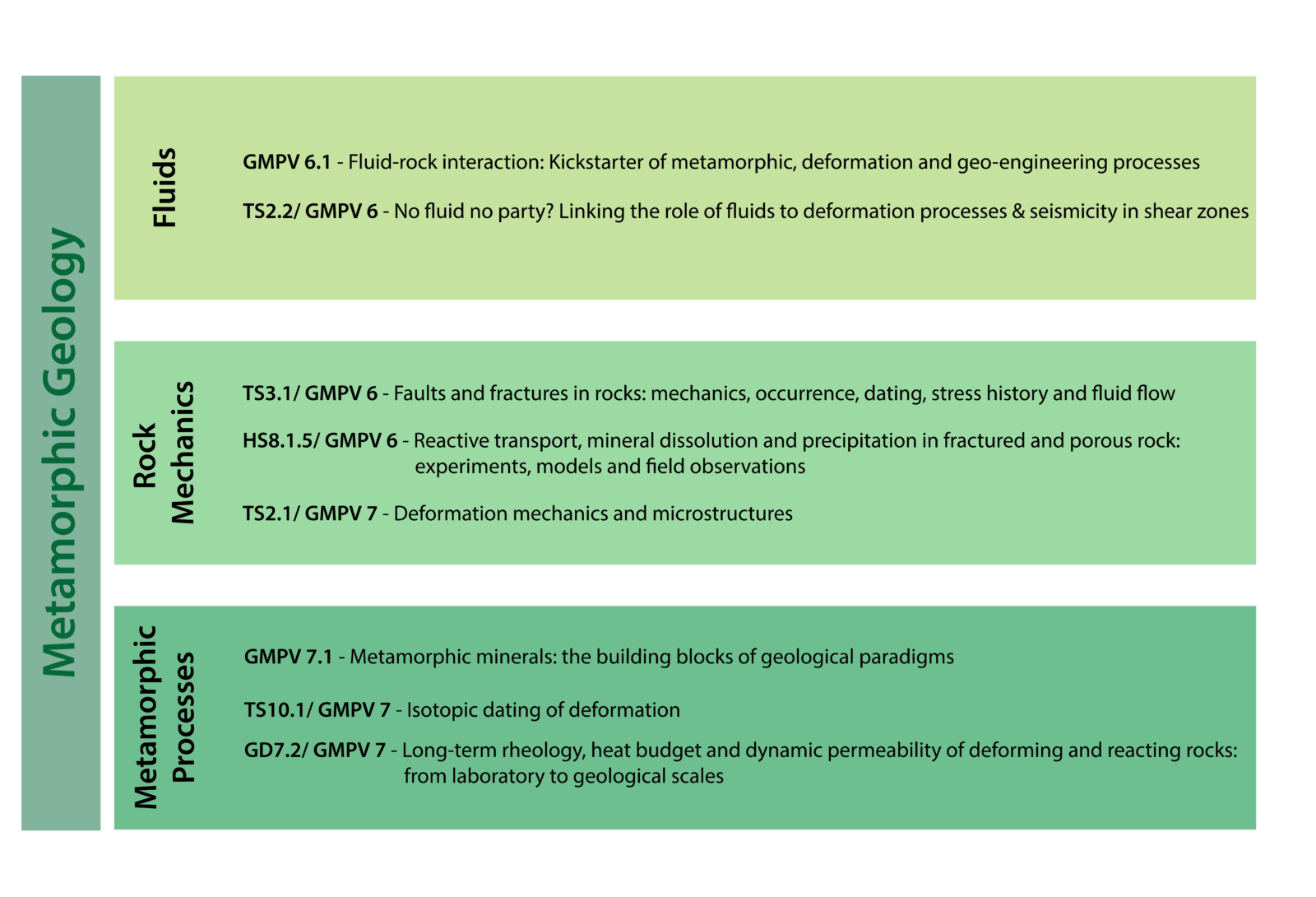 If Planetary Geology is your specialty, vEGU21 is offering you a variety of subcategories including Early Earth, melt/ fluid dynamics, planetary structure, planetary tectonics and planetary volcanism. Below you can find the sessions associated to those subcategories.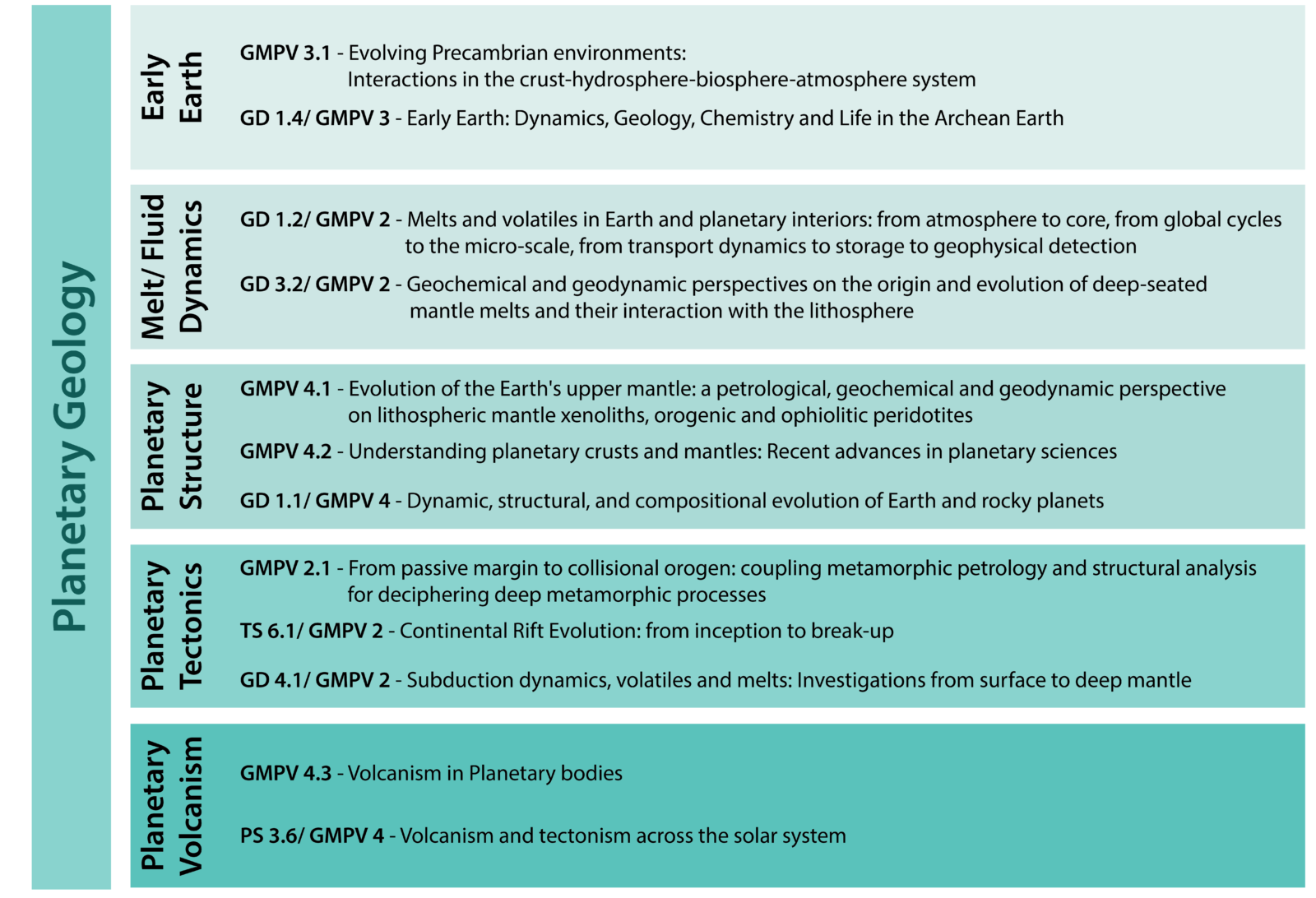 If you are a volcanologist or igneous petrologist your work might be focussing on the volcanoclastic record, volcano tectonics, volcano monitoring/ hazards or magma dynamics. If this is the case, the perfect session to present your research in will be listed here:
And of course Mineralogy might not miss out in the universe of GMPV sessions! Therefore, GMPV session 5 entirely focusses on the wide field of mineralogy and all sessions are listed below.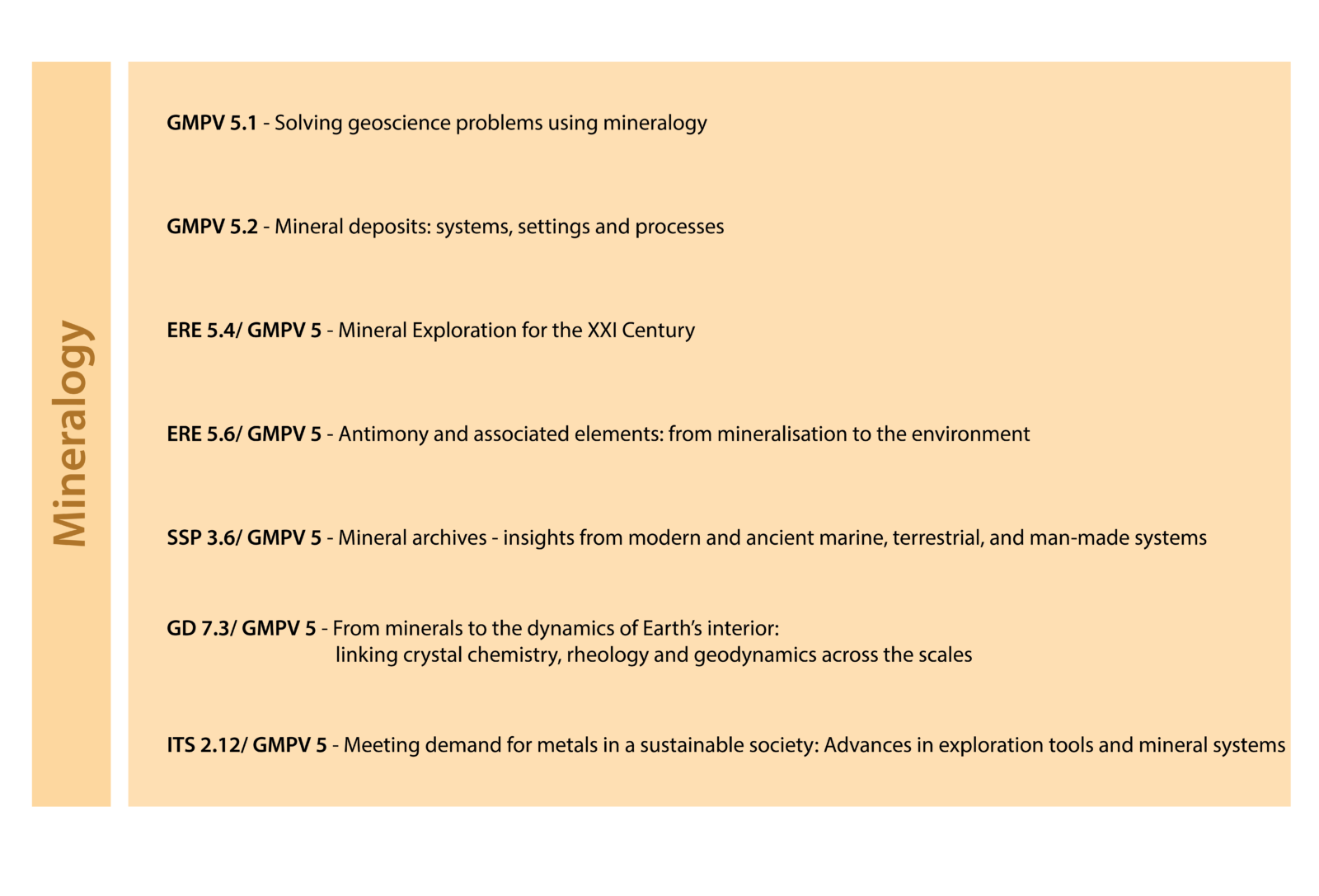 Finally, if you still didn't find the right session for you, this might be because you're working in a more interdisciplinary research area combining research from several fields. In this case one of our interdisciplinary sessions might be the right one for you, check them out below!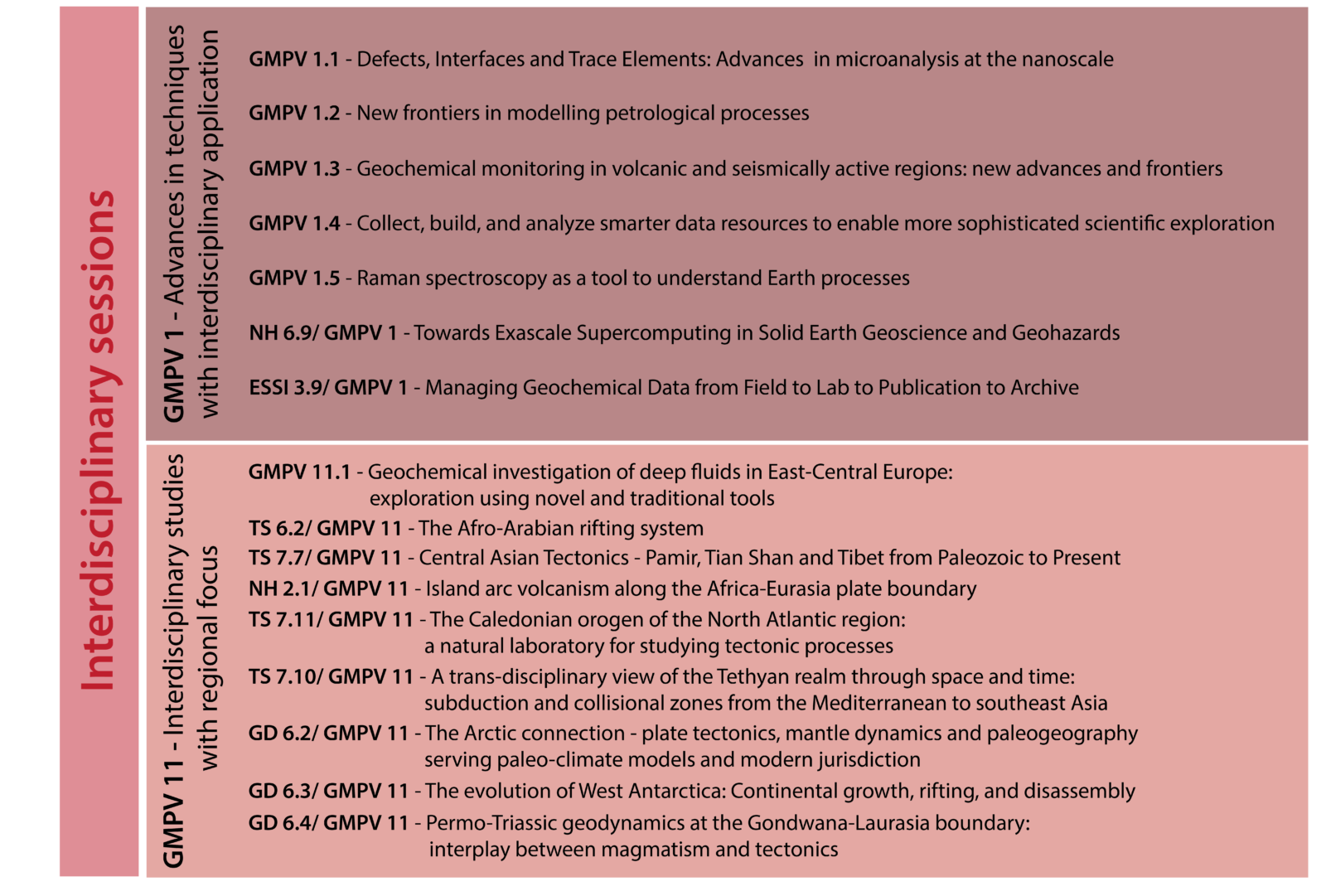 This is the end of our little stroll through the GMPV session jungle, we hope you enjoyed it! If this still didn't help you to pick the right session, we fear that intensive studying of the session program might be the only solution to your dilemma.
We are looking forward to see everybody online in late April!