– written by Solmaz Mohadjer – 
Does contaminated soil make your bones go soft? What if you are told to stop growing vegetables in your garden because the soil is too toxic? What if farmers refuse to produce nutritionally valuable crops because of risk of massive floods? What would you do if you are forced to leave your farm due to fear of floods?
Surprisingly, these are the kinds of questions many farmers and families in Europe are asking themselves. These issues are as real as the tears of a farmer interviewed as part of a documentary titled RECARE (watch trailer) that was shown at GeoCinema at this year's General Assembly. What threats soils and what one can do to prevent and remediate soil degradation are the focus of RECARE, a multidisciplinary team of different organizations brought together to tackle such vital issues.
Soil matters. Civilizations have flourished and collapsed because of fertile soil (or lack thereof). This is what Dave Montgomery emphasized in his book "Dirt" and at a well-attended and highly popular lecture at Town Hall in downtown Seattle many years ago. I was an undergraduate student back then, but his words stayed with me to this day: 'We are slowly removing our planet's life-giving skin.' He explained how plow-based agriculture can bring the erosion rate of a flat place like Kansas close to a place like the Himalayas, and that with population growth, soil does not have a chance to regenerate.
It is no surprise that the 2030 agenda for sustainable development highlights soil-related issues within its 17 goals and 169 targets. Want to fight against poverty? Malnutrition? Climate change? Think soils and land. And if you are a geoscientist, you have a role to play whether you know it or not. In fact, many of the sustainable development issues are at the heart of geoscience disciplines (e.g., sustainable agriculture, water and sanitation, and climate change). These goals and the role of geoscientists in addressing them were discussed for the first time during this year's General Assembly. If you missed this session, check out the curriculum developed by researchers at the University of Tübingen to explore these goals and to find out how you can contribute.
On the first day of the General Assembly, I had a chance to meet the EGU Division President of Geomorphology, Peter van der Beek, and to get his thoughts on the role of geomorphology in tackling sustainable development issues. Peter listed soil erosion and conservation as well as mitigation of and adaptation to climate change and hazards as topics that challenge today's geomorphologists. Of all the 17 sustainable development goals, he highlighted climate action (goal 13) and Life on Land (goal 15) as areas where geomorphologists can make a significant contribution. "Geomorphologists also make indirect contributions to Zero Hunger (goal 2) and Clean Water and Sanitation (goal 6)," he added.
Which goal(s) is your research contributing to? Check out the Sustainable Development Knowledge Platform and/or connect with organizations (such as Geology for Global Development) that can help you make a contribution toward some of these goals.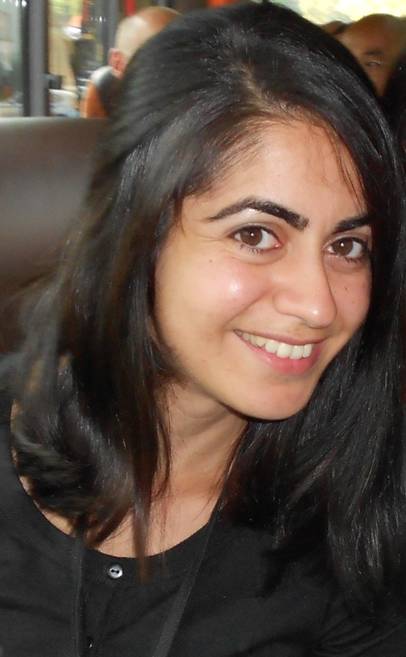 Solmaz Mohadjer is the founder of the ParsQuake Project, an initiative with a mission to increase earthquake awareness, education, and preparedness in the global Persian community. She is currently a geohazard PhD researcher in at the University of Tübingen, Germany, with strong interest in science education and outreach.