We are finally back with the 7th edition of Geodesy Campfire – Share Your Research. The Geodesy EGU Campfire Events "Share Your Research" give (early career) researchers the chance to talk about their work. We have two exciting talks; the first is by Stacy Larochelle and the second is by Parisa Shafiei. Below you can find detailed descriptions of their talks. We will have time for networking after the presentations.
Please join us on Zoom on November 21st from 4:00 p.m. to 5:30 p.m. (CET). Register for this webinar here.
Titles of the talks are: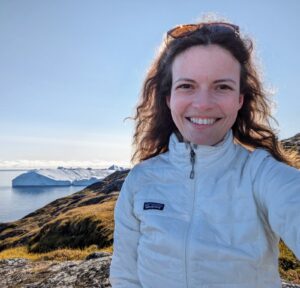 Stacy Larochelle @Lamont-Doherty Earth Observatory (LDEO) Columbia University, USA:
Geodetic insights into the mechanics of supraglacial lakes
Modern satellite geodetic techniques are providing unprecedented insight into the mechanics of hydrological and glaciological systems like aquifers, continental water storage, and ice sheets. In this talk, I will discuss what a network of GNSS stations deployed at the surface of the Greenland Ice Sheet during the 2022 melt season reveals about the mechanics of supraglacial meltwater lakes. In particular, we use ice surface displacements around a pair of lakes to constrain the englacial stress conditions and inter-lake interactions causing these lakes to drain through the kilometer-thick ice via hydro-fracture. As these large and rapid basal injections of surface meltwater can affect ice flow dynamics, understanding these processes is crucial to assess the impact of increasing surface melt on ice sheet mass balance.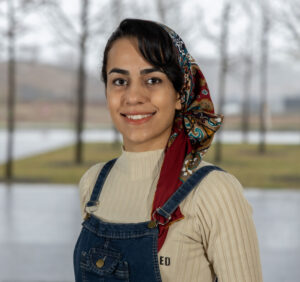 Parisa Shafiei @University of Luxembourg, Luxembourg:
Earth from Space: Can CubeSatellites Observe Earth's Gravity Field?
In the world of Earth observation, satellites have played a crucial role in advancing our comprehension of Earth's gravity field and the connected geophysical occurrences. While dedicated missions like CHAMP, GOCE, GRACE, and its successor, GRACE Follow-On, have made substantial contributions, it remains imperative to continually monitor the dynamic aspects of Earth's gravity field, particularly when it comes to understanding hydrological cycles. Satellite-to-satellite tracking in a high-low orbit configuration (SST-hl) is a recognized method for deriving gravity field solutions through precise kinematic tracking of Low Earth Orbit (LEO) satellites. In this presentation, I aim to explore the potential of CubeSatellites in contributing to the observation of Earth's gravity field and related geophysical concepts. Moreover, I will delve into the challenges that must be addressed to make this goal a reality.
We are looking for speakers for the next Geodesy EGU Campfire Events "Share Your Research". Are you interested in giving a talk, then please express your interest by filling out the form: https://forms.gle/tc2vwGehHHb8THrJ7
If you have any questions about the Geodesy EGU Campfire Event, please contact the Geodesy ECS Team via ecs-g@egu.eu.