We all welcome you around our very first Geodesy Campfire to listen to three exciting talks by the early career scientists (ECSs) Öykü Koç, Bart Root and Sebastian Strasser. The new Geodesy EGU Campfire Events "Share Your Research" will give ECSs the chance to talk about their research and get feedback on their presentation. Below you can find detailed descriptions about their talks. In addition, we will allow time for networking after the presentations.
Please join us on Zoom on June 22nd from 11 am to 12 pm (CEST). Register for this webinar here.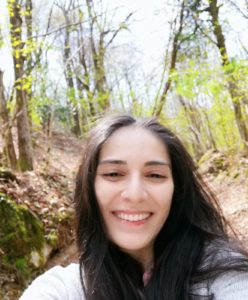 Öykü Koç @ Politecnico di Milano (Italy):
Static and time-variable gravity field determination by quantum measurements: MOCAST+ study
In the on-going MOCAST+ study, the integration of cold atom interferometer and optical clocks is proposed for a satellite gravity mission. This study is investigating whether this combination can give the possibility of improving the estimation of gravity models even at low harmonic degrees, with inherent advantages in the modeling of mass transport and its global variations: this would represent fundamental information, e.g., variations in the hydrological cycle and relative mass exchange between atmosphere, oceans, cryosphere, and solid Earth. For this purpose, several mission scenarios, e.g., considering different noise levels, orbit altitudes, inter-satellite distances, and sampling rates, have been processed by exploiting the so-called space-wise approach. In this presentation, the mathematical model for the application of the space-wise approach to the simulated data, and the preliminary results of the simulations will be described.
Feedback form: https://forms.gle/xEcHAafdG9dHfaSL6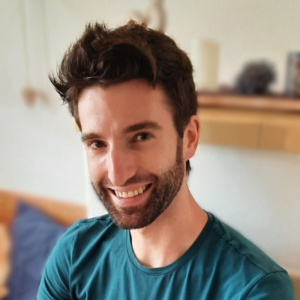 Sebastian Strasser @ TU Graz (Austria):
The many challenges of reprocessing 27 years of GNSS products
Creating scientific data and products poses many challenges, not only from a purely scientific point of view, but also with respect to processing and data management. While the scientific challenges are widely discussed and published, the other aspects are barely mentioned, even though a significant amount of work and time is spent on them. This presentation highlights some of the challenges that processing enormous amounts of data and observations brings with it in the context of Graz University of Technology's (TUG) contribution to a 27-year GNSS reprocessing campaign within the International GNSS Service (IGS). The covered topics include insights into data and metadata retrieval, processing infrastructure, performance analyses, inevitable crashes and processing issues, and quality control. All these aspects are essential in providing the best possible data and products to the scientific community.
Feedback form: https://forms.gle/Et2ci5qXXBtz733g6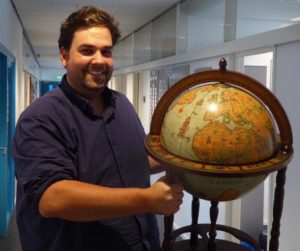 Bart Root @ TU Delft (Netherlands):
Around the World with Professor Vening Meinesz – On the First Gravity Measurements in the Oceans
In November 1934, Den Helder, The Netherlands, the start of a remarkable voyage commenced. The Hr. Ms. KXVIII, a Dutch submarine, was about to set sail to Soerabaya, Indonesia. Onboard was a Dutch professor, Felix Andries Vening Meinesz. The life's work of prof. Vening Meinesz are his numerous submarine expeditions. He was able to measure the Earth's gravity field with similar precision as on land for the first time in history. Along these expeditions, the professor took his innovative pendulum apparatus, folklorised by the sailors: Het Gouden Kalf (the Golden Calf). Up until 1950, the Golden Calf was the only instrument measuring the gravity field with such precision and was responsible for 37 years of ocean gravimetry. His ground breaking data and systematic way of working changed the way of performing scientific expeditions. In the talk, we will revisit a particular expedition and use it as a steppingstone to web-based geodetic and geophysical education for students and the public. Expeditie Wikipedia
Feedback form: https://forms.gle/H6t2Uyx9RpNmjkF49
We are looking for speakers for the next Geodesy EGU Campfire Events "Share Your Research". Are you interested in giving a talk, then please express your interest by filling out the form: https://forms.gle/tc2vwGehHHb8THrJ7
If you have any questions about the Geodesy EGU Campfire Event, please contact the Geodesy ECS Team via ecs-g@egu.eu.