The blog will now also host a newsletter specially dedicated to Early Career Scientists of the Atmospheric Sciences Divisions.
---
ECS – AS News – Issue 1 – June 2017
---
FROM THE PRESIDENT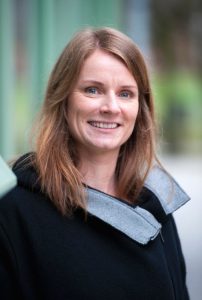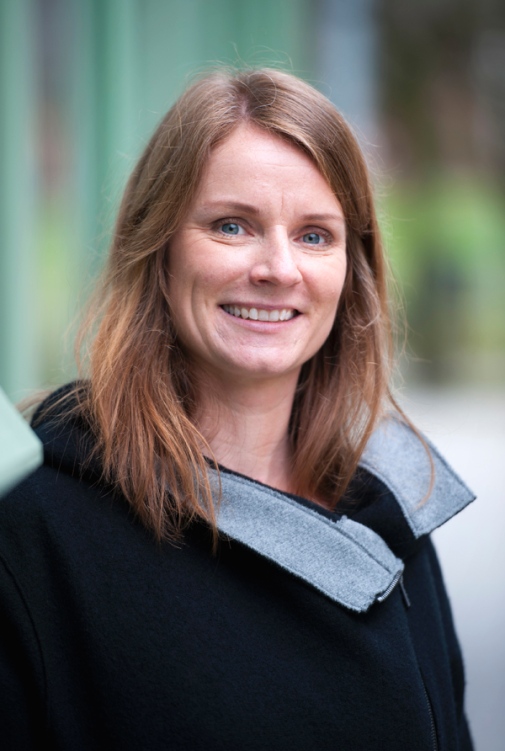 Dear Early Career Atmospheric Scientists,
I hope that you by now have digested all the excellent science and events that took place during the EGU GA in April. I would like to thank you all for your contribution that made the Atmospheric Sciences program such a great success! Overall, ECS represent about 50% of the people attending the EGU GA and almost 20% of the participants are associated with the Atmospheric Sciences Division, so you are really a vital part of the community. I hope that we can make next year's program even better for you, so please feel free to suggest ways on how we can improve things. An additional option is of course to join forces with Ali Hoshyaripour and the rest of the AS ECS team of representatives – they are doing a great job thinking about how to support, inform and connect all Early Career Atmospheric Scientists!
I wish you all a wonderful summer.
Annica Ekman – President of the EGU Atmospheric Division
---
NEWS
Outstanding student poster and PICO (OSSP) Awards
We are pleased to announce the winners of OSSP award 2017 in AS division. Congratulations to all winners!
EGU2017-7557 by Laura Suarez-Gutierrez et al. "Internal Variability in Simulated and Observed Tropical Tropospheric Temperature Trends."(AS1.25/CL4.14 – Past and future atmospheric temperature changes and their drivers (co-organized))
EGU2017-12492 by Camilla Francesca Brunello et al.  "Decadal record of monsoon dynamics across the Himalayas using tree ring data" (AS1.18/CL3.09 – The global monsoons in current, future and palaeoclimates and their role in extreme weather and climate events (co-organized))
EGU2017-2727 by Denise Assmann et al. "Spatio-temporal aerosol particle distributions in the UT/LMS measured by the IAGOS-CARIBIC Observatory." (AS3.14 – Atmospheric composi2tion variability and trends, PICO session Wed, 14:04-15:00, PICO5a.4)
EGU2017-6542 by Thibaut Dauhut et al. "An isentropic perspective of the atmospheric overturning induced by Hector the Convector." (AS1.31 – Atmospheric Convection)
EGU2017-8223 by Stefanie Unterguggenberger et al.  "Investigating metals in the MLT using astronomical facilities" (AS4.2 – Impacts of cosmic dust in the terrestrial and other planetary atmospheres)
EGU2017-317 by Yugen Li et al. "Quantifying the relationship between visibility degradation and PM2.5 constituents at a suburban site in Hong Kong: Differentiating contributions from hydrophilic and hydrophobic organic compounds." (AS3.8 – Radiative effects and global aerosol forcing estimates of  natural and anthropogenic aerosols.)
Division's Social Media
The division has now an official page on Instagram (@eguasd). Nando Iglesias Suarez (right) is the admin of this page and division's Facebook. Michelle Cain (left) is the admin of division's Tweeter account (@EGU_atmos).
If you wish to share an interesting post with your AS fellows, please send it as a message to the accounts mentioned above. Michelle and Nando will take care of the rest 🙂
---
VIRTUAL INTERVIEW
Do you want to know more about the career building in the EU and USA? Are you wondering about differences and similarities between two research systems? … We have invited Prof. Guy Brasseur, a renowned atmospheric scientist who has immense experience in both EU and USA, to answer your questions about:
Atmospheric Sciences Career in EU and USA: Similarities and Differences
Between 16-20 June 2017, you can send your questions on Facebook, Tweeter, Instagram with the hashtag #AS_Career or by email to ecs-as@egu.eu. Follow us on FB and Twitter for updates.
Biosketch of Prof. Guy Brasseur
Guy P. Brasseur studied at the Free University of Brussels, Belgium and obtained his PhD in 1978. During the following years, he worked at the Belgian Institute for Space Aeronomy, where he developed advanced models of photochemistry and transport in the middle atmosphere. In 1988, he moved to NCAR where he became Director of Atmospheric Chemistry Division in 1990.
Between 1992 and 1996, he served as Editor in Chief of the Journal of Geophysical Research (Atmospheres), and during the period 1994-2001, became Chair of the International Atmospheric Chemistry Project (IGAC) of the International Geosphere-Biosphere Program (IGBP). On January 2000, Brasseur moved to Hamburg, Germany, where he became Director at the Max Planck Institute for Meteorology, and Honorary Professor at the Universities of Hamburg and Brussels. From 2002 to 2005, he was the Chair of the Scientific Committee of the International Geosphere Biosphere Programme (IGBP). He was a Coordinating Lead Author for the fourth Assessment Report (WG-1) of the International Panel for Climate Change(IPCC). The IPCC was awarded the Peace Nobel Prize in 2007. Between January 2006 and July 2009, Brasseur was an Associate Director of the National Center for Atmospheric Research (NCAR) and Head of the Earth and Sun Systems Laboratory. Between July 2009 and June 2014, he directed the Climate Service Center (CSC) in Hamburg, Germany. He is now an External Member of the Max Planck Institute for Meteorology and a Distinguished Scholar at NCAR.
Brasseur is a member of the Academy of Sciences of Hamburg, an associate member of the Royal Academy of Belgium (Class: Technology and Society) and a foreign member of the Norwegian Academy of Sciences. He is also a member of the Academia Europea. He is Doctor Honoris Causa of the Universities of Oslo, Paris (Pierre and Marie Curie) and Athens. He was awarded several prizes including the 2014 Abate Molina Prize in Chile. Brasseur is currently the Chair of the Joint Science Committee of the World Climate Research Programme (WCRP). His primary scientific interests are questions related to Global Change, climate variability, chemistry-climate relations, biosphere-atmosphere interactions, climate change, stratospheric ozone depletion, global air pollution including tropospheric ozone, solar-terrestrial relations. He has contributed in more than 200 peer-reviewed publications and books and has been very active in climate science communication and knowledge dissemination.
---
FUTURE EVENTS
Summer school on Atmospheric Chemistry and Dynamics
The summer school on "Atmospheric Chemistry and Dynamics" will be held at Forschungszentrum Jülich between 25 and 29 September 2017.
Registration deadline: 15 July 2017. Read more
EGU Financial Support for Training Schools
The EGU welcomes proposals for financial support of Training Schools to be held in the year 2018. Successful proposals result in high-profile EGU events.
Application deadline: 15 August 2017 Read more
---
OPEN POSITIONS
The Institute of Oceanography at the Polish Acadmy of Sciences offers a PhD and a Postdoc position.
Application deadline for the PhD position is 30 August 2017. PhD position (174.2 KB)
Application deadline for the Postdoc position is 31 September 2017. Postdoc position (172.2 KB)
The Vienna Doctoral School of Physics offers new PhD fellowships.
Application deadline: 7 July 2017. Read more
---
This blog has been prepared by Ali Hoshyaripour (@Hoshyaripour) and edited by Dasaraden Mauree (@D_Mauree). Send your comments, suggestions and contributions to ECS-AS newsletter at ecs-as@egu.eu.