My attempt at a New Yorker cartoon…about finding fossil groundwater!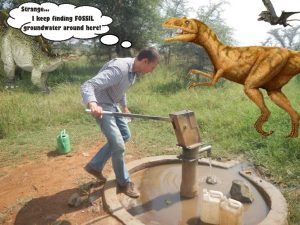 See the paper that was just released by Nature Geoscience!
I am a hydrogeologist at University of Victoria, Canada who is interested in groundwater sustainability, mega-scale groundwater systems, groundwater recharge and discharge and fluid flow around geologic structures. My goal is fundamental and applied research and teaching to enable sustainable groundwater use.