Every breed of scientist is coming under increasing pressure and encouragement to communicate their research and knowledge to the wider public. For each discipline, sub-discipline, and not-quite-a-discipline, there are differences in the way science needs to be, and should be communicated, depending on the appeal of the subject, and the target audience(s). A recent paper by Iain Stewart (from TV, and a professor of some sort – he even has his own Wikipedia page!) and Ted Nield (sci-comm jedi, and editor of Geoscientist magazine), set out to explore how geoscientists can effectively communicate and engage the wider public with their science. How do we get people from taxi drivers, ice-cream men, the barrister at Starbucks, you, and every other person out there interested in geoscience, assuming of course that they want to (which, as you'll see, a surprising many don't). Their study is pretty wizard, but unfortunately it's stuck behind a paywall, which means fewer people will be aware of what I reckon is a pretty important study for geologists to get hold of, and equip themselves with (Note: I have spoken to Iain about this, and he'll hopefully be making a copy available somewhere!) So I just kinda wanted to summarise the key issues and points raised, as well as the suggestions made to overcome engagement obstacles to help make geologists more effective science communicators.
The point that they wish to get across is simple: geologists, stop telling people 'geo-facts', and start communicating the deeper 'geo-culture'; focus on using Earth's history to tell a story, provide a narrative, a context. For example, don't tell someone 'this is granite formed underground from lava'. Tell them something like 'deep chambers underground hold vast amounts of magma, molten rock, deep from within the Earth. When it cools down over millions of years, you get this: a rock." I dunno, just an example from like, 5 seconds of thinking. Imagine how well you could tell a geo-story with a little bit of imagination!
A question that comes across a lot of the time to myself and others (scientists, co-workers) is 'why bother?' My response to this is usually simple, something along the lines of 'cos fossils freakin' rule!'; but what about for other geoscientific disciplines? Do people want to know about polycyclic aromatic hydrocarbon as much as a T.rex ripping a Triceratops' head off? (if you do, seek help.) On a positive note, there are many brilliant geoscience blogs out there, covering numerous and broad topics. But these still pale in comparison to what is truly out there, the cutting edge research going on around the globe, that frankly, if people were enjoying, why the *expletive deleted* wouldn't they be talking about it? That probably refers to a few people reading this, and if so, what's your excuse?
Iain and Ted address this question/predicament quite thoroughly. It begins by unravelling motives. Do current geoscience communicators (whatever that actually means) do it to help inform and shape discussions about key science issues (note that geology is quite central to issues such as climate change, biodiversity, fracking, energy, theology, water use, sea-level changes, oil production, you name it), or for personal or organisational enhancement? Why do you 'communicate science? (be it via blogging, twitter, outreach events etc. – answers below!)
Often a response to why scientists don't communicate is that it takes away from that oh-so-precious research time (I'm writing this at 9pm at university, after working all day from 9am). This doesn't have to be the case, and I'd quite comfortably say that, in the long term, the rewards are better than losing an hour a week to keep the world updated with your research. In fact, it has been found in several studies that scientists who actively engage more with the public tend to have a higher publication account, and higher academic rank and leadership positions. Lack of time can no longer be a valid reason for failure to engage.
What about culture. Jane Robb has written a most spectacular post over at her Geoheritage Science blog covering this (see previous posts too), and writes about it in a fashion far more eloquently than I ever could. So check it out! Needless to say, there are some within the scientific community who will never see the values of communication outside of science, or will simply find the technical details too much to understand, or even beyond their comfort zones. Thankfully, it appears these are a small minority according to a 2006 report by the Royal Society. (6-10%)
What about communicating to the political spheres. I ran through some current topics where geoscience has a role or influence just above. Many of these are policy-based issues (e.g., fracking), and require substantial information support from geoscientists for rigorous discussion and policy development (among other branches of evidence). This is a whole other series of blog posts though, but something to consider if you're a scientist reading this: how can you engage policymakers with current key geoscience-relevant issues?
I won't touch on the whole media/journalism aspect, as this is way beyond me, and something I'm yet to experience personally. Let it be said though, that according to this article, it appears there is a deep mistrust between geoscientists and journalists, through fear of 'spin', misquotation, and unpredictability.
A final reason of why to communicate is the position that scientists hold in the public eye. Studies have shown (e.g., by BIS), that scientists actually have a relatively high level of public trust from the public and media (in the UK, anyway). Get in! This comes with a degree of responsibility. If you have trust, use it, or someone else will abuse it. Journalists will never understand a scientist's research as much as the scientists themselves, so that level of understanding may be conveyed, or worse, mis-communicated.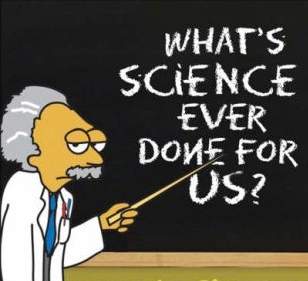 OK, this is turning out to be a pretty long post, and I'm only on the second page of the paper. Let's turn this into a short series. This can be part 1, 'Why bother communicating?'. Future posts will address questions such as 'who are the public?', 'how is geoscience currently communicated?' and how to 'speak geoscience to the wider public'. Credit to all of this has to go to Iain and Ted, I'm just communicating their research and ideas (mixed in a bit with my own thoughts, inspired largely by them). Hopefully this will be a useful little series to encourage others to being communicating their science. Hey, there's no time like the present to start! And as always, please leave a comment!